---
In the Beginning: Dream...

then

Do.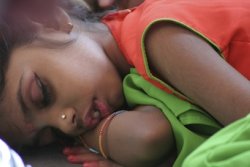 Have you spent years dreaming about hitting the road to travel and yet for some reason never managed to take the leap?
It may be that you're making a critical 'career break construction error'. Curious? Read on…

Everyone knows that to build a good house, you need a solid foundation and the same goes for building a successful career break or long-term travel adventure. In this case, however, the foundation you're building upon is the dream you have for your trip and it's essential to make sure that your foundation is solid before you break out the blueprints.
When most would-be world travelers start seriously contemplating a trip, they tend to jump right into the "blueprint phase" – planning the logistics (the "how" and "where" of travel). But doing so is actually where potential vagabonds most often get tripped up because pre-travel to do lists can be intimidating and daunting, so it's easy to get derailed by all of the little worries and doubts that spring up when those logistics come into play.

The best way to set yourself up for career break success? Focus on the foundational dream first...establish that dream deep and solid within you. The dream is the fuel that will carry you through all the logistics and planning yet to come.

Figure out what you need and want from this trip…your intention for it. What's missing from your every day life? Where do you "feel stuck" or "want more"? Do you want to rekindle a sense of adventure? Need time for calm reflection or to rediscover your roots. In order to have your experience be most beneficial to you, it is important to be clear on why you are taking this trip and what you want to get out of it before looking at where you might find that, destination-wise.

Wondering where to start? Start right where you are…let your mind wander and get lost in the daydream. When you close your eyes and imagine escaping your cubicle what images come to mind?

Bottom line? Pre-travel preparations are part of the adventure and take my word for it – you'll have plenty of time to worry about visas, immunizations, travel insurance, accommodations, transportation, etc. as you move forward. For now, just kick back and dream…
Tara Russell - Three Month Visa and San Francisco Meet, Plan, Go! Host

---
A Meet, Plan,
Go!
Meet-up in Minneapolis!
Say that 10 time fast! Or simply make your way to this meetup hosted by our
Minneapolis host, Kirk Horsted
. One of the Meet, Plan,
Go!
founders,
Sherry Ott,
will be a special guest at the meetup on November 10th. We'll be talking about solo travel topics including:
Finding travel partners
Locating longer-term housing
Guesstimating expenses
Plus – there will be plenty of Q&A and plenty of travel networking afterwards! Come get your career break travel questions answered from Sherry and Kirk!
November 10, 7PM Chiang Mai Thai
More information and RSVP here
---
Hot Career Break Topics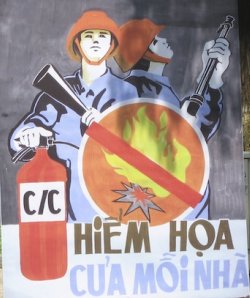 You told us you wanted to hear more about the 'hows' of volunteering and we are bringing it to you on Briefcase to Backpack – your Career Break Headquarters.

Check out our new feature on volunteering abroad; Volunteering: What's it Really Like? Sherry is heading to the Middle East this winter with GeoVisions and she'll be covering the experience from the process of signing up for a program, living and working with locals, and her return back home. A volunteering blogumentary!

This week Jane Stanfield also provided you with the steps on how to prepare for an international volunteer experience.
We are also covering the often difficult process of coming back home after your career break and going back to work. The re-entry process has many ups and downs, and Alonna Scott very honestly writes about her process of 'getting back in the game'.
---
Save the Date!



Our Boot Camp beta group is well on their way to making their travel dreams a reality. There's lot of great information being shared and conversations happening!

One thing we ask people is what is their departure date. Why is a date important?
"One of the things that separates a dream from a goal is a deadline."
Do you have your date on the calendar and are working toward your travel goal?
Speaking of dates – put this date on your calendar. December 8, 2010. This is when we will launch our Career Break Boot Camp out to the travel dreaming public. There will be a limited number of spots and some very special extras for the first people to sign up!
---