Holiday Greetings from NYC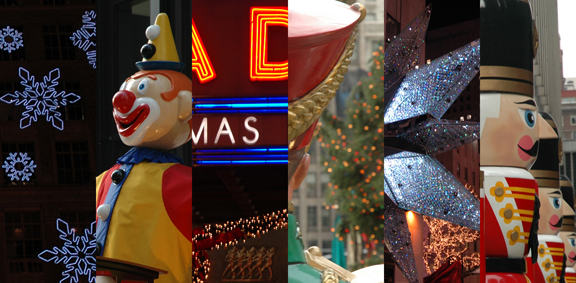 What a year 2010 has been!
Since this last email of 2010 is about our thanks, we are going to treat you to a link-free newsletter. Seriously, do you really need to spend any more time on the internet when you should be out last minute holiday shopping instead?
Last year we never would have predicted how this year played out - which makes us very happy. Unpredictability is a key aspect to extended travel, so it seems fitting that even though neither one of us traveled quite as much as we normally do in a year, we still had those delicious unpredictable moments.
13 Meet, Plan, Go! Events
2,300 people signing up to attend the events

Launch of our new online career break training series
Passports With Purpose Fundraiser
An article/interview in the New York Times
Countless new friends and connections to travelers

Millions of keystrokes logged on Briefcase to Backpack and Meet, Plan, Go!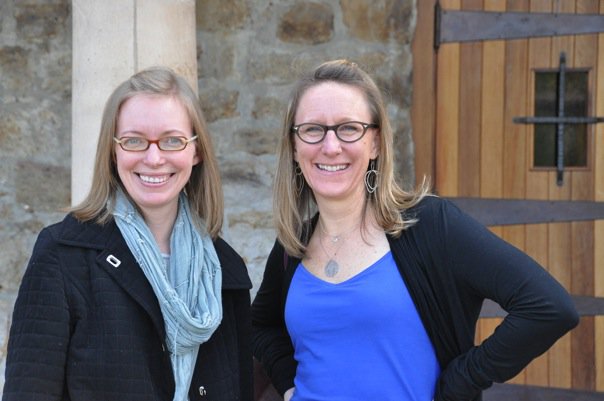 This year we showed you just how easy and attainable extended travel can be; and we hope you add an extended travel resolution to your 2011 list. When you do add that resolution, let us know about it! We want to shout if from the rooftops...unless of course you are keeping it a secret...then we will just excitedly whisper among ourselves at how cool you are for following your travel dreams.
It was super meeting all of you this year, virtually and in person! We can't wait to provide you more career break travel inspiration and advice in 2011! Happy Holidays!
Michaela Potter and Sherry Ott are Co-founders of Briefcase to Backpack and Meet, Plan, Go!
Meet with us...

Our casual meet-ups in Chicago and New York City were a blast. It was great to see so many of you again. However my favorite part was hearing about everyone's upcoming travel plans for 2011. So many of you are really doing it...breaking away and taking that dream trip..."Yeah for you!!!"
Stay tuned as next year we'll be having more casual meet-ups throughout the country; helping you connect with other avid travelers in your area.
A big end of year THANK YOU to our amazing Meet, Plan,
Go!
hosts from around the country. You made it all possible with your cool attitudes and willingness to believe in an idea!
Barbara and Elizabeth Pagano (Atlanta) | Jeff Jung and Cheryl Habbe (Austin) | Lillie Marshall (Boston) | Lisa Lubin (Chicago) | Marc & Danielle Hoffmeister and Alisha Robertson (Dallas) | Kirk Horsted (Minneapolis) | Mike & Catrell Cooney (Orlando) | Mike TIeso & Teresay Gotay and Keith & Amy Sutter (Philadelphia) | Tara Russell (San Francisco) | Warren & Betsy Talbot (Seattle) | Sonia Zamborsky (Washington DC) | Janice Waugh (Toronto, Canada)
Mark your calendar for October 18th for our annual Meet Plan
Go!
Event! Yes...keep flipping through those months until you get to October...it's a ways off, but it will be worth it - we promise!
Thanks for the inspiration...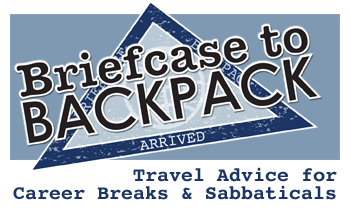 This has been a great year for content on Briefcase to Backpack and we couldn't have done it without our fabulous contributors. Together they shared insight on
such topics as house sitting, health insurance for Americans, traveling as a family, dealing with reverse culture shock, farmstays, booking round the world tickets, teaching English as a second language, traveling with medications, international volunteering, frustrations on the road, and returning to the briefcase among others.
They've also shared some beautiful images for our Photo Friday series.
Thanks to Clive Prout, Leigh Haugseth, David Lee, Keith & Amy Sutter, The Vogel Family, Lisa Lubin, Barbara Pagano, Elizabeth Pagano, Christine Talianis, Paul Milton, Alonna Scott, Angie Kalousek, Tara Russell, Tom Stuart, Manali & Terry Bettendorf, Charles Forsyth, Daniel Nahabedian, Jason & Aracely Castellani, Brian Peters, Jeff Jung, Laura Walker, Nathan Hale & Carolina Bolado, Cindy Peterson, Brian Setzer, Marie Elena Martinez, Betsy Talbot, Morgan Cooney, Janice Waugh, Alisha Robertson, Sara Erdman, Mike Tieso, Teresa Gotay, Erica Bullis, Sonia Zabransky, Keith Savage, Christy Woodrow, JoAnna Haugen, Anil Polat, Jenny Leonard, Steve Bamberger, Mike Ellsworth, Michael Hodson, Jane Steinfeld, and Keith Martin.
We look forward to sharing even more inspiring stories in 2011 as we beef up our submission and guest post process. Look for changes in 2011 on how you can tell your career break story or share your expertise!