Traveling Is Not Easy, But It Is Beneficial

You may be sitting at your desk dreaming of far off places wishing you were anywhere but in front of your keyboard and this screen.
However, travel is not necessarily easier than working.
I know – I've been doing it for 4 ½ years. Yes, that's a long time to live out of a suitcase; it's been full of ups and downs, stress, elation, and frustration. The difference is I am not in your cubicle stressed out; instead I might be standing in front of Angkor Wat feeling frustration because I can't communicate with anyone, the tuk tuk driver just ripped me off, and I'm sweating like a pig.
If you think my weeks are full of seeing sights, eating luscious food, and nights of partying with locals – you are only partially right.
But in between those enviable moments, there are difficult moments.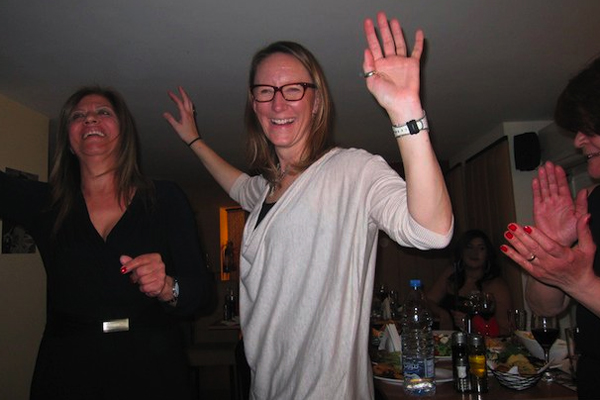 Your patience will be tested more than you can ever imagine as you try to communicate with a taxi driver who told you he knows where he's going but 40 minutes later it's clear he doesn't. But he still has a big smile on his face telling you that he's sure he knows where it is. Your brain will be pushed to the limits simply trying to understand why a mother and kids would run across a freeway dodging traffic like a game of Frogger.

Most importantly these ups and downs of career break travel contribute to who you are; who you become.

Travel is also about a constant state of learning and challenges. You will improve your skills and understanding of the world at the same time that you may be improving your tan. I think it's important to realize these experiences contribute to your overall marketability when deciding to return to the workplace.

This is why when a person thinks that you were simply traveling around the world on a whim, you need to let them know in a constructive way that it's not all travel bliss – it's work. Work that can be applied back to your skill-sets for your career. That's one of the benefits of a career break - you actually gain skills that can make you more marketable. Patience, taking smart risks, decisions making, negotiating, and planning are just some of the skills I use every day while traveling.


Your career brand is much more than the sum of your past work experience. It is the aggregate of both who you are as an individual and why someone would want to work with you. It is about taking various life experiences and showing how they have—or will—contribute to your career.
--Mario Schulzke, Creator of CareerSparx

Escape the cube, travel to exotic worlds, have the time of your life; but also consider how you will be taking these experiences back into your world when you return. A career break is just that…a break. Unless you are of course me….and still on a permanent break!


Sherry Ott
Co-Founder, Briefcase to Backpack and Meet, Plan, Go!
Sharing Your Travels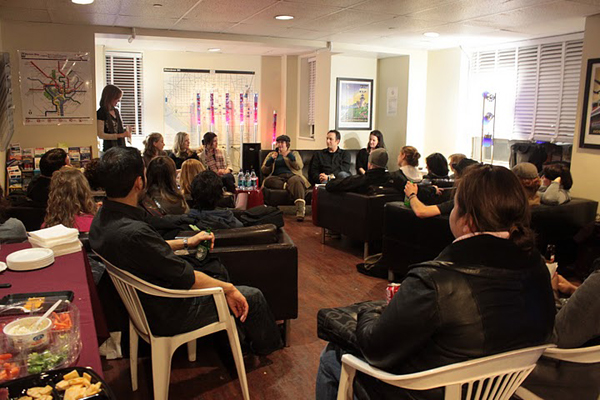 When you go away, whether it's for a vacation or a career break, you most likely share your travels with friends and family – whether it's through Facebook updates, photos on Flickr, videos on YouTube or entries on your blog.
But what if you want to share your passion for travel with a broader audience?
And how do you find your "travel voice" – one that speaks to more than just what you did on your hike or what street food you ate?
Michaela Potter
recently emceed a panel discussion at Hostelling International DC entitled "
Shoot, Busk, Blog: The Ins and Outs of Shooting, Playing, and Writing on the Road
". During the conversation, the panelists shared how they found their travel voice.
Kelsey Freeman – Drifting Focus
Kelsey believes that everyone has a story, and there are whole cultures and subcultures that most people don't even know exist. "I really believe that most people think the world is boring simply because they don't know that there's cool stuff going on right in their own backyard. My years as a sailor and a reenactor have shown me that there are tons of people out there who want to do cool things, but they think that nobody does them, so they don't even start to look, much less know *where* to look. I would have never become a reenactor if I hadn't stumbled across a group of them at a parade once. My goal in life is to show that there are neat things in all the parts of the world, from remote mountain valleys to your own backyard, and to spread word of their existence."
Amanda Pressner, Holly Corbett, Jen Baggett – Lost Girls World
Originally, Jen, Holly and Amanda thought Lost Girls World would be a journal of their yearlong trip, but they quickly found that there are so many other "lost girls" and "lost guys" out there with incredible stories—and they wanted to share them. "After returning home, we decided to keep the website going, transitioning from sharing our own experiences to reporting on those of others. Eventually, the site took on a life of its own as Lost Girls across the country took over the reporting, assigning and editing duties."
Michael Yessis – World Hum
Along with his co-editor Jim Benning, Michael had worked in magazines and newspapers as writers and editors, and they thought there was a dearth of the kind of travel writing and other kinds of travel stories they liked to read and wanted to write. "At the time -- 10+ years ago -- there were only a handful of traditional travel magazines, and the online travel universe seemed very, very small. So we started the site in an effort to publish and blog about narrative travel writing and other kinds of travel stories that hit our personal sweet spots. We started a website because of the low barriers to entry. That said, WordPress didn't exist at the time. We hand coded everything for years."
Leigh Paterson – Getting Around Productions
Leigh fell in love with visual storytelling while she was studying broadcast journalism in grad school. "Talking to people, learning about new things, seeing places I've never seen before... it all kind of just fell in place. But, in terms of travel and storytelling, I think message, while important, is something that constantly evolves. The more you learn the less you know."
Have you found your unique travel voice?
Over on Briefcase to Backpack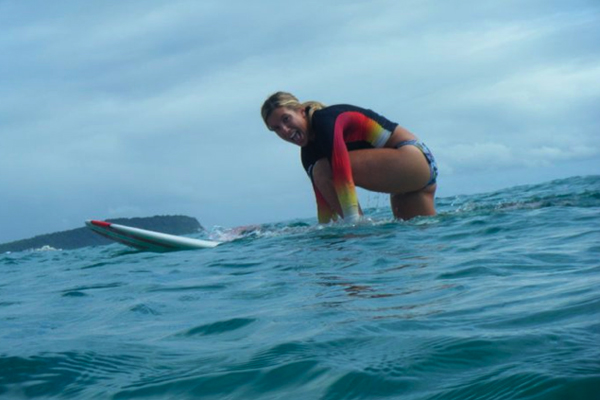 Teaching Traveling: Inspiring Teachers to Travel
- After a leave of absence from her teaching position to travel the world, Lillie Marshall aims to inspire other teachers to travel...and more travelers to teach.
Photo Friday: Salinas Grandes, Argentina
- This Photo Friday in Salinas Grandes, Argentina is from Jen & Ryan Fuller who spent their six month career break living and traveling around Argentina and Chile.
On the Road with Kailey Lockhart
- As a child, Kailey Lockhart always dreamed of traveling the world. We check in with her as she is now living that dream on the road in Australia.
Volunteer Chronicles
- Stay up to date on Sherry Ott's volunteer experiences in the Middle East.