Hello members of the Crazy8s community!
It's been an intense time for our 12 Crazy8s Finalists since we announced their names in early December. Having already been short-listed from among a record number of 154 applicants, there was still the all-important script development stage left to go. In mid-December they were paired with their story editors to hone their scripts. Many thanks to this year's expert team of story editors:
Rudy Thauberger, Peg Campbell, Brian Casilio, Kat Montagu, Bill Hurst
and
Ric Beairsto
. The 12 Finalists had until Jan. 3 to get their final scripts in to the jury. Thank you also to our video pitch jury:
Mackenzie Gray
,
Christine Larsen
and
Bill Hurst
.
Then, last night, our star-studded jury met to make their decisions. Many thanks to this year's jury, which included five former Crazy8s filmmakers -
Dylan Akio Smith
,
Kaare Andrews
,
Nimisha Mukerji, John Bolton
-
as well as producer
Liz Levine
. The calibre of all the scripts was exceptional this year, and we want to congratulate all 12 Finalists for making it this far in the competition. But in the end there can only be six winners.
We are now pleased to introduce you to the six teams who will be making their short films in just 8 days starting on Feb. 14 through Crazy8s!
The 6 Winners of Crazy8s 2014:

Bedbugs: A Musical Love Story
Director: Matthew Kowalchuk
Writer: Shauna Johannesen
Producer: TBD
Poor Tracey Polokowski! She's allergic to Mr. Pickles, the cat she's taking care of for a friend, her parents only invite her over to dinner when she agrees to cook the meal, and her gluten-free boyfriend Dale just dumped her wheat-loving ass. Her only true friends? A bevy of bedbugs. Can they help Tracey discover the greatest love of all?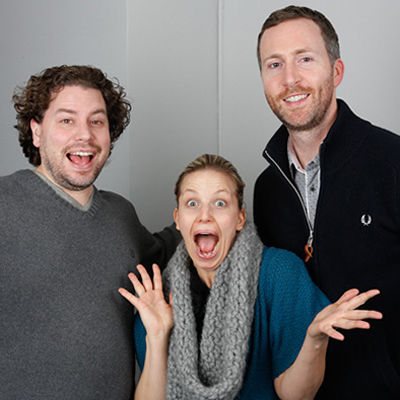 Body Language
Director: Maéva Thibeault
Writer: Maéva Thibeault
Producer: Jon Warne
The story of a lonely man who longs for human connection but believes he has no place in the world other than the embalming room in which he works. What he discovers about the life of one young woman as he prepares for her funeral gives him the strength to push past his fears and rejoin the living.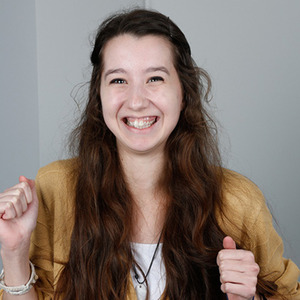 Dial Y for Yesterday
Director: Greg Crompton
Writer: Greg Crompton
Producer: Darren Borrowman
The only thing schlubby telemarketer Pete has to sustain himself through his utterly boring, mediocre life are memories of a wonderful, bucolic childhood spent with Igor, his beloved Saint Bernard. Given the opportunity, will Pete make a deal with the devil to return to happier, more innocent times? Can you really go home again?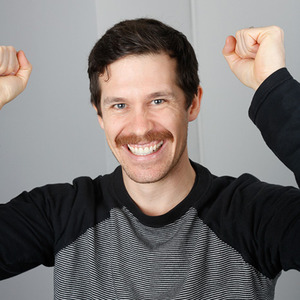 Earthlickers
Director: Tony Mirza
Writers/Producers: Justine Warrington & Alison Araya
Producer: Jim McKeown
In a barren post-apocalyptic future, the seven sexy Goddesses of the Merkabatron descend upon a wretched Earth to convey the message that the Vibration of Love can heal all. A campy, erotic, science fiction comedy, this cinematic love child of Barbarella and Ed Wood Jr. will soon have your Titillator vibrating on a cosmic level.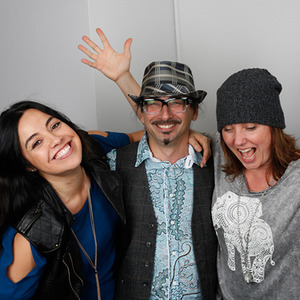 The Mattress
Director: Michelle Kee
Writers: Michelle Kee & Quinn Spicker
Producers: David Kelso & Emma Peterson
Under cover of darkness, the Lees discard an old mattress in a Strathcona alley, right next to a "No Dumping" sign. The next day, a near-riot breaks out in the neighbourhood when no-one takes responsibility for it. Dodging rotten eggs and Molotov cocktails, it's up to the youngest member of the Lee family to do the right thing.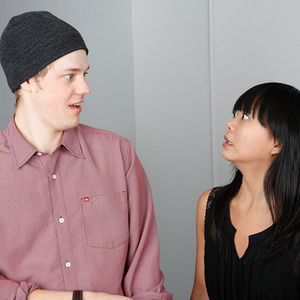 Sacrifice
Director: Ryan Atimoyoo
Writer: Ryan Bright
Producer: Peggy Thompson
Peter Bishop will do anything to save his ailing ten-year-old daughter, Mary -- even if it means sacrificing the lives of 'sinners' in a deluded attempt to bargain with God for his child's life. When Peter's mission of violence and misguided faith reaches a breaking point, Mary takes matters into her own hands…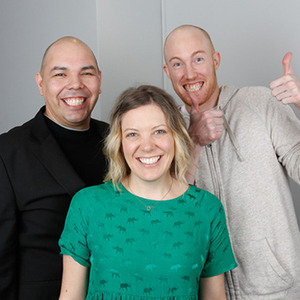 Heartfelt thanks to our generous sponsors and supporters:
PRESENTING SPONSORS: Telefilm Canada, Creative BC
GOLD SPONSORS: DGCBC, IATSE Local 891

SILVER SPONSORS: Union of BC Performers, Reunion Pictures
BRONZE SPONSORS: CMPA BC Producers Branch, AFBS, IATSE Local 669, CineCoup

EDUCATIONAL SUPPORTERS: Capilano University School of Motion Picture Arts, Langara College Film Arts, UBC Creative Writing Program
KEY SUPPORTERS: Front Row Insurance, Heenan Blaikie LLP, William F. White International, Whistler Film Festival, RAW Camera, Fusion Cine, Black Tree Pictures, PS Production Services, Paramount Production Support, Canon, Pacific Backlot Services, Finale Editworks, Sequence Post, 24 Frames Film & Video, Omni Films, Side Street Post, Sharpe Sound Studios, DBC Sound, Post Modern Sound, Rukkus House, EarWorm Sound, Studio X Studios, Fresh Air Audio, Cinescope Sound, Root Chord, Lorne Lapham Sales & Rentals, Parallel Rentals, The Rio Theatre, Vancouver Film School, Precision Disk Manufacturing, Kris Woznesensky & Kara Eide Casting, School Creative, MediaCo
Full list of Sponsors and Supporters at www.crazy8s.cc/partners