October 2017 New and On-Going Programs

---
Dripping Springs Community Library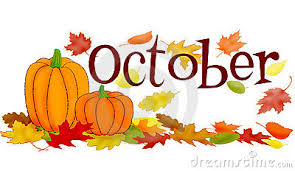 Dripping Springs Community Library
501 Sportsplex Drive
Dripping Springs, TX 78620
Phone: 512-858-7825
---
Pumpkin Decorating - You Could Win A Kindle Fire

---
Mark Your Calendar for Saturday, October 14th, 11:00-1:00pm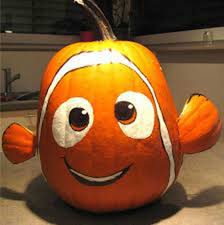 To take part you must register online.
We have to make sure there will be enough pumpkins!
Show us how you paint and decorate pumpkins.

Enter, decorate, and you might win a Kindle Fire HD8!


Two Categories:
Family Groups (all ages work with their adults)

Teens or Adults (work independently)
All members visiting the library from October 16th - 30th will be asked to vote for their favorite decorated pumpkin. 1st place winners in both categories will be notified October 31st.

Pumpkins and basic supplies provided by the library.

Register here

---
Trick Or Treat At The Library

---
Halloween Events At The Library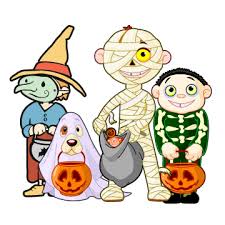 Friday, October 20th at 10:30am
Halloween Stories and Craft

Friday, October 27th at 10:30am
Pumpkin Stories and Activity

Tuesday, October 31st at 9:30 or Wednesday, November 1st at 10:00am
Cute October Mother Goose on the Loose

Tuesday, October 31st, 9:00-5:00pm, TRICK OR TREAT!
Costumes welcome. We will be taking photos!

Tuesday, October 31st, 4:30-5:30pm - "Stories For A Dark and Stormy Night" by Bernadette Nason, Multiple Award-Winning Storyteller (more information below)
---
"Stories For A Dark and Stormy Night" - October 31st

---
Don't Miss This One-Time Performance By A Master Storyteller on Tuesday, October 31st, 4:30-5:30pm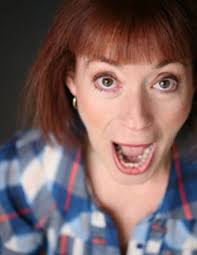 Bernadette Nason brings stories to life with a vast array of facial expressions, distinctive character voices, sparkling humor, and astonishing energy. She is regularly seen in regional theatre productions and movies (Miss Congeniality, The Bystander Theory, Land of Leopold).
She hails from England, lives in Austin, and performs all over the world.
Visit the library for a late afternoon of fabulous entertainment suitable for elementary ages, teens and adults.
---
Holiday Reader's Theatre Returning in December

---
Mark Your Calendar: Saturday December 16th, 1:00-2:30pm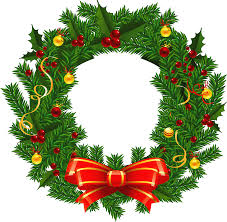 Returning for the 3rd season, this year's community drama gift will be a seasonal grouping of short holiday stories and poems. Watch for the "lineup".
Details to follow. (School age children, teens and adults)
---
For Teens Only

---
Learn, Make, Play, Explore! - You Might Be Surprised At What You Can Do Here......Ages 13 and up

Learn to use our American Button Machine or Ellison Die Cut Machine for your projects or clubs
Make pinback buttons with the American Button Machine or create art projects with the Ellison

Play Chess or Nintendo
Explore any of our online resources with Alex: (Mango languages, Flipster, Newsbank, Great Courses, Heritage Quest, and Universal Class)

---
Lions Recycle For Sight Program

---
Drop Off Your Old Glasses, Sunglasses, Reading Glasses....

The library is partnering with the
Dripping Springs Lions Club and their Recycle For Sight Program.
You can put your old glasses including sunglasses and reading glasses in their collection box in the entrance to the library.
Thank you Sharon Goss, Evan Taddia and Susan Warwick for partnering with DSCL in this great effort.
---
Programs at the Library

---
Click on the links below for additional information.

Chair Exercise, Monday, October 2nd,16th, 23rd and 30th, 9:00-10:00am (Adults) There is no class on Monday, October 9th.

Knit One, Read Too, Wednesday, October 4th and 18th, 4:30-6:00pm. (All ages - under 10 need an adult with them)
Mah-Jongg, Wednesday, October 4th, 11th, 18th and 25th, 1:00-4:00pm (Adults)
Mother Goose On The Loose, Wednesday, October 4th, 11th, 18th and 25th, 10:00-10:30am, (Babies to age 3) This is a repeat of Tuesday's theme.
Legos@The Library, Saturday, October 21st, 2:00-3:30pm (All
ages - 7 years and younger need an adult with them)
New: Trick or Treat At The Library, Tuesday, October 31st, 9:00-5:00pm (Costumes welcome and we will be taking photos)

---
Online Resource of the Month: NewsBank

---
NewsBank, Access World News: It's Free - Just Log Into Your Library Account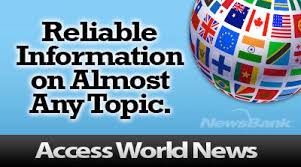 The most comprehensive collection of full-text newspapers globally, Access World News provides extensive coverage at every level—international, national, regional, state and local (5315 sources with 134 specific to Texas. Local News Included: Austin American Statesmen & San Marcos Daily Record). This fully searchable Web-based resource features news content from all 50 U.S. states as well as more than 5,300 international news sources from 140 countries.
Link to NewsBank
---
Two Great Resources For All Teachers

---
Ellison Machine and Die Cuts - Idea for October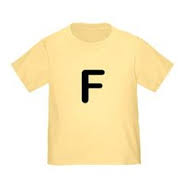 Turn Your Students Into Human Chalkboards. What better way to reinforce learning than to have ten, twenty or thirty children as walking, breathing examples of a newly introduced letter.
No more hoping that a flyer finds its way home with the student.
All you need to bring is the Self-Adhesive Felt. WE have the machine. Just give us a call or email us to reserve it.
Call 512.858.7825 or email adultservices@dscl.org to reserve a time.
The Button Machine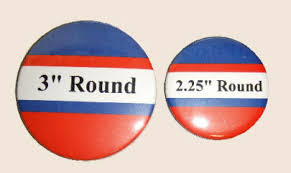 Among the many ways buttons can and are used by schools:
class elections
in arts & crafts classes
as a small business exercise
to teach young students how to use simple machines
to show school spirit (mascot buttons!)
as name badges
for recognizing a job well done (ABC's, knowing multiplication tables, etc.)
to create photo buttons for sports teams and clubs
and many, many more!
Call 512.858.7825 or email adultservices@dscl.org to reserve a time.
---
Volunteer Spotlight

---
Elliott Turner, a teen volunteer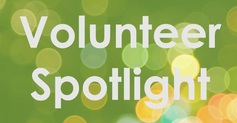 "Early this summer, I began my search for somewhere to volunteer. While there were many opportunities, the Dripping Springs Community Library stood out. I have always enjoyed the still, thoughtful atmosphere of the library and have found it to be a good opportunity to think. Furthermore, I feel that during the time spent there, I have been become far more acquainted with members of our community. Overall, I believe that a library plays a major role in the heart of its community and our library in Dripping Springs is no exception. In my opinion, information is a basic right that should be accessible to anyone and I hope that by doing my part, I can help our library provide access to knowledge and serve as a center of our community for everyone in Dripping Springs."
Click here to fill out a teen volunteer application.
---
Accepting Book Donations

---