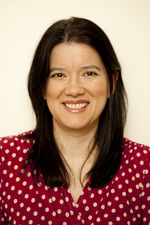 CTBR member Regina Miranda received a 4-year NIH-SCORE grant totaling $1.56 million (National Institutes of Health, Support of Competitive Research Advancement Award). This award will fund a "longitudinal study examining suicide ideation among adolescents recruited from two New York City hospitals." The Miranda Lab works to "understand why young people think about and attempt suicide in a way that can inform assessment, treatment, and prevention of suicide risk."

For more information about the work conducted in the lab, please visit http://www.mirandalab.org.
---
Fostering Basic and Translational Research is a full-day event to commemorate the illustrious 30-years of David Foster's Lab at Hunter College. The day will feature a range of speakers including students who trained under Dr. Foster. Join the celebration on Friday, May 19th, 2017 at the Belfer Research Building 3rd Floor Conference Room. Register for the day here.
---

CTBR members Michael A. Hoyt and Tracey A. Revenson are the new Editors-in-Chief of the International Journal of Behavioral Medicine, the official scientific publication of the International Society of Behavioral Medicine. Drs. Hoyt and Revenson will officially assume editorial responsiblitites in 2018 for a 5-year term. They are both tenured professors in the Department of Psychology at Hunter College and Co-Directors of the CUNY Doctoral Program in Health Psychology and Clinical Science.
---