In this issue
Help Sustain a Legacy

A Greener Holiday

SPEC in 2010

Energy Savings

Member Update Preview

Local Events...and more
Please consider supporting SPEC with a donation. Your donations keep our projects running.
| | |
| --- | --- |
| | Fwd to a friend |
Think you know someone who will enjoy this email? Forward this message to a friend
| | |
| --- | --- |
| | NEWSWORTHY |
Did you know that SPEC's new website features a News section? Important news relating to our work is updated regularly so check back often to see what's current.
SUPPORTERS
Thank you to:
Whole Food's Community Chest Program - Shoppers not only saved paper by refusing a bag, they offered their refund to SPEC! Together we raised $1,346
Semperviva Yoga - Donated a 1 month unlimited yoga pass which was auctioned at our AGM and Holiday Party.
Brendan and James - Two students from Etobicoke Ontario held a raffle to benefit SPEC's School Gardens Project.
Good Life Vancouver- Made a donation toward our Holiday Party
and thank you to those of you who have already made donations this month toward our matching grant opportunity.
VOLUNTEERS
SPEC would like to thank a few special volunteers this month who work behind the scenes to keep things running smoothly
Special thanks to:
Cecile Helten, Elizabeth Mosier, Ana NicLochlain, Rachael Jones and David Heaton



LOCAl EVENTS
Looking to stay active over the holiday season?
Join Metro Vancouver as they help restore the Camosun bog or learn about watersheds on a snow-shoe adventure.Visit MV's events calendar
Check out Home Grown an exhibition of local sustainable food continues at the Museum of Vancouver until Jan 2nd.
In January, learn how to green your business, organization or community by attending a free webinar with The Natural Step.
Attend Growing Out Of Hunger, a community dialogue at SFU featuring Will Allen, CEO of Growing Power Community Food Centre on January 27th.
...and watch for SPEC events at www.spec.bc.ca/events. We will be hosting ongoing workshops starting early spring.
| | |
| --- | --- |
| | GARDENS BLOG |
Interested in urban agriculture?
See our Gardens Blog to see what's new.



ROOM RENTALS
SPEC's Sustainability Demonstration Center is also a community space with both a board room and multipurpose room for rent.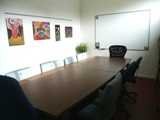 SPECTRUM Winter EDITION 2010
Happy Holidays


SPEC wished you and yours all the best this season



Help Sustain a Legacy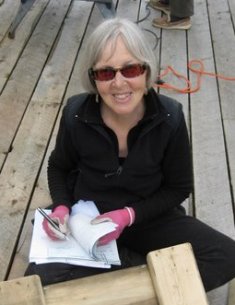 VP, Carole Christopher
SPEC has served Vancouver for 41 years. With your help we'll do forty more! You can double your contribution through a matching grant until January 15th.
Did you know SPEC has fostered over 100 environmental organizations, held the first Western Canada anti-pollution rally, started the first Canadian recycling depot, led the opposition to coastal oil tanker traffic, led the campaign to protect our watershed and has staffed an energy demonstration centre since 1981? That's just part of our legacy - to see more view our video outlining SPEC's work.

SPEC is the only BC organization focused on the wide-range of environmental issues arising out of urban living.
Highlights of recent SPEC work:
Working toward pesticide bans in Vancouver and other regional municipalities.
Co-founding the "ALR-PEC" - Agricultural Land Reserve Protection & Enhancement Committee
Leading the "Better Transit Not Freeways" campaign (2008-09) opposing highway expansion. ("Gateway Project")
Hosting "All Aboard the Arbutus Corridor" - a public design contest on the future of the Arbutus Corridor
Starting the SPEC Food Committee which is highly involved with improving our local food system including teaching children how to grow and eat healthy food
Acting as a Battery Recycling Centre – a public drop-off service at the SPEC building
Hosting Energy Conservation Workshops and Building Technology tours
Join SPEC and help us continue to work for a Healthy Urban Environment.
Please give generously - make this our best year ever.
Our outstanding Board of Directors give not only their volunteer time but are also monthly donors. Will you join them and make your contribution a monthly donation?
A Greener Holiday
Are you looking to lessen your footprint this holiday season?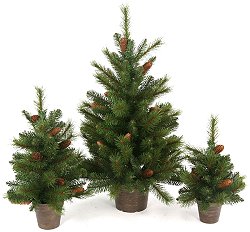 Having a Green Holiday does not mean sacrificing all the things you love about the season. There are many easy, simple changes that can help you to enjoy the holidays while helping to protect the environment at the same time. A little thought can help prevent harming the environment without having to spoil your fun. For some helpful tips to get you started visit our Green Holiday page.
Looking Back - SPEC in 2010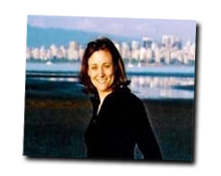 "It has been my pleasure to serve as President of SPEC this year. I have enjoyed working with dedicated Board members and an exceptional staff to enhance our programs on urban sustainability and to continue our mission of building a healthy, liveable region." Joanna Robinson, SPEC President.
SPEC's 2010 Annual Report is now avaible at www.spec.bc.ca/annual-reports
Energy Savings Expire Soon
BC Hydro is overing up to 100% off its Energy Saving Kits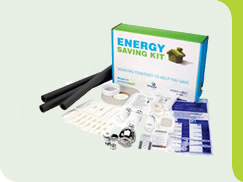 until December 31st. Many different options exist including a free all-inclusive Energy Saving Kit for low-income households and discounts on water and energy saving kits. Simply installing a low-flow but high impact shower head can drastically reduce your water use as well as your water heating costs. Visit BC Hydro's website for more information. Water-saving kits are also available for a low cost to Vancouver residents at City Hall.
January Member Update Preview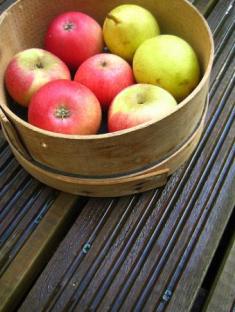 In addition to supporting community-based environmental initiatives and additional member benefits, SPEC members receive regular updates on our project work and news relevant to them.
Our January Member Update will include a review of local food delivery programs. We'll help you find the local food delivery that best meets your needs.
For this and more sign up as a member today.