In this issue
SPEC's Newest Addition

Making Recycling Easier

Growing Our City

New Faces at SPEC

Use Tools for Free

SPEC Benefits
Please consider supporting SPEC with a donation. Your donations keep our projects running.
| | |
| --- | --- |
| | Fwd to a friend |
Think you know someone who will enjoy this email? Forward this message to a friend
| | |
| --- | --- |
| | NEWSWORTHY |
Did you know that SPEC's website features a News section? Important news relating to our work is updated regularly so check back often to see what's current.
SUPPORTERS
Thank you to our members and donors, who continue to support our projects.

In particular this month we would like to extend our thanks to those individuals and businesses who donated funds, time and supplies to build Thunderbird Elementary's new School Garden.
VOLUNTEERS
SPEC would to thank our graphic design volunteers this month. Many thanks go to Colin Smith, Shawn LaPaix and Lisa Rillkoff.



LOCAl EVENTS
Participate in an environmental event this spring.

Storm the Riding with UBCC350

When: Saturday, March 31st, 9am-2pm
Where: Vancouver Point Grey

Join UBCC350 and Kids for Climate Action in a day of action for climate change on March 31st. Participants will set up information stations at busy intersections and go door to door in teams, informing voters about BC's growing carbon exports and asking that they sign a petition demanding Premier Clark take a position in opposition to the Northern Gateway Pipeline.

Managing a Direct-Market Small-Scale Farm

When: Starts Thursday, April 5th at 6pm
Where: 535 Hornby Street

Sign up for the first course in SPEC's new Urban Farmer Field School Program. The Managing a Direct Market Small Scale Farm course is a three-part course where participants will go through the steps of defining your business model to raising start-up funds, estimating your income and expenses and tracking results. You will get a realistic picture of what you can achieve in your farming enterprise to provide both you and your investors confidence and to greatly improve your chances for success.
Registration is now open! Learn more at
spec.bc.ca/farmer-field-school
.
Earth Hour
When: Saturday, March 31st 8:30pm
Where: Your home/business
More than 5,200 cities and towns in 135 countries worldwide switched off their lights for Earth Hour 2011, sending a powerful message for action on climate change. Commit to using no electricity for 1 hour tomorrow evening in support of our Earth.
...and watch for SPEC events at www.spec.bc.ca/events including all our Urban Farmer Field School courses.
| | |
| --- | --- |
| | GARDENS BLOG |
Interested in urban agriculture?
See our Gardens Blog to see what's new.



FOLLOW US

| | |
| --- | --- |
| | Membership |
Being a SPEC member means being a part of the oldest charitable environmental organization in BC. It means helping to build communities that respect and protect the environment on which they depend.



In addition to supporting a worthy cause, SPEC works to provide you with extra benefits.

member update emails keep you in the loop, providing you with campaign and event information
members receive discounts at participating businesses, making it easier to make more environmentally friendly choices
For this and more sign up as a member today.
SPECTRUM spring EDITION 2012
Introducing the Urban Farmer Field School

Our newest project, the SPEC | YWCA Urban Farmer Field School (UFFS) launched this week and was featured in this Vancouver Sun Article! The project is a consolidation and improvement on our Food Workshops. It will provide hands-on training in sustainable agriculture, small farm business planning and community leadership. Students will engage in experiential learning opportunities preparing them to be successful urban growers all at one of Vancouver's most stunning urban food gardens. Perched amongst downtown skyrises, the YWCA Metro Vancouver Rooftop Garden is a one-of a kind urban garden, complete with fruit trees, berry bushes and more. It operates primarily to serve the community, donating hundreds of kilograms of food every year to community centres and serving as a training grounds for urban growers.

The program is flexible, allowing for curious students to sign up for just a few courses or futher develop their expertise and save money by registering for themed packages. The full program includes all 14 courses and UFFS certification for just $630.

See the full program description and register for courses by visiting our UFFS page.

SPEC's New Recyclepedia App

This spring RCBC and SPEC launched a new app to help make recycling just a bit easier. Once downloaded, the free app locates the closest location for recycling over 70 materials or products. It uses a database of over 1,000 drop-off locations across BC. Check it out and download at rcbc.bc.ca/services/recyclepedia-app. Free versions are available for both iPhones and Androids. Many thanks go to the hard-working and talented volunteers who brought this project to fruition.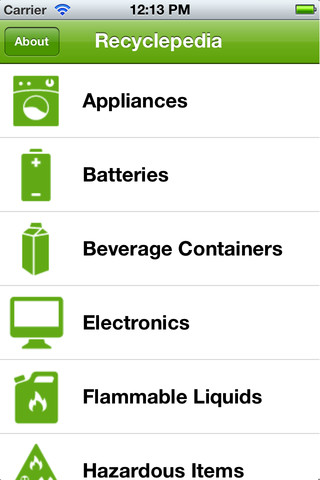 New School Garden Begun!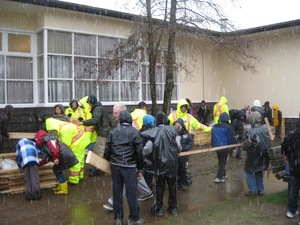 This time the lucky school is Thunderbird Elementary, located in the northeast corner of Vancouver. On February 24th, the grounds on the east side of this inner-city school, described as "a "mud-pit" by one of the school's teachers in a Vancouver Sun article, began their transformation into a beautiful school garden.


Catriona Gordon, the School Gardens coordinator for SPEC is the driving force behind the project, but SPEC is not doing it alone – it is a true community effort, as it should be. It all started when a student at Tupper Secondary School saw the school's plea for help in the news, and decided to do something about it. He spoke to his woodworking teacher Russ Evans, who contacted SPEC, and that was the start of many planning sessions with Thunderbird Principal Henry Peters and teacher Birgid Lehmann.

By the end of the day on February 24th, the students of Thunderbird and Tupper had built 5 large planter boxes and filled them with organic soil, braving the snow and rain in good cheer - thanks in part to the hot drinks and food prepared by PAC members and community volunteers! Every grade participated, from kindergarteners carrying small buckets of soil to grade 7's hammering and measuring.

The following week, students started planting cold crops in the planter boxes, as well as potatoes in their classrooms. This garden is an opportunity for students to experience the fun and beauty of growing and harvesting their own organic fruits and veggies, and strengthen their connection to nature.

As a testament to the value of school gardens, a number of organizations chose to donate wood, garden supplies, seeds and food, for a total of $4,000! Special thanks to supporters who answered our call for donations to make this project a reality. Thanks are also due to Queen Elizabeth, Thunderbird's sister school, for donating a large cedar planter, and to the Vancouver School Board for transporting wood from Tupper to Thunderbird. Thank you all!

With spring on the way, stay tuned for more school gardens updates, and please consider donating to the project! SPEC is a non-profit organization and we could certainly use your support with our school gardens project, as well as many other campaigns we have on the go.

From Ilse to Oliver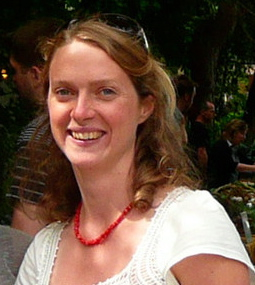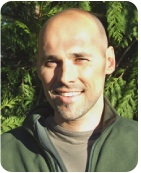 This spring we said goodbye to long-time SPEC administrator Ilse Sarady. Ilse was an invaluable part of SPEC. She put countless hours into not only everyday SPEC operations, but also campaigns including the Westside Pocket Market, volunteer management, communications and more. She has moved onto a new position on Vancouver Island and we are confident she will take her SPEC skills into her new role and make a difference in her new community.

With every sad farewell there is also a fond hello, however. We are very happy to introduce SPEC's new administrator, Oliver Lane. SPEC was happy to receive close to a hundred applications for the Administrative Coordinator position. With years of varied experience in education, environment and business and a winning attitude, Oliver was the natural choice for the position. You will surely meet Oliver before long, whether through the admin@spec.bc.ca email, over the phone or in person at SPEC's new office. We have already enjoyed Oliver's contribution thus far and look forward to our work ahead.

Don't Buy, Borrow Your Tools

The gardening season is upon us! If you're new to gardening, or findyourself without a shovel and other gardening essentials, be sure to
check out the Vancouver Tool Library (VTL) before you head to the hardware store to purchase new tools. Located at 3448 Commercial Street, the VTL is a cooperative tool lending library that offers an affordable, community based alternative to personal tool ownership or tool rental. They carry power and hand tools for gardening, bike repair, home renovation, and other projects, all of which are loaned to members free of charge. Their garden tool inventory includes shovels, rakes, mowers, ladders, pruning equipment, seeders, cultivators, and more!

Check their hours of operation and find out about membership and upcoming workshops at www.vancouvertoollibrary.com, or browse the complete tool inventory.