In this issue
SPEC in June
Environmental News
A Wasteful Dilemma
How To Reduce Your Waste
Events
Take Action
...and much more!
Please consider supporting SPEC with a donation. Your donations keep our projects running.
Join us at an upcoming event...
| | |
| --- | --- |
| | Fwd to a friend |
Think you know someone who will enjoy this email? Forward this message to a friend
| | |
| --- | --- |
| | Take action |

Sign the NO TANKERS petition
and help prevent an oil spill on our Northern BC Coast


Sign the petition to reinstate all charitable gaming grants in BC
SUPPORTERS
Thanks to all of our supporters, volunteers and members. Special thanks this month goes to:
KYJORMAC Investments Inc.

SPEC Donor Rick Pollay

VOLUNTEERS
SPEC Would like to thank two extra special volunteers this month.
Jodi Mayne -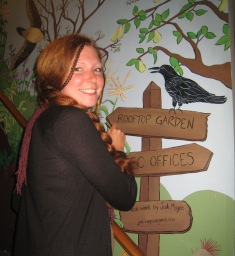 Jodi has been a vital volunteer with our Food Committee. Over the past year she has vastly improved the stairwell to our Rooftop Container Garden with a lively garden mural (for more visit Intertwined Designs and Painting by Jodi Mayne on Facebook). She has been an integral part of the Cambie Square Communal Garden, helping with planting, care and trellis building. Most recently she created beautiful signs that are now in place at the Cambie garden and in our School Gardens. Thank you Jodi!
Doug Horn -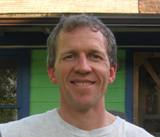 Doug's work with SPEC's Energy Committee over the past months has been extensive. Doug brings with him great expertise and enthusiasm which has allowed us to evaluate and improve the effeciency of our Demonstration Centre. Doug is ever ready to share his passion and make a real impact. Thank you Doug!
Sign-up to volunteer here.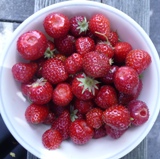 See our Gardens Blog for upcoming gardening volunteer times.



Room rentals

SPEC's Sustainability Demonstration Center is also a community space with both a board room and multipurpose room for rent.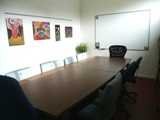 wednesday jUNE 23rd, 2010
Double Your Power in June
If you have ever considered joining SPEC now is the time to act. For the month of June all individual donations will be matched by Rick Pollay, a generous and committed SPEC supporter. Become a member or make a donation today and help us continue building healthy cities.
SPEC in June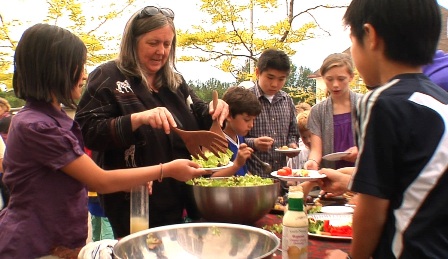 School Gardens Project Sprouting Minds
As June draws to a close students involved in SPEC's School Gardens Project are enjoying the harvest they worked hard to produce. Roasted potatoes, green salads, peas, rhubarb pies and baby carrots are being harvested, prepared and shared by eager students.
As students celebrate their successes in the garden SPEC is evaluating our program, now in its second year. Feedback from students and staff has been overwhelmingly positive and we are amazed and how much students and adults alike have learned about sustainable agriculture. Here is what some of our students (from Grenfell Elementary in East Vancouver) have said thus far:
"This experience was so fun and I want this to last forever"
"I hope you guys come back next year. I've never done gardening in my life before, so this is new to me. We also never had a big project like this. This is so amazing!"
Keep up to date on our Food Committee's work through our Gardens Blog.
Smiles and drizzle on BC's first Solar Day

On May 29th SPEC celebrated the first ever BC Solar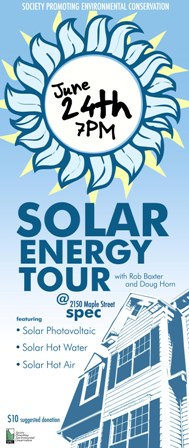 Day with solar tours, home energy assessments and a solar oven construction at SPEC. Despite the drizzle we had a lot of fun and met many new folks equally excited about the prospect of solar energy and energy conservation.
Solar Tour Dates
We have now set the dates for the remainder of our Solar Tours this year. Click here to see what we have planned or register for the June 24th tour.
News That Matters
Vancouver Approves Backyard Chickens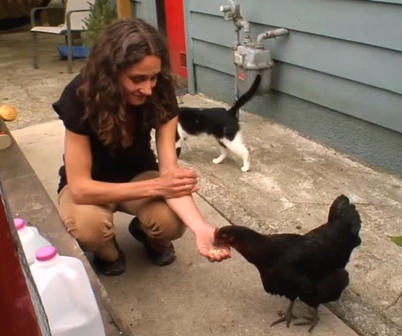 Vancouver city council amended an animal control bylaw Tuesday, making it legal to keep chickens on many more residential properties. Read more.

View SPEC's video of volunteer Vicky Baker's backyard chickens here.

City Compost Pick-up

If you haven't yet heard, the City of Vancouver is now allowing small amounts of kitchen compost (uncooked vegetable and fruit scraps, eggs shells and tea and coffee grounds) to be placed in your yard trimmings box. This is a good solution for those unable to compost in a backyard box. See more.

Dunsmuir Viaduct Opens After Bike Infrastructure Announcement

The Dunsmuir Viaduct bike lane officially opened June 16th, creating a safe connection for cyclists between East Vancouver and Downtown. The opening came about a month after the City of Vancouver announcement to spend $25 million improving bike infrastructure in the city over the next 2 years.
A Wasteful Dilemma
SPEC attended Metro Vancouver's recent public consultation on their Draft Solid Waste Management Plan. MV is seeking public input on their plan which includes many positive steps toward reduction of our waste and increased recycling. It also includes, however, the controversial plan of building a second Waste to Energy (Incinerator) plant to process the expected 30% "residual" waste that they believe will still not be able to be diverted from the waste stream in 2015. The panel stressed what they see as the environmental and financial benefits of using WTE over landfills or Mechanical Biological Treatment. SPEC is currently conducting research in order to provide feedback on the Draft Plan and promote a truly progressive regional waste strategy. Metro Vancouver was spurred to look at other waste disposal methods after proposing to build a landfill in Ashcroft. Vancouver's waste is currently stored at the recently expanded Cache Creek landfill and/or burned at Metro Vancouver's Burnaby incinerator.
SPEC's Take on the Solid Waste Plan

SPEC believes that the building of a Waste to Energy plant is not a positive solution for the region. Despite assertions that the plant would use modern technology and have only a minor environmental impact, risks and negative consequences still remain. SPEC applauds Metro Vancouver's goal to divert 70% of our waste by 2015 but believes that a more ambitious advocacy campaign could see recent progress in the area of Extended Producer Responsibility developed further, to the point of reaching a 90% diversion rate. Keep an eye on our upcoming newsletters and on our website for more details on this issue.
How to
How To Really Reduce Your Waste
How can you reduce your waste now? Here are 5 easy steps.
1. Buy less and use less. Ask yourself before you buy something if it is truly needed. If you do need it, ask yourself how much. For example, you may decide you need a car to drive on occasion, but you may opt to use a car co-op, reducing the need to purchase a car (which can generate up to 29 tons of solid waste and 1,207 million cubic yards of air pollution before it even hits the road). Read more
July Member Update Preview

SPEC members now receive regular monthly notices with campaign updates, news briefs and more. Next month's update will include information on:
BC's new battery recycling program
UBC Corridor update
Report on pesticide bans
Winter food gardening
Click here to become a member.