Public Policy Action Alert!

Webinar on Johnson amendment
Date: Wednesday, May 31 | 3:00 PM - 4:00 PM
Cost: Free
Location: Webinar

This webinar will provide background on the law that protects 501(c)(3) organizations from demands for political endorsements and campaign contributions (known as the Johnson Amendment), address why most nonprofits consider nonpartisanship essential to advancing mission, review administration and legislative challenges, and identify how the issue relates to tax reform and federal spending priorities.

More details and registration information

Read MNA's position and rational on the repeal of the amendment here.
MNA advocates for Michigan's nonprofits through the Michigan Nonprofit Caucus, the Attorney General's Nonprofit Council for Charitable Trusts, and the Southeast Michigan Public Policy Council.

Make a $5, $10, or $15 donation today to support MNA's vital public policy work on behalf of Michigan's nonprofits.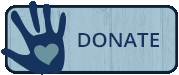 MNA's public policy efforts aim to:
Advocate on behalf of the Michigan nonprofit sector on public policy issues that impact all nonprofits;

Provide the tools and resources to be effective advocates and lobbyists;

Educate policymakers and the media on issues affecting Michigan nonprofits.