Public Policy Action Alert!
The U.S. House of Representatives is scheduled to vote THIS WEEK on the Tax Cuts & Jobs Act (H.R. 1), the tax overhaul legislation.

This bill will have a devastating impact on the charitable community and the people and causes charities serve, and will hit Michigan taxpayers particularly hard.

Michigan Nonprofit Association urges all Michigan Members of the House of Representatives to vote against H.R. 1 when it comes up for a vote this week.

ACTION NEEDED: Call your Representative TODAY and tell her/him to VOTE NO on the tax reform bill, H.R. 1.

Here's a sample message:
"Please vote NO on H.R. 1, the Tax Reform Bill. It reduces the number of taxpayers who can itemize their charitable deductions, so that 95% of taxpayers would receive no benefit from giving back to their communities.
This change would reduce charitable giving by $13 billion nationally each year. The bill also diverts charitable giving to politics, and decimates state and local tax deductions that are essential to families throughout the state.
These and other changes greatly weaken the ability of nonprofits to meet the needs of communities throughout Michigan at a time when more and more people are turning to nonprofits for help.
Thank you!"


Twitter: Representative's Twitter Handle Vote NO on H.R.1! It would reduce charitable giving, divert tax-deductible donations to politics, eliminate state and local tax deductions and undermine nonprofits' ability to serve our communities. #TaxReform #JohnsonAmendment

If you have questions, contact Joan Bowman at MNA. 517-230-8110 or jbowman@mnaonline.org
MNA advocates for Michigan's nonprofits through the Michigan Nonprofit Caucus, the Attorney General's Nonprofit Council for Charitable Trusts, and the Southeast Michigan Public Policy Council.

Make a $5, $10, or $15 donation today to support MNA's vital public policy work on behalf of Michigan's nonprofits.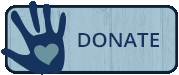 MNA's public policy efforts aim to:
Advocate on behalf of the Michigan nonprofit sector on public policy issues that impact all nonprofits;

Provide the tools and resources to be effective advocates and lobbyists;

Educate policymakers and the media on issues affecting Michigan nonprofits.