Public Policy Action Alert!


Immediate Action Needed to Block State Income Tax Cut
A vote on House Bill 4001, the income tax cut and repeal legislation, is expected on Tuesday. Concerned individuals, especially school board members, hospital board members, etc., are encouraged to personally call or contact the following legislators:
Contact the Representatives listed above using the following talking points:
The loss of anticipated revenue totals nearly $2 billion by Oct. 2018 and would affect K-12 schools, road and infrastructure maintenance, community colleges and university students, and local governments, who are already struggling after years of revenue sharing cuts.

Kansas, Wisconsin, and Oklahoma have all experienced significant problems after taking similar action. In Kansas on Friday, the Republican controlled state House voted to raise taxes by $1 billion to restore vital education, infrastructure and other services slashed in the wake of tax cuts just a few years ago.

Michigan has been making progress after major tax cuts and spending cuts over the last 15 years. Now is the time to invest in infrastructure, our cities, our college students and others who were shortchanged for years.The amount of cuts will continue to increase over time. Eventually, more will have to be cut or other taxes will have to be raised - perhaps increasing the sales tax or creating service taxes. That is what has happened in other states.
MNA advocates for Michigan's nonprofits through the Michigan Nonprofit Caucus, the Attorney General's Nonprofit Council for Charitable Trusts, and the Southeast Michigan Public Policy Council.

Make a $5, $10, or $15 donation today to support MNA's vital public policy work on behalf of Michigan's nonprofits.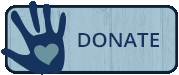 MNA's public policy efforts aim to:
Advocate on behalf of the Michigan nonprofit sector on public policy issues that impact all nonprofits;

Provide the tools and resources to be effective advocates and lobbyists;

Educate policymakers and the media on issues affecting Michigan nonprofits.