Enriching Spirit. Motivating Action. On Chicago's Far West side.
Game & Snack Night
. There are several openings for this event that Betty Harris and Betty DiPasquale offered at last year's Talent Auction. They invite you to join them on Saturday, February 17th at 6:30pm at Betty DiPasquale's home.
Cost: $15.00. Call Betty H at 708-434-5814 or Betty D at 708-386-3653 if you would like to attend.

9:45am Childcare provided

10:00am Forum – Third Unitarian member, Brenetta Howell Barrett, will speak on the new book Rise of the Phoenix: Voices of Chicago's Black Struggle, 1960-1975 - a collection of personal narratives that articulate the political, social, religious, and cultural experiences of many who participated in Chicago's black struggle for self-determination, self-reliance, and equality during the civil rights and Black Power movements. Brenetta will be joined by two other west side authors included in the book, and editor, Useni Eugene Perkins. Copies of the book will be available for purchase and signing. Johanna Ryan to facilitate.


11:00am Celebration of Life Service – Rev. Colleen Vahey – Moving Margin to Center. We will also hear Roz Byrne's personal reflection on her commitment to this congregation!

12:00 Austin Scholarship Luncheon – Join us for the last chance this spring to lunch together in support of the Austin Scholarship Fund. It will be three soups, a selection of sandwiches, and conversation. Suggested donation: $6 a person, $3 per child, and $15 per family. This is an important way to support our Austin youth! Thank you for your generous support!
Special addition: You will be judge in a best soup competition!



---


"Coffee Host Sign Up." Click on this link for a choice of dates to serve to your fellow members: Coffee Sign Up.

Enjoy welcoming your fellow members as a TUC "Guest Greeter." See Martha Glynn's invitation at: Greeter Sign Up.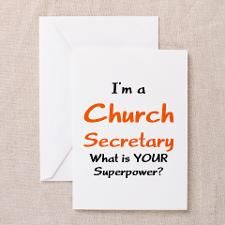 ---
Church Secretary's - Information Library....
things you may or may not care about ;-)


In order to work properly, the sound system in the Robeson Room requires that both black boxes on the wall shelf need to be turned on - the power button for both amplifiers is on the right side of the box.
---
Meetings and Events
Sunday, March 4, 12:30pm, the Restorative Justice Teams of Unity Temple and Third Unitarian
will sponsor a showing and panel discussion of
"13th,"
Ava DuVernay's powerful documentary on American mass incarceration. Location is the Unity Temple Community Center, 1019 South Blvd., Oak Park. A light lunch will be served. Look for our Social Action Table at Coffee Hour to sign up to attend (helpers needed too), or RSVP to
restorativejustice@unitytemple.org
. Family and friends invited too!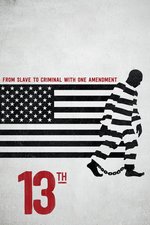 Beloved Conversations
– Thank you to all who signed-up for this program! We had a tremendous response. Our facilitators will be reaching out soon with more details about the upcoming retreat, March 2 (evening) and March 3 (9am-5pm) at Hinsdale Unitarian, and scheduling our 8 sessions together this spring.
---
Caring Committee Update
Jerry Parker
is at Wynscape Nursing and Rehab in Wheaton.
)
The good news is that Jerry's OT and PT, have been extended until February 9
th
, and he is still seeing a Speech Therapist. He has made small gains in his legs and core, and his upper body strength now allows the use of a normal high back wheelchair. He is still often confused, and sometimes difficult to console. The staff is very supportive and many people know him and stop to talk. If you have any questions about visiting, please contact Susan at 708-524-8251or
sparkerlcsw@gmail.com
.
Annette Friedman
fell and broke her hip. She is in rehab, but does not want visits at this time. Cards and notes are welcome to her home: 11910 S. McKinley Ave., Palos Park, IL 60464.
---














Did you forget to complete the UUANI Action of the Week? Never fear - most Sundays a laptop will be available at coffee to members who would like to complete the Action of the Week. Semi-expert technical support will also be available!

Community Renewal Socieyt ACTION OF THE WEEK: Support SB1657 Gun Dealer Licensing
The Gun Dealer Licensing Act (SB 1657) would give Illinois the ability to encourage better business practices among gun dealers and hold corrupt dealers accountable. This bill, supported by the Illinois Gun Violence Prevention Coalition, will provide critical oversight to curb a major source of illegally trafficked firearms from entering communities in Illinois.. SB 1657 passed out of the Illinois Senate on April 27, 2017 and is now pending in the House.

Take Action: Tell your Representative to Hold Corrupt Gun Dealers Accountable

UUANI ACTION OF THE WEEK: Compassion for Dreamers – DACA recipients are still without a road to lawful permanent resident (LPR) status or U.S. citizenship. Take Action ........HERE.

---

---
























Want to know more about Kathy Jean's Book Club? Contact her at 708-788-1985 or jeans.katherine@gmail.com.


There is a recycling container in the Concourse for recycling your printer ink cartridges. We are partnering with Funding Factory and will receive cash back for each cartridge we recycle with them. Thank you for participating!!!

---


TUC can now earn a donation from your shopping experience on Amazon.
Click the picture below.

---

*Policy: Items require a TUC member, staff or minister sponsor (contact)

named or implied with the entry.

---

Forward this message to a friend

Third Unitarian Church
301 N Mayfield
Chicago, IL 60644
773-626-9385

Rev. Colleen Vahey's Office Hours:
Tuesday and Thursday
from 10:00am - 1:00pm

TUC Office hours: Mon, Tues, Thur, Fri
from 8:00am - 10:00am