@ Seghesio Family Vineyards: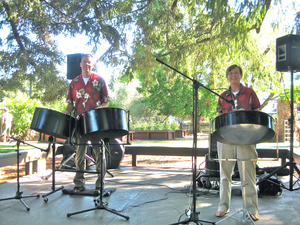 Other Early-May
Appearances:
Corporate Function, (May 1), in Pleasanton; (sponsored by Ideas Included, Inc., event-planning agency).
(Steel Jam at CBRE Seaport Centre
Earth Day Luncheon):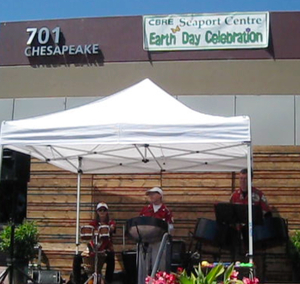 Mark your calendar:
--"The Great Rose' Pairing for Summer," Sat., June 16, 11-4 PM,
presented by Experience Rose'
at CIA Copia in Napa.


Buy Tix

.

--"Walk in the Wild" at the Oakland Zoo, Sat., June 23, 5-8 PM


Buy Tix

.
--Sat., June 9, 1-3 PM,
Burlingame Public Library,
--Thurs., June 21, 6-8 PM,
Marsh Manor Shopping Center,
Redwood City
--Wed., Aug. 22, 12-2 PM,
Union Square, San Francisco
(sponsored by
Bay Music & Entertainment)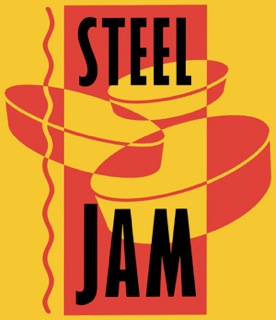 Steel Jam Solo Perormance @ a Corporate Reception: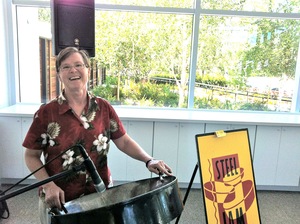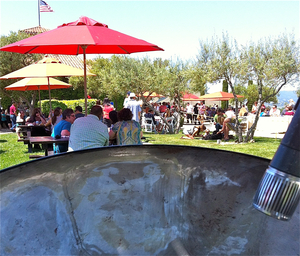 View from our steel drum of the picnickers and wine-tasters @
Viansa Winery.

Steel Jam plays, this weekend, at the
GRAND OPENING
of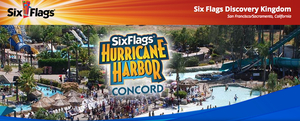 Sat. May 5, 10:30 AM-12:30 PM
Sun. May 6, 10:30 AM-12:30 PM
Introducing the All-New
**Six Flags Hurricane Harbor Concord**
Northern California's biggest and most thrilling waterpark experience opens May 5, 2018 with an all-new name and look as the former Waterworld Concord is transformed as Six Flags Hurricane Harbor Concord!
Steel Jam is psyched to be part of all the waterpark fun this weekend!!
(We'll definitely be playing "Under the Sea.")

More Details:
Address: 1950 Waterworld Parkway, Concord
Six Flags Hurricane Harbor Corcord website link.
Buy tix in advance here.
Please contact Steel Jam for your upcoming entertainment needs.
And...remember...
we also offer fun, hands-on, interactive sessions (steel drums provided) for:
corporate picnics,

team building,

private parties,

fairs

festivals.
Interactive-Programs-In-Action Video

(Link)
Steel Jam (below) at a post-conference party
at the
Hyatt Regency Conference Center Santa Clara: