at Ross Stores Company Picnic
(July 2017):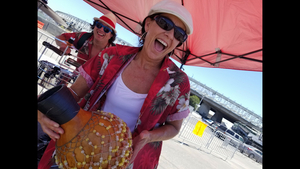 March Performances:
--Sat. March 3
8-10 PM
(See right panel >>>>>>>>>>>>)


--Thurs., March 8,
Preview Open House
(by invitation only) for realtor
Debbie Sharp at
172 Tree View Drive in Daly City. (Showings to the
public-at-large soon after.)
This remodeled townhome residence offers amazing views of San Francisco, Sutro Tower, San Francisco Bay, the Bay Bridge, and the Skyline Boulevard Mountains and Ridge. Two Bedrooms * Three Bathrooms * Remodeled Kitchen * Breakfast Bar * Family Room * Open Living & Dining Rooms * Vaulted Ceilings * Fireplace * Expansive Patio * Private & Enclosed Yard
* Two-Car Attached Garage
Get a sneak preview of this property on

Debbie Sharp's Property Listing Page
(at the Silverado Resort & Spa in Napa for Devcon Construction's
Annual Company Party):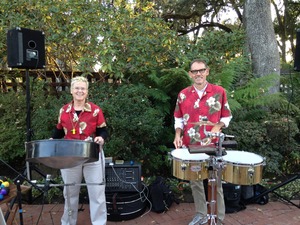 (at the American Pharmacists Association Convention, 7500 attendees, at Moscone Convention Center in San Francisco, s
ponsored by

Kivana Management

):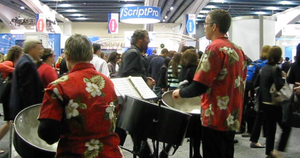 (at Mountain View Chamber
of Commerce Mixer):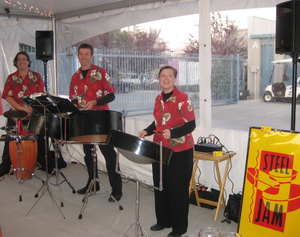 Of Note in April:
at:
--Six Flags Discovery Kingdom's
"Leadership Vallejo"
gathering
(4/12)
--Marine Sciences Institute
Earth Day Celebration
in
Redwood City, 10 AM-Noon (4/14)
(More details in April Newsletter)
--CBRE Treat Towers
Earth Day Luncheon
in
Walnut Creek (4/18)
--CBRE Seaport Centre
Earth Day Luncheon
in
Redwood City (4/19)