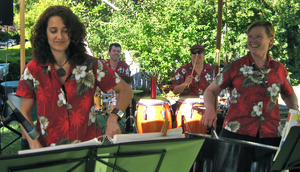 Recent Performances:
At Moscone's Exhibits Hall: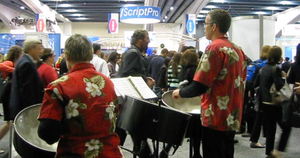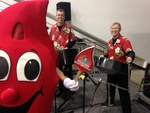 Betsy Blood Drop reminds everyone
of the benefits of
giving blood!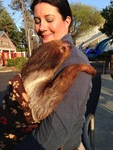 (Meet "Chewy"--the 2-Toed S. American Tree Sloth at Six Flags. She's
soooooo sweet!!!!!)

GOOGLE, Inc. cocktail reception in San Francisco.

(Steel Jam's, Otto Huber--below--performed at this event).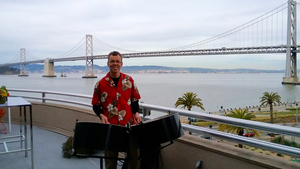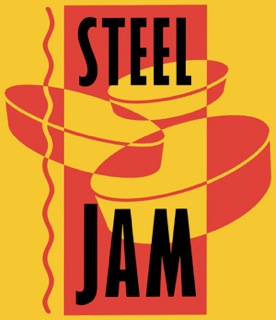 Upcoming Bookings:

--Performance at corporate function at Hyatt Regency-Santa Clara; sponsored by
Scarlett Entertainment
(May 15)

--Airbnb Company Event at Six Flags Discovery Kingdom (May 31)

--Performance at corporate function for Carl Zeiss Meditec, Inc. (June 9)
Having a blast
dancing to Steel Jam
on YELP's Bay Cruise: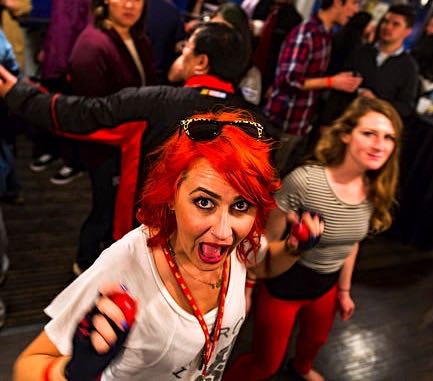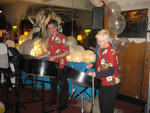 @ "Under the Sea" Theme Party.


San Francisco Zoo Perforamances:
(1 Zoo Road, San Francisco)
Sun., May 28

(12-3 PM)

Mon., May 29 (

12-3 PM)
Steel Jam performs for
Zoo Visitors**and**Zoo Residents
over the
Memorial Holiday Weekend!

Come have a fun day with us at
the SF Zoo!


(Steel Jam, previously, at the SF Zoo)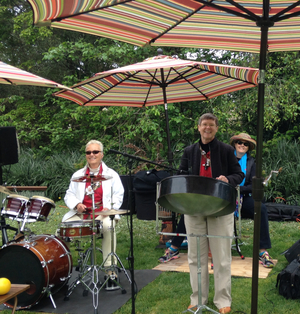 Check SF ZOO Website
for admission fees and more zoo info.

Video - Steel Jam at YouTube company picnic at the San Francscio Zoo.
(Snippet of "Austin Powers Theme")
As you organize your summer parties,
picnics & receptions, keep Steel Jam's
F-U-N steel drum music in mind to create the
perfect, festive mood for your events.
Choose 1, 2, 3, 4, or 5 musicians and tailor the band to fit your budget and event needs.
A 25-person birthday party, a reception for 200, a corporate picnic or conference for thousands--
we will make the entertainment a success!
And...remember...
we also offer fun, hands-on, interactive sessions for:
corporate picnics,

team building,

private parties,

fairs, and

festivals.
(Dolby, Inc. picnickers play steel drums under the guidance of Steel Jam's, Patricio Angulo):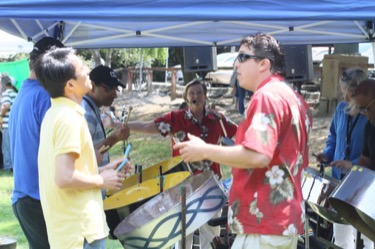 Have your group
"get their island groove on"
and sound great
playing as a steel drum band...
in just 5 minutes!
Contact us and we'll prepare a quote to fit your needs.