We're ready for a Grand Opening!
Dear Friends,
We're ready to open the doors at Oma Village, offering small rental homes to 14 families leaving homelessness behind. Cutting the ribbon will be easy, but we want to tell you the rest of the story.

Oma Village grew from grassroots efforts to support families in our shelters. Rev. Betty Pagett, a Marin housing advocate for many years, organized outreach to concerned families around the county who wanted to support parents and children facing homelessness.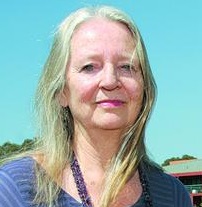 As she connected families with our shelter to offer help with food, baby formula, pajamas and Halloween costumes, she realized the profound need was homes. Betty's activism catalyzed the concept that became Oma Village. "Oma" is a German word for "grandmother," and is the nickname given to Betty by her grandsons.

Fundraising started in 2011. In 2012, Homeward Bound purchased land on Nave Drive that formerly held a 30-bed drug and alcohol recovery center for men. Our video shows Novato firefighters using the dilapidated buildings for a practice drill!

In planning the .70-acre site, we sought input from neighbors and city officials. We heard clearly that building at a density level of no more than 20 units per acre made the most sense to the community.

Homeward Bound decided in 2013 to issue a new round of "fundraising shares" in a nonprofit IPO, or "Immediate Public Opportunity…to help end homelessness." This model boosted fundraising for Homeward Bound's Next Key Center in 2008.

The community again invested in our proposals to fight homelessness, with renowned investor Warren Buffett buying the first share. With additional support from local foundations, government agencies and individual donors, Homeward Bound has raised over $6 million, or 95% of funding for this project from land purchase through development.

Initially, Mare Island-based Blu Homes came aboard to explore the idea of prefabricating pieces in their factory, which produces sleek homes. As it turned out, we weren't able to build the two-story units using Blu Homes technology, but the company helped create our modern, energy-efficient design.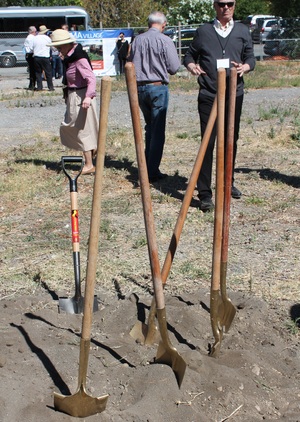 Plans for Oma Village received a 4-0 vote in 2013 from the Novato City Council. "This is a project everyone can look at that will be a shining star and a model," Councilman Eric Lucan said. We celebrated the groundbreaking in 2014.

A partnership with HomeAid Northern California, the charitable arm of the building industry, brought us to the official groundbreaking a year later. The organization marshaled building professionals from more than 50 companies to provide services at discounted rates, resulting in more than $1,000,000 in savings during construction.

With all these contributors along the way and help from hundreds of volunteers, we can say it's taken a village to raise Oma Village! We're ready for a Grand Opening with fully furnished homes prepared to welcome new residents. Thank you for your partnership – please come and join the party!