A Message from Founder & Executive Director, Cynthia Brian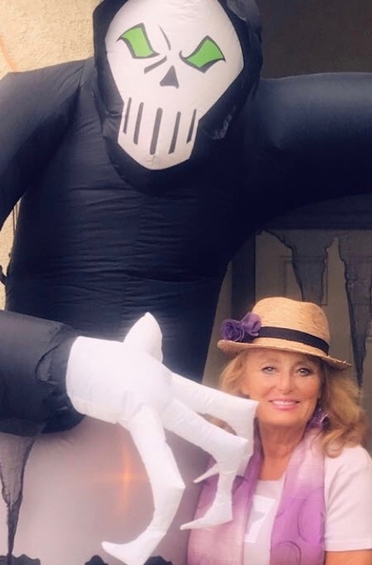 When my first book in the Be the Star You Are!® series was published in 2001, in the chapter titled, The Gift of Rest, I wrote about a typical day in the life of Cynthia Brian. I discussed how an overwhelming amount of business stuff had to be squeezed into my obligations to family, animals, home, friends, and volunteer work. I thought then that technology would make everything easier, swifter, and more manageable so that I could rest. Today I laugh at my naïveté because seventeen years ago, my day began with what I thought was a tremendous amount of "twenty-five " emails in my inbox and an answering machine full of messages. Today, my normal inbox can sometimes reach over 800 emails, often taking me past noon to respond or delete. No matter what I do, the spam continues to grow, and tucked between those are important missives I must address. (By the way, we don't want to spam you, so please unsubscribe if you no longer want to hear from Be the Star You Are!®)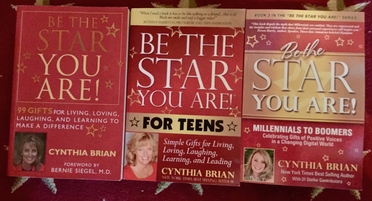 In my 8thbook, Be the Star You Are! Millennials to Boomers Celebrating Positive Voices in a Changing Digital World, the 31 contributors and I offer practical insights into how technology has formed and will continue to shape our futures. If you haven't purchased your copy or copies yet, now is the perfect time to do so.
Here's our TREAT with no tricks for you!
We are offering FREE shipping anywhere in the United States through November 19, just in time for holiday sales not only on this brand new book, but, on all our books, CD's, and shirts. Visit http://www.CynthiaBrian.com/online-store to buy your gifts and save big. You will also receive many complimentary extras and these first edition books may be autographed to whomever you wish.
To hear chapters from the book read by the contributors, listen to both StarStyle® Radio and Express Yourself! Teen Radio where a new chapter is featured weekly.
StarStyle®:http://www.voiceamerica.com/show/2206/be-the-star-you-are
Express Yourself!™: https://www.voiceamerica.com/show/2014/express-yourself

The "good 'ole days" were probably no simpler or less complicated than our lives today. For this reason, we need to keep offering treats instead of tricks.
Make sure to vote in the forthcoming elections and send us a photo of yourself with our new book for a forthcoming newsletter. Enjoy the recent pics received.
Until next month…
Happy Halloween.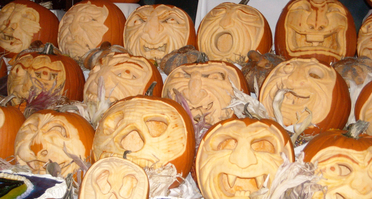 Cynthia Brian
Founder/Executive Director
Be the Star You Are!® 501 c3 charity
PO Box 376
Moraga, California 94556
925-377-STAR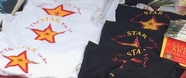 Buy books, shirts, CD's with FREE shipping within the United States at http://www.CynthiaBrian.com/online-store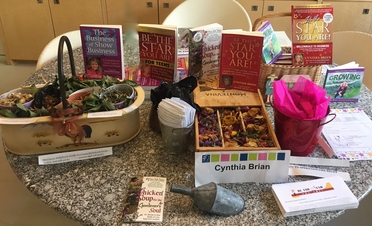 ---
THANK YOU LETTER FROM FIRE RECIPIENTS
Be the Star You Are!® volunteers spearheaded by teens Joven Hundal and Siri Phaneendra leaped into gear with the recent fires. BTSYA donated over $8200 in resources to help the victims with recovery. We don't expect gratitude and often don't receive a note about our work, but when we do, we really appreciate knowing that we were able to make a difference. THANK YOU all.
"The Lions of district 4-C1 are very grateful for your donation of books for adults and children. With your support, we were able to assist approximately 800 families that were affected by the Carr, Hirz, Hornbrook, and Delta fires. We thank you for "being there" for our community in a time of urgent need. Forever grateful," Susan Kerr, District Governor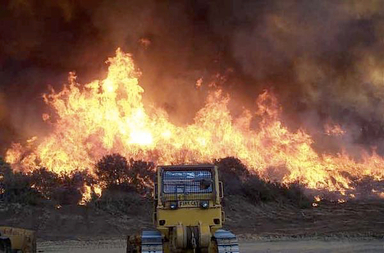 ---
COMMUNICATING ACROSS GENERATIONS
By Karen Kitchel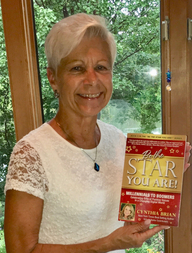 If I were given the opportunity to
present a gift to the next generation, it
would be the ability for each individual
to learn to laugh at himself."
~Cartoonist, Charles Schulz
Communication is a simple process of using words, sounds or behaviors to exchange information. This process, however, can be challenging when those words and behaviors mean different things to different people.
Age differences don't need to translate into more difficult communication. Bridging age gaps often involves a bit more effort and investment in the relationship—at least at the beginning. Why? People are products of their history, their environment, and all of their experiences, so people from different generations often have very different life experiences that shape how they think, what they value, and what drives them.
However, we shouldn't assume that because people are a certain age, they will act a certain way. Think about the 70-year-old computer whiz who designs websites and blogs or who regularly runs marathons. What's important is to be open to various communication styles and make a real effort to get to know individuals. To do that, try asking what challenges they are facing since we all have challenges! You may be surprised by some of the things you have in common and want to know more about each other's experiences.
Communication Tips:
1. Recognize that individuals each have their own personality, experiences, beliefs, and goals. Labeling everyone as the same doesn't work.
2. The stories you can tell. Genuine interest in another's life unlocks conversation like no other key. Sharing tales creates common ground. Sharing lessons learned from past mistakes can connect the older generations with the younger generations.
3. Social media can help or hurt. Today's constant technological advances can cause struggles. However, social media can also present the perfect opportunity for the younger generation to mentor its elders on using technologies and understanding social media. Likewise, the older generations can mentor younger generations on the importance of face-to-face interaction and interpersonal skills critical to success. In-person meetings benefit everyone.
4. Ask questions. Open-ended questions (those which can't be answered with a yes or no) allow for more information to flow and result in more productive conversations. Everyone needs to feel safe to question and know he's being heard.
Remember that generational differences can inspire greatness!
About the author:
Karen Kitchel is passionate about scattering kindness. Previously she served as President of Cheerful Givers, a nonprofit organization, and Director of BI University at BI Worldwide. She can be reached at www.scatteringkindness.com
Karen's interview on StarStyle: https://www.voiceamerica.com/episode/109255/gardening-at-any-age-mentoring-and-kindness-designing-outdoor-a
---
"Cynthia Brian is a remarkable woman, NY Times best-selling author, and a great friend. Her new book is out.
It is positively stunning and a great read that will catapult your thinking into everything positive. And...100% of the proceeds benefit her amazing "Be The Star You Are" charity that has empowered so many families and youth!!!
It's a great read and a fabulous gift. So buy two, or three, or four! " Diana Zimmerman, World's Foremost Lady Magician, Author, Entertainer
---
Type Title Here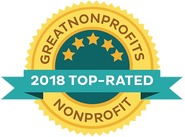 SHOP, GIVE, GET CONNECTED

If you would like to make a direct donation to our giving fund, please visit our PayPal page!
https://www.paypal.com/us/webapps/mpp/search-cause?charityId=1504&s=3
WAYS TO HELP
We appreciate a direct donation most of all via PAYPAL GIVING FUND at https://www.paypal.com/fundraiser/charity/1504.
Checks can be sent to PO Box 376, Moraga, California 94556
There are other easy ways that assist our mission and don't cost you a dime!
1. AmazonSmile donates .5% of purchases http://smile.amazon.com/ch/94-3333882
2. Discounted books at Amazon: http://www.amazon.com/shops/be_the_star_you_are_charity
3. Buy or Sell on EBAY:http://givingworks.ebay.com/charity-auctions/charity/be-the-star-you-are-501-c-3/1504/?favorite=link
4. Use GoodSearch to search the web & buy from your favorite stores. Choose Be the Star You Are as your charity to support. You can log in with Facebook, too!http://www.goodsearch.com/goodto-go/be-the-star-you-are
5. Shop at over 1300 stores on IGIVE: http://www.iGive.com/BTSYA
6. BTSYA Logo Store: http://btsya.rylees.net
7. Giving Assistant: Shop. Earn. Give! Use Giving Assistant to earn cash back at 1800+ popular online stores, then donate a percentage to BTSYA: https://givingassistant.org/np - be-the-star-you-are-inc
8. Designer Clothes to Buy or Sell: https://www.unionandfifth.com/charities/be-the-star-you-are-moraga-ca/shop
9. Buy "Read, Lead, Succeed" T-shirts and tanks $19.99: http://www.CynthiaBrian.com/online-store
10. Are you a gamer, lover of new software, or other digital content? Buy all of your favorites at Humble Bundle. http://ow.ly/cYs130iN6n4
---
BOOOOOOKS