TAKE ME OUT TO THE BALLGAME!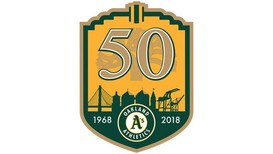 The Oakland Athletics is celebrating their 50th Anniversary in Oakland throughout the 2018 season by inviting one charity to be the featured nonprofit of a home game. Be the Star You Are!® 501 c3 charity is THRILLED to be chosen the nonprofit charity for the Friday June 15th game against the Los Angeles Angels. Game starts at 6:35pm, players will be wearing a new Kelly green alternate jersey inspired by the jerseys of past Oakland A's games. A Dinosaur fireworks display will be presented after the game and other surprises plus guest appearances will be announced. BTSYA will have field level, 2nd tier great seats to view the game and the fireworks. We are still working out the details, but we will raffle tickets for 4 individuals to win a field visit to watch batting practice and meet the players on a different day. If BTSYA sells 1000 tickets, someone from our group will get to throw the first pitch. A prize will be awarded to the person or group that buys the most tickets. Buy tickets to give as gifts or rewards. Checks and online sales will be made directly to Be the Star You Are!® charity as a tax deductible contribution and a tax receipt will be sent to you. Email mailto:info@BetheStarYouAre.org to reserve your block of tickets. First come first serve. Donation payment details will be emailed to you. Info will be updated at www.bethestaryouare.org/events
St Patrick's Day with LaGAELinda Day

Come enjoy a morning of fun at LaGAELrinda Day at St. Mary's College in Moraga on Saturday, March 17 from 9am-1pm. Be the Star You Are!® volunteers will offer free face painting for children, a reading circle, and Cynthia Brian will be selling and autographing her new book, Growing with the Goddess Gardener. Live entertainment and activities to attract children and families will be provided. www.bethestaryouare.org/events
Sponsorships available. Email mailto:info@BetheStarYouAre.org
Moraga Community Faire on May 12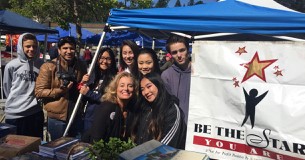 Mark your calendars for Saturday May 12, 2018 from 11-4pm for the Moraga Community Faire. Car show, entertainment, wine and beer gardens, activities for kids, art, music, food trucks, and lots of fun booths for your enjoyment. The Be the Star You Are!® booth is always a favorite as we give away FREE books to increase literacy. www.bethestaryouare.org/events
Sponsorships available. Email mailto:info@BetheStarYouAre.org
SPOTLIGHT ON VOLUNTEERS
Be the Star You Are!® Loves Our Volunteers.
Here's what three more volunteers have to say about their experiences.
Katie Choo
"I have been a volunteer for Be the Star You Are for almost two years now. I am currently a teen reporter and host for one of BTSYA's outreach programs, Express Yourself Teen Radio. Just the other day, I was having a college interview, and the interviewer asked me whether I often found myself changing my opinions and perspectives about certain topics or situations. At first, I responded, "No, not really." However, I immediately corrected my response as I thought of Express Yourself Teen Radio. Every time we have had a reporter or guest on air with us, I have learned something new. Sometimes, this "new" information is simply a fact that I did not know, but often, instead, the "new" information is a perspective that I did not previously consider. For example, it never occurred to me to see drug use more as drug dependence than drug abuse. It never occurred to me that people who leave their homes for the safety of a shelter often must leave their beloved pets behind. It never occurred to me that the hooded figure chasing me in my dreams might be me. None of these ideas occurred to me until I heard them from a reporter or guest on the radio show. In this way, volunteering for Be The Star You Are gives me not one, but two or three, or even four, more perspectives on a topic. As we discuss a theme, I am often reminded of my personal experiences, and those memories become much more valuable to me as I connect them to our on-air discussions. When I meet people, I have many more stories to tell and many more perspectives to explain because of Be The Star You Are and Express Yourself. Of all the organizations and programs out there, I believe that Be The Star You Are is the best way to better know the world, better understand others, and better appreciate yourself. As a volunteer, I know from experience that as a part of BTSYA, you learn, you grow, and you smile. "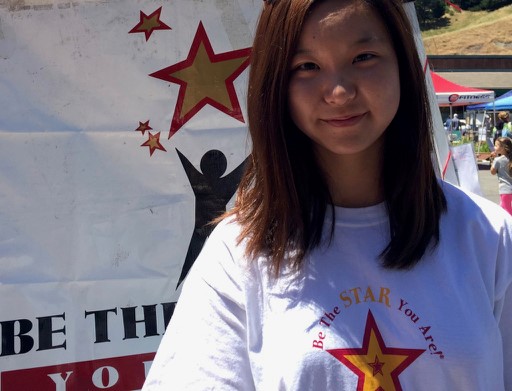 Liz Aguilar
"Be The Star You Are Inc. is a phenomenal nonprofit that does amazing work in local communities and internationally. The volunteers are passionate and committed about empowering others and one another. I've worked with this group virtually for the past two years and it has been a wonderful and rewarding experience. Other nonprofits should model their organization after BTSYA because they are great and have such a high impact."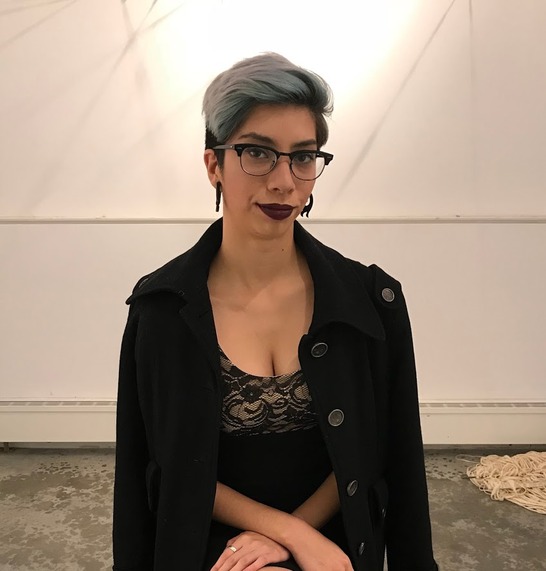 Chelsea Pelchat
"I am SO thankful I found this wonderful organization, who has managed to bring me so much more than I could have ever imagined. I've been a part of this charity for three years, beginning from the second semester of my freshman year of high school, as the event coordinator and one of the teen reporters on the radio. Throughout the years, my experience with Be the Star You Are has pushed me to explore different aspects of myself, as well as developing leadership skills that will be essential to my future."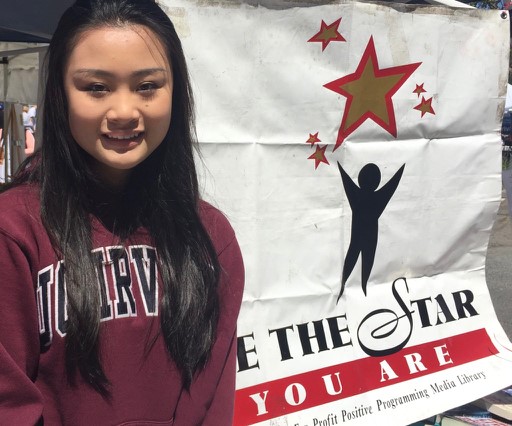 The Spontaneity of a Flower
By Karen Kitchel
On cold, dark days during our Minnesota winter, I like to think about the flowers that will appear when my favorite time of year comes around. I very much enjoy watching the flowers grow in our backyard, and I like to clip a few to bring inside.
Amazing to think about how many sensations we can experience from one little flower -- the look of spring, a scent of summer, and always a smile. There's also something about being given a flower that is special, not the store-bought dozen red roses, but the single daisy from someone's garden or a dandelion from the hand of a child. I discovered a very easy, fun, and inexpensive way to give flowers. I simply purchase a pack of plastic champagne glasses at a dollar store, add a bit of water and a couple of flowers from a favorite blooming plant or bush. Even transporting them from home to their destination is easy because the plastic glass fits nicely in a car's cup holder.
Be spontaneous! Share your favorite flowers with friends, or better yet, leave them anonymously where they might be appreciated by those who are not lucky enough to have flowers of their own.


Who wouldn't enjoy a champagne glass filled with flowers?
About the Author:
Karen Kitchel is a Community Volunteer who is passionate about helping those who are homeless or disadvantaged. She previously served as President of Cheerful Givers, a nonprofit organization, and Director of BI University at BI Worldwide. She can be reached at karenkitchel@comcast.net