Miracle Moment®
"When I was 5 years old, my mother told me that happiness was the key to life. When I went to school, they asked me what I wanted to be when I grew up. I wrote down 'happy'. They told me I didn't understand the assignment. I told them they didn't understand life." John Lennon
Message from Executive Director, Cynthia Brian
Mothers are our first teachers. They are our foundation, the person with whom we laugh, cry, argue, share secrets, screen secrets, and always know that Mom will have our back. We may not always agree, but we know we are always loved. Make sure to celebrate your Mom on her special day. Send a card, make a call, bring her flowers, but most of all make sure to tell her how grateful you are for all of the sacrifices she's made over the years in your best interest. Tell her you love her.
If you stop by the Be the Star You Are!® booth at the Moraga Community Faire on Saturday, May 12th, pick up a bag of complimentary potpourri to give your Mom and buy her an autographed book that she'll treasure. If you can't come to the Faire, go online to http://www.CynthiaBrian.com/online-store.
If she is a baseball fan, buy her tickets to our June 15th A's versus Angels game where she'll also get to enjoy fireworks.
We welcome our new volunteers and encourage your to visit www.BTSYA.org to read the numerous book reviews written by our Star Book Review Team to help you choose books you'll love. Our partner, The Reading Tub, (http://thereadingtub.com/pdfs/btsya_catalog.pdf) will soon have a terrific new website where you'll be able to enjoy these fantastic reads.
Congratulations to all of the young people who will be graduating in the next month. Get ready to soar.
Thanks for supporting Be the Star You Are!®
Love to Mother's Everywhere!
Cynthia Brian
Founder/Executive Director
Be the Star You Are!®
PO Box 376
Moraga, California 94556
P.S. If you would like me to do come to your event to speak or do a book signing, please shoot me an email, Cynthia@BetheStarYouAre.org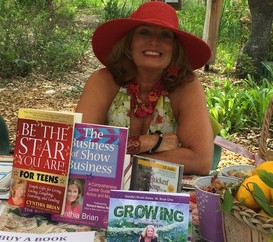 MORAGA COMMUNITY FAIRE on MAY 12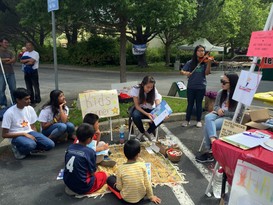 Mark your calendars for Saturday May 12, 2018 from 11-4pm for the Moraga Community Faire. Car show, entertainment, wine and beer gardens, activities for kids, art, music, food trucks, and lots of fun booths for your enjoyment. The Be the Star You Are!® booth is always a favorite as we give away FREE books to increase literacy. www.bethestaryouare.org/events
Thanks to Michael VerBrugge Construction for sponsoring the booth, http://www.mvcremodeling.com