SPRING FLING

---
MIRACLE MOMENT®
"Spring is nature's way of saying, "Let's party!" ~Robin Williams
COMING EVENTS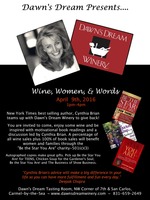 April 9th
, 1-4pm Wine, Women, & Words at
Dawn's Dream Winery Tasting Room, NW Corner of 7th & San Carlos, Carmel-by-the-Sea, California 93921.
Proceeds benefit Be the Star You Are!®
Info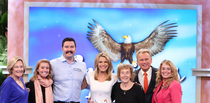 ---

VOLUNTEER NOTES
Our research intern, Elizabeth Aguilar is launching a blog dedicated to introducing our volunteers and radio reporters to the world. Get noticed. Volunteers get in touch and email Elizabeth:
leaguilar_2018@depauw.edu
---
HELPFUL LINKS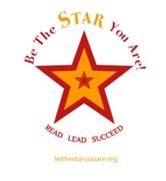 ---
YES YOU CAN

Many have asked if the Donate Direct Program is still in effect. Yes, you can fill out the two minute form on-line and for every TV or computer screen you claim, Be the Star You Are!® will get a donation and you will get a tax receipt once the program ends, which could be in 2018. We are notified of those who participate, so please support this very easy program that costs you NOTHING but two minutes of your time and will get you a great tax write off.
PLEASE do it today. Thanks from Be
the Star You Are!® http://www.donatedirect.net/be-the-star-you-are-crt/
---
CHAT WITH US
---
A MESSAGE FROM OUR FOUNDER, CYNTHIA BRIAN
Spring is by far my favorite season as the feelings of rejuvenation, revitalization, and rebirth fill our senses. It's invigorating to be able to be outside in a healthy dose of nature therapy. Here in California El Nino has bestowed the gift of rain resulting in lush, green hillsides and gardens filled with blossoms. Cultivate a
wildflower meadow
then bring the outdoors inside with bouquets. Feel the flower power with the fling of spring.
Thanks to you, once again, Be the Star You Are!® has been honored as a
TOP NON PROFIT
, an award bestowed upon the charity for each consecutive year since the program was begun. Less than 1% of non profits nationwide earn this stamp of distinction. We are humbled and proud.
Read the reviews
and
DONATE
today
!

Events
are lining up rapidly. Three you won't want to miss include Wine, Women, and Word; Wheel of Fortune TV Show; and Moraga Faire. Visit our event page at
www.BetheStarYouAre,org
for details and read below.
Be the Star You Are!® and our two radio broadcasts have brand-new websites. Check them out and read our blogs.
For the latest news, talk, book reviews, and other details, make sure to check out our creative community, updated daily, at
www.BTSYA.org.
PAYPAL has made it easier than ever to donate with 100% of all proceeds benefiting Be the Star You Are!® through PAYPAL GIVING FUND. Although BTSYA is always happy to get a check at PO Box 376, Moraga, Ca. 94556, when you need a rapid receipt for tax purposes, PAYPAL has made it simple. Your donations fund our
PROGRAMS.
BTSYA offers numerous volunteer opportunities for all ages. Community service credits are available, including some projects for court-ordered service. Visit
VolunteerMatch.org
.
May you enjoy a blissful spring.
Thanks for being such loyal supporters.
Spring blessings,
Executive Director
PO Box 376
Moraga, California 94556
Cynthia@BetheStarYouAre.org
DONATE
---
SPOTLIGHT ON AWARD WINNING AUTHOR, ROLAND ALLNACH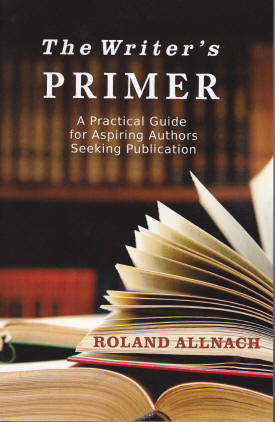 Rapid changes in the publishing world have opened the doors to many writers who wish to pursue the adventure of publishing. How does one approach publication, and what paths should be followed for marketing? With 'The Writer's Primer', multi-award winning author Roland Allnach shares his knowledge and experience and offers a cohesive, pragmatic guide to those new to writing and publishing.Web link:www.rolandallnach.com
Listen to a riveting interview with Roland on StarStyle® Radio
---
Be the Star You Are!® Radio Broadcasts
---
Be the Star You Are!® Grows Leaders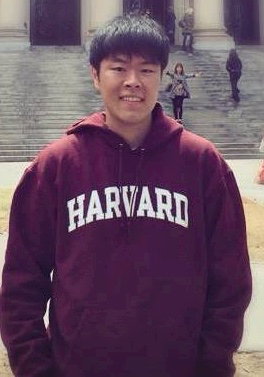 "Thank you for the experience that Express Yourself! Radio provided me. I think it really helped me go out of my comfort zone, while also giving me access to a neat community on campus of fellow radio-people at Harvard! Thank you, thank you, thank you!" Ryan Sim, Host/Reporter, Express Yourself
Listen to Ryan and Henna, two of our hosts attending Harvard as they discuss Perseverance and Persistence.
---











GRATITUDE from all of us at
Be the Star You Are!® 501 c3
Empowering women, families, and youth through increased literacy, improved positive media messages, and tools for living.
PO Box 376
Moraga, Ca. 94556
925-377-STAR (7827)
Email: info@BetheStarYouAre.org
---
"Blessed are those who can give without remembering and take without forgetting."-Bernard Meltzer
Happy Spring Fling!
---