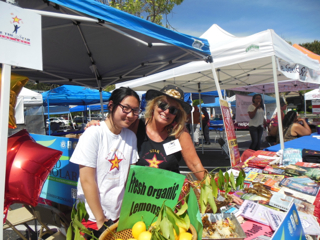 April 27th-Earth Day & Wildlife Festival, Wagner Ranch Nature Area, Orinda, Ca. 1-4pm
May 6th Midnight to Midnight, BTSYA is part of the Give Local America Campaign. Donate on this day with matching funds.
May 10th- Moraga Faire, Rheem Shopping Center, 11-4pm. Visit the BTSYA booth for books, jewelry, fresh eggs, & meet our Stars.
Want to Sponsor? Email us!
June 5th-Cynthia Brian speaks at Town & Country Club in San Francisco.
June 23-July 25th- Sign up for on-camera acting or radio production classes taught by Cynthia Brian at The Academy in Berkeley.
September 27th-Pear & Wine Festival at the Park
For info and sponsorship, EMAIL
October 15th-11th Annual Essay Contest Launches.
For info and sponsorship of any event Email
Info@bethestaryouare.org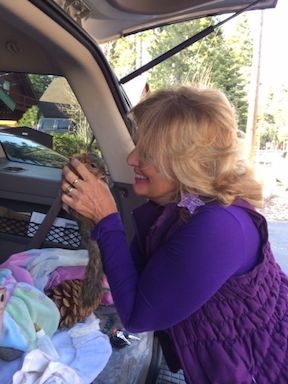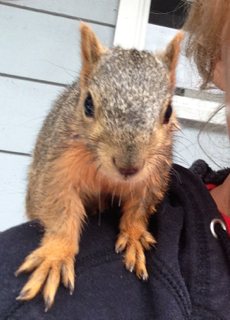 Yesterday I received an email from Go Daddy with the "great news" that my website at www.Star-Style.com had been successfully migrated to a new server and that I'd see improvements within 24 hours. The notice concluded with "Your visitors – they're really going to appreciate it!" The only problem was that somehow, someway, Go Daddy accidently deleted my entire site, thus, when visitors clicked on my site and related domains they received an "error" or "page not found message". Since I've had this web site since 1995, you can imagine the stress in learning that it was completely gone! I had to do some very deep breathing! Go Daddy has 24/7 phone support with superb technicians and they are in the process of restoring it, albeit, it will take 10 days. As with all bad news, there is also a silver lining. Since no one can find me at www.star-style.com at the moment, you can find info and my speaking engagements at StarStyleProductions.com. In the meantime, I am focusing on connecting with nature and empowering others through Be the Star You Are!® Make sure to read about the upcoming events and personal appearances. For young people, I'll be teaching two courses this summer at The Academy in Berkeley for on-camera acting and radio production. Check it out and sign up ASAP as space is limited.
If you've been following me on FaceBook, you know that the baby squirrel that I rescued (his nest was raided and his siblings and mother killed) 55 days ago is growing and thriving. Squiggly Wiggly will be released as soon as he is weaned and is able to care for himself. As I write this, however, he is sleeping in my pocket, his favorite place to feel safe. Maybe he has a bit of kangaroo in him! Although he won't be with me, you can visit me at the Earth Day and Wildlife Festival this Sunday, April 27th at Wagner Ranch Nature Area in Orinda, rain or shine, to share my love of Mother Earth, gardens, and animals with you.
For encouragement and inspiration, make sure to tune into both of our radio programs, StarStyle®-Be the Star You Are!® and Express Yourself!™ as our themes and guests are strongly skewed towards creating empowerment for every aspect of your life. Read about how the media portrays women and perpetuates violence and inequality in research volunteer, Emma Rocastle's excellent article.
And while you are feeling good about yourself and the world, please make a tax deductible donation to Be the Star You Are!® 501 c3 charity. We are 100% volunteer and 100% of our funding comes directly from individuals. We really do need your help to continue Building the Future with Earth and Empowerment.
A gigantic shout out of gratitude to our truly amazing volunteers from around the world who are radio hosts, reporters, writers, researchers, bloggers, podcasters, web masters, social media coordinators, event participants, music makers, advisors, and supporters. They are the STARS of Be the Star You Are!® You can see many of their photos on our www.BTSYA.org site.
Celebrate life and don't let the little problems or the big ones get you down. What I've learned from the many challenges I incur daily is that the world continues to spin whether my web site is working or not! Put a smile on your face and surrender. We hold the whole world in our hands.
Thanks for your continued support.
Blessings and Grace,
Cynthia Brian
Executive Director/Founder