Miracle Moment®
"When you sell a man a book, you don't sell him 12 ounces of paper and ink and glue -- you sell him a whole new life."
~ Christopher Morley
---
VOLUNTEER SPOTLIGHT

Be the Star You Are!® has been blessed with a talented pool of incredibly dedicated volunteers. Each month, we'll introduce you to more. Meet a few of our crew:

Henna Hundal, Teen Radio Host

Asya Gonzalez, Teen Radio Host



jessica Sziranyi, Fundraising

Brigitte Jia
Visual Arts

Rick Poon, Podcaster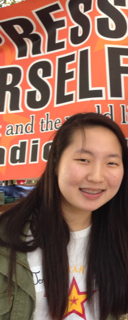 Katie Huang, Book Review Coordinator
Cynthia Brian & Heather Brittany, Co-Hosts,StarStyle-Be the Star You Are!® Radio

---
Welcome to the rebirth of spring!
Last Month was National Reading Month. One of our BTSYA volunteers,Alex Pawlakos, spent many hours doing research on literacy rates in our nation and unfortunately, found that illiteracy is still a major problem. U.S. Department of Education research shows that more than 60 percent of America's prison inmates are illiterate and that 85 percent of all juvenile offenders have reading problems. Two-thirds of America's children living in poverty have no books at home, and the number of families living in poverty is on the rise. Three out of four food stamp recipients perform in the lowest two literacy levels and 90% of welfare recipients are high school dropouts.
Thirty-three percent of 4th grade public school students are at or below the "Basic" level of reading tests. Twenty-six percent of children who were read to three or four times in the last week by a family member recognized all letters of the alphabet. Where parent involvement is low, the classroom mean average is 46 points below the national average. Where involvement is high, classrooms score 28 points above the national average—a gap of 74 points. Families play an important role in their children's reading success and access to books is a critical investment in the future of our children.
On Saturday, April 25th, Be the Star You Are!® is hosting a Book Bash Blow Out whereby books for all ages will be deeply discounted. We hope you can attend, but if you can't consider buying a case of books to donate to an organization, school, or library to help get books into the hands of those who need them most. All sales are tax deductible donations to Be the Star You Are!® charity and when you spend $19.99 or more, you'll be given a FREE book. Thanks to 5 A Rent A Space for collaborating in creating this event and to our sponsor, Brooks Olbrys and Children's Success Unlimited. Read more about this fun event below. Register for FREE.
On Saturday, May 9th, visit the Be the Star You Are!® booth at the Moraga Faire where we will be celebrating mothers and sustainable living. After the Moraga Faire, our volunteers will begin a gigantic book distribution to several charities. To support this effort, donate here.
Be the Star You Are!® has once again been nominated as a Top Non Profit for 2015. We are grateful for the honor and thankful for our team of dedicated volunteer stars. Read more. Thank you for all of your very kind remarks. Our goal is to empower our volunteers as well as help the people we serve. EVERYONE COUNTS!
Our two radio shows are hopping with incredible guest experts, authors, and celebrities. Make sure to tune in to our teen program, Express Yourself!™ every Tuesday at NOON PT on Voice America Kids hosted by our talented youth and to StarStyle®-Be the Star You Are!® every Wednesday Live from 4-5pm PT hosted by Heather Brittany and myself for upbeat talk on the Voice America Empowerment Channel.
Enjoy spring and we look forward to seeing you at one of our events. If you'd like to sponsor an upcoming event, shoot me an email. My virtual door is always open.
Cynthia Brian
Founder/Executive Director
Be the Star You Are!® 501 c3
PO Box 376
Moraga, Ca. 94556
Cynthia@BetheStarYouAre.org

---
BOOK BASH BLOW OUT EVENT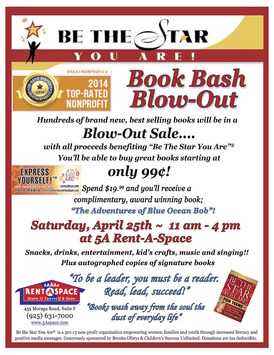 On Saturday, April 25th from 11-4pm, Be the Star You Are!® is hosting a Book Bash Blow Out at 5A Rent- A- Space in Moraga. It's going to be a fun, fabulous time with brand new books on sale for rock bottom prices to support the literacy outreach programs of Be the Star You Are!®. Not only will I (www.CynthiaBrian.com)
be there to meet, greet, and autograph, but my incredible author colleagues, Todd Battle, co-author of Daddy Look (www.DaddyLook.net) and Pete Crooks, senior editor/writer of Diablo Magazine and author of the true crime book, The Set-Up (www.CrooksMedia.com) will join me. We'll have music, food, drinks, kids crafts, and lots of giveaways.
Our sincerest gratitude to 5A Rent-A-Space for their collaboration and to author Brooks Olbrys and Children's Success Unlimited for sponsoring the event.
This outdoor FREE event will be fun for all ages. When you spend $19.99 you will receive a free book of Blue Ocean Bob.
For more information, visit: http://www.starstyleradio.net/Events/Entries/2015/4/25_Book_Bash_Blow_Out_at_5_A_Rent-A-Space.html
Register for FREE and receive a FREE gift at the event:
http://www.eventbrite.com/e/book-bash-blow-out-tickets-16072271597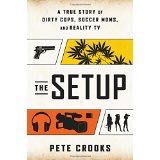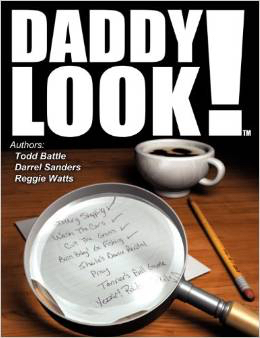 ---


Give Books/T-Shirts to Inspire...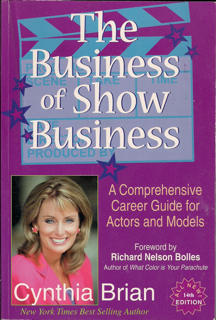 Buy any books or T-shirts
as a tax deduction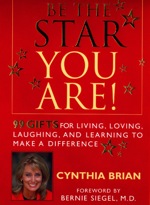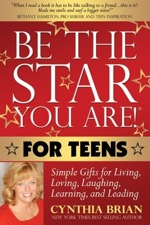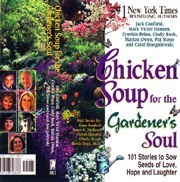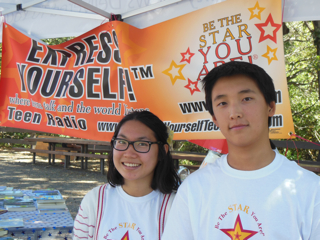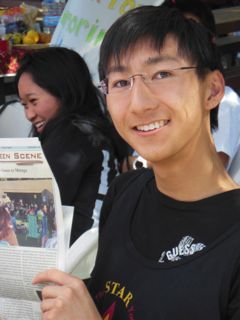 Donate
to schools, organizations, and those in need
GIVE
THE GIFT OF LITERACY!
"Books fall open, we fall in!"
---
Radio Flyer
Tune in every Tuesday at NOON PT on the
Voice America Kids Network
to listen to our talented teens interview awesome guests from around the world.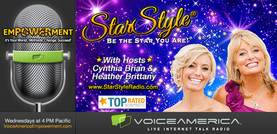 Get inspired, motivated, amused, and informed. Check us out!
LEND US YOUR EARS!
---



Our volunteers are talented. They live our creed of "To be a leader, you must be a reader! Read, Lead, Succeed!" Check out their reviews and published articles.
---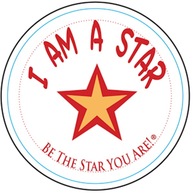 Ways to Help without Spending Extra
If you love to shop online, you'll love the
ways you can be donating to Be the Star You
Are!® without spending a penny more, and
sometimes saving a lot. The next time you
want to buy ANYTHING, click on one of our
links and you'll
be supporting BTSYA while getting the best
value for yourself!
Ways to Help
1. AmazonSmile donates .5% of purchases
2. Discounted books at Amazon
3. Buy or Sell on EBAY
4. Use GoodSearch to search the web & buy
from your favorite stores,. Choose Be the Star
You Are as your charity to support. You can
log in with Facebook, too!
5. Shop at over 1300 stores on IGIVE
---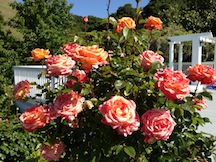 Check out our Be the Star You Are!® profile at moja.me/cynthiabrian. Be the Star You Are!®, a 501 c3 charity wants to collaborate with sponsors, benefactors, and donors to make a positive difference in the world.
---
Wishing you a very happy Easter and Passover.
Thanks for supporting Be the Star You Are!®!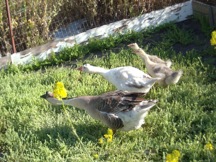 Be the Star You Are!® 501 c3 charity
PO Box 376
Moraga, Ca. 94556
925-377-STAR
---