Message from Founder, Cynthia Brian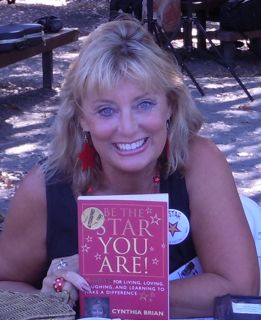 2015 began with a bang. Literally! My mom was admitted to the Intensive Care Unit of a local hospital after a virus filled her lungs with fluid. As family members crowded near her bedside, two teens sat in the 3rd floor waiting room when my niece arrived to visit. Moments later the elevator doors opened and two other youth emerged, ran towards the two teens pulling guns while screaming, "you popped our sister, and we're going to pop you right now!" Either bravely or foolishly, my niece, who is six months pregnant, jumped from her chair to shout "Not in my hospital you're not. Take the fight to the parking lot!" The four gang members jumped into two separate elevators to battle it out in the parking lot. The hospital was put on lock down as police combed the buildings. Unbeknownst to us, in rooms next to my mom, two rival gang members lay in critical condition after shooting one another earlier that day.
Violence is rampant in our towns as youth feel hopeless and helpless. Without education, family values, and tools for happy, healthy living, many young people resort to finding their identities through gangs. It's a sad situation and one that Be the Star You Are!® attempts to address by providing uplifting, life enhancing books to those in need to increase literacy while providing options for skills. We need your financial help to accomplish our goals to help others help themselves. 2014 was a lackluster year for tax deductible contributions to Be the Star You Are!® and we want 2015 to be a gangbuster (literally!). To that end, we have named 2015 the year of JUST BECAUSE! We ask that you get involved, take out your checkbook, and make a tax-deductible donation to stop violence and increase literacy and positive messages, JUST BECAUSE!
As we celebrate the legacy of Dr. Martin Luther King, we are reminded that one person can start a movement. We can have peace on the planet as long as we have a dream. Dream big…JUST BECAUSE!
Every little bit counts and we are counting on you. Together we can make our communities a safer place.
Send checks to Be the Star You Are!® 501 c3, PO Box 376, Moraga, Ca. 94556. Ask your company to match your donation.
Donate: http://www.bethestaryouare.org/donate.htm
HOW TO HELP: http://www.btsya.com/donations.html
My mom has recovered and is doing well. Thanks for all the support and prayers.
Make sure to check out Nola Hennessy's website as she strives to bring serenity and peace to our world.
There is no "if, what, but, can't, impossible" in our BTSYA language.
We believe in the invisible to create the improbable.
Help us please! JUST BECAUSE!
Happy 2015!
May you have an extraordinary year…JUST BECAUSE!
Cynthia Brian
Founder/Executive Director
http://www.BetheSTARYouAre.org
About Me: http://about.me/cynthia.brian
PS: BTSYA is in need of an HERO! We are looking for a rent-free space in Moraga, Ca. to store our cases of books, community event materials, and desk. Please contact me if you have a place that we can access 24/7. We'll make sure it's a win win. Cynthia@BetheStarYouAre.org. Be our HERO!!!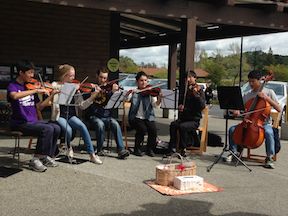 Director of Concerts, Andrew Wang, is planning a FREE Valentine's pop up concert with the Be the Star You Are!® orchestra on Sunday, February 8th at the Moraga Farmer's Market. Details will be available soon at http://www.btsya.com/events_calendar.html
Mark your calendars for Saturday, May 9th for the 9th Annual Moraga Faire. As we have done every year since inception, Be the Star You Are!® will host a booth with fun for the community. We are seeking a sponsor for our event. Please email, Cynthia@BetheStarYouAre.org for information on sponsorship benefits.