A Message from our Founder, Cynthia Brian
Do you ever ask yourself where did the time go? It's a daily question here at Be the Star You Are!® Being an all volunteer organization, everyone donates their time, including me.
Our volunteers work full time jobs or go to school, juggling homework, families, and other obligations. The last two months have been jam packed with activities, events, new programs, and opportunities.
Club Be the Star You Are!® launched in high schools to give young people the opportunity to learn to write, report, and get involved in community. Our teen radio show, Express Yourself!™ now boasts a whopping 15 rotating on air personalities with many participating in the LIVE broadcast from the Pear Festival where musical talents were unveiled. I'm thrilled to have been able to get a record number of young people published in Teen Scene in the Lamorinda Weekly as well as published at www.BTSYA.com. Starstyle ®-Be the Star You Are!® introduced exciting authors and health help to millions around the globe, BTSYA shipped cases of books to libraries and shelters, produced a new video, collaborated for a blog, partnered with Whole Foods to recycle plastic,participated in the 150th anniversary Gaelbration of St. Mary's College, and kicked off the 9th Annual National Essay Contest. Whew! Time to take a few deep breaths.
As you get ready to take the wee ones around the neighborhood for a bit of trick or treating, we want to say THANK YOU to everyone who jumps on our band wagon of positivity and passion. Please peruse the news and have a ghoulish great Halloween. Everyone counts!
Be safe! We care.
Cynthia Brian
Founder/Executive Director
My virtual door is open
.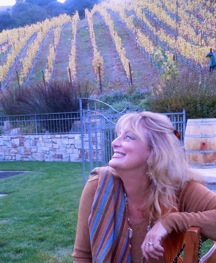 Email: Cynthia@star-style.com

Be the Star You Are!® 501 c3 charity announces its 9th annual essay contest to promote literacy and positive messages. www.bethestaryouare.org and http://www.BTSYA.com
FEE $10 donation per entry
DATES: October 18, 2012-January 18, 2013
FIRST Prize - $100 plus guest appearance on the internationally syndicated radio program, Starstyle™-Be the Star You Are!® (Total value, $700) AND the teen radio show, Express Yourself!™. Additionally, your story will be published in our Star Searcher Express newsletter and at www.bethestaryouare.org plus our new Express Yourself!™ site at www.BTSYA.com In the event of a tie, winners share cash prize and both receive publication and radio interviews. Winners will also receive an autographed copy of Be the Star You Are!®
SECOND Prize-Book of choice from our collection plus an interview with our Star teens on Express Yourself!™ plus publication in all of the above and a shout out on Starstyle®Be the Star You Are!® radio.
Runner-ups –Published at Express Yourself!™, www.BTSYA.com, a shout out on both radio programs and in StarSearcher's Express newsletter as well as noted on web site.
Starstyle®-Be the Star You Are!® broadcasts to 219 countries and Express Yourself!™ to 192.
Web sites for Radio Programs: http://www.StarStyleRadio.com and http://www.ExpressYourselfTeenRadio.com
Topic:
We live in a world of turmoil, violence, greed, and isolation. How could we create a more peaceful planet through benevolence, compassion, communication, and understanding?
All submissions must be received by Be the Star You Are!® by midnight January 18, 2013. Essays accepted by email being only. You may enter as many essays as you'd like, however each one must be emailed separately accompanied by a $10 tax deductible donation entry fee. You may make the donation by check or credit card. Donation can be via PAYPAL mailto:Cynthia@bethestaryouare.org. You will be notified when your entry and donation are received.
Be the Star You Are!® is a 501 C3 charity. All entry fee donations are tax deductible according to the law.
• Any statistics must be documented with researched sources.
• Word Count: Please keep stories between 300-600 words. Please TITLE each entry.
• Email address: – cynthia@bethestaryouare.org (attachments accepted in a WORD document, please)
• Send donations via US mail – Be the Star You Are® charity, PO Box 376, Moraga, Ca. USA 94556
• All submissions must be original, and the sole property of the author. Author retains all rights to submission. Winners and runners-up entries will be published on Be the Star You Are!® web site effective February 9, 2013. Winners notified by that date. Winners will be listed in the newsletter and on the web site. No additional mailings will be considered. Payment accepted by check, VISA, MasterCard, or PAYPAL. Payment must be done at the same time of submission. If sending multiple entries, you may send one check with noted essay titles. All entries without donation are disqualified.
Please supply:
* Author's name
* Mailing address
* Email address
* Phone number
* Word count
* 30 Word BIOFor more information, please visit: www.bethestaryouare.org and go to Write or http://www.btsya.com/events_calendar.html
Be the Star You Are!® is a registered trademark. Be the Star You Are!® is a 501 c3 charity. All entry fees are tax deductible. PO Box 376, Moraga, California 94556. Phone 925-376-7126, www.bethestaryouare.org
Thanks to Ron Melvin, General Manager of US BANK, Lafayette, California, 925-293-7200