A Message from our Founder, Cynthia Brian
"Of all of the gifts that life has to offer, a loving mother is the greatest of them all" Anonymous
People often ask me if I can name my greatest accomplishment. Without hesitation I can truthfully answer that being a caring and dedicated Mom has been my most fervent joy and my most supreme achievement. Although I always strive to walk in the footsteps of my dear Mother, I will probably never alight to her superlative talents. Moms are special people. Jugglers, doctors, cooks, cleaners, carpoolers, teachers, disciplinarians, and architects of the futures of their children are just a few of their unique abilities. Although I believe Mother's Day is every day, let's all honor our Mothers this Mother's Day. Make a call, write a heartfelt poem, give a rose plant, or just show up and if you Mother is no longer of this earth, celebrate the memories.
We hope you'll join us this Saturday, May 13th at the 11th Annual Moraga Faire in Rheem where Be the Star You Are!® volunteers will be painting faces of tots to teens, sharing stories in the Reading Circle, and giving books to kids by authors Brooks Olbrys and Diana Zimmerman. Meet our Express Yourself!™ radio hosts and reporters, buy a book or T-shirt for your Mom or other loved one, and pick up some home grown potpourri. Our gratitude once again to Michael VerBrugge Construction for making our booth possible!
BTSYA has a fresh new web site at www.BTSYA.com or www.BTSYA.org with thanks to our new professional web designer volunteer, Tim Barger of TimBarger.com. Tim was able to move our hundreds of book reviews to the new site and help keep the site easily navigational. He'll be tweaking it in between his full time web design company and his devoted Daddy role to his three-month old daughter. If you need a fast, friendly, competent web designer and consultant, give Tim a holler. He's terrific!
Tim@TimBarger.com, 206-850-7668.
Enjoy this beautiful month of May. Check out my recent garden articles for tips on how to enjoy spring.
Sending love and light to every Mother and child this Mother's Day!
Thanks for supporting Be the Star You Are!®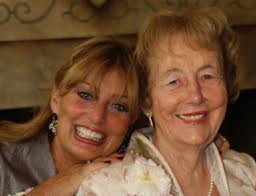 Cynthia Brian
Founder/Executive Director
Be the Star You Are!® 501 c3
http://www.BetheStarYouAre.org
Cynthia@BetheStarYouAre.org
PO Box 376
Moraga, California 94556