EARTH DAY at WILDLIFE FESTIVAL
Come celebrate nature and Mother Earth at Wildlife Earth Day at Wagner Ranch in Orinda on Sunday, April 22 from 11:30-4pm. Several community organizations will also present earth-friendly endeavors. Cynthia Brian will be autographing her books including the newest book, Growing with the Goddess Gardener as well as talking about botanicals. For more information on this nature-lover's event organized by the naturalist guru, Toris Jaeger, visit https://fwrna.org/wildlifefest/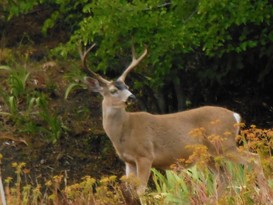 __________________________________________
TAKE ME OUT TO THE BALLGAME!
June 15th Baseball Game with the Oakland A's versus the Los Angeles Angels
The Oakland Athletics is celebrating their 50th Anniversary . Be the Star You Are!® 501 c3 charity has been designated the "Nonprofit of the Night" for the Friday June 15th game against the Los Angeles Angels. Game starts at 6:35pm. Dinosaur "Jurassic Park" fireworks display will be presented after the game with all BTSYA attendees being able to go on the field to view. If BTSYA sells 1000 tickets, someone from our group will get to throw the first pitch.
BUY DISCOUNTED TICKETS: https://groupmatics.events/event/Bestar
More information: http://www.bethestaryouare.org/events
RAFFLE tickets only $5.00 for the opportunity for 2 people to go to a pre-game batting practice and meet the players. To be entered in raffle, send checks and include name, email, and phone number to:
Be the Star You Are!®
PO Box 376
Moraga, California 94556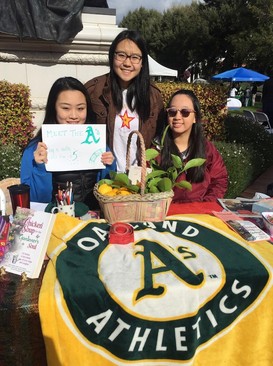 _______________________________________
MORAGA COMMUNITY FAIRE on MAY 12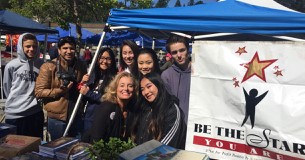 Mark your calendars for Saturday May 12, 2018 from 11-4pm for the Moraga Community Faire. Car show, entertainment, wine and beer gardens, activities for kids, art, music, food trucks, and lots of fun booths for your enjoyment. The Be the Star You Are!® booth is always a favorite as we give away FREE books to increase literacy. www.bethestaryouare.org/events
Sponsorships available. Email mailto:info@BetheStarYouAre.org
____________________________________________
SPOTLIGHT ON VOLUNTEERS
Be the Star You Are!® Loves Our Volunteers.
Here's what three more volunteers have to say about their experiences.
"I have been so fortunate to be a volunteer for this great organization! Each month I write articles which are then published in their newsletter. This has given me an opportunity to share my writing skills and more importantly, to spread some good messages and to scatter kindness. Cynthia Brian, CEO of Be The Star You Are is a wonderful role model and inspiration for many! If not for her, I probably would never have learned about this great cause and had a desire to support them. This is one nonprofit that has earned your support! " Karen Kitchel
"I am proud to be a part of the BTSYA team. Cynthia Brian has graciously welcomed my writing, proofreading and researching skills for the nonprofit's books and radio shows, which promote the wonderful cause of literacy through a variety of topics. She is an incredible mentor who deeply cares about helping people see and tap into their inner potential." Kimberly Morgan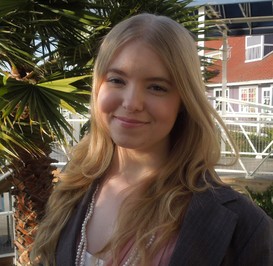 "Another great year as a teen volunteer for Be The Star You Are! Only ever the best things to say about Cynthia Brian's amazing mentoring and the work that the charity accomplishes. This year, Be The Star You Are! provided victims of Hurricane Harvey and Irma and the Napa fires with books and living items. Be The Star You Are! volunteers came together as a team to bring donations to families and individuals in need of care after each natural disaster. I'm so grateful to be a part of this charity and participate in amazing outreach projects under Cynthia's guidance. Read, Lead, Succeed!" Brigitte Jia
(Editor's note: Brigitte performed at Carnegie Hall this year! Bravo!)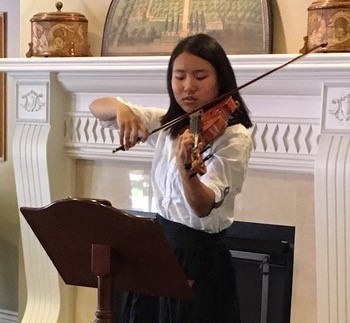 __________________________________
10 WAYS TO DECLUTTER YOUR MIND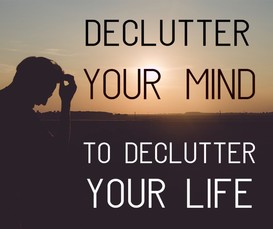 By Karen Kitchel
Are there times when your mind seems scrambled because you're thoughts are piling up on top of each other? Sometimes simple actions can help to declutter your mind. Choose a few to try out the next time you're feeling overwhelmed with thoughts, and see what works for you.
1. Zone out. Invest a few minutes to refresh your mind. Watch the birds fly, the clouds float or the stars shine.
2. Write it down. If you have a bunch of things going on in your mind, it may help to get them on paper and offload your mind.
3. What's essential? Identify in three words what is most important in your life, and what's most important for you to focus on right now.
4. Eliminate. Now that you've identified the essential, think about what's not essential. What things in your life are not truly necessary or important to you? By eliminating as many of these things as possible, you can get a lot off your mind.
5. Journal. Similar to write it down, but with a little more depth. Journaling (whether it's in a paper journal or online) can be a great release to pent-up thought. And just getting these thoughts into some kind of a journal is a way of getting them out of your mind as well.

6. Take a walk. Getting outside or doing some kind of physical activity that you enjoy is another good way to clear your mind.
7. Do less. Take your to-do list and pick a few things to get done today. Let the rest go away for now.
8. Let go. Worry, anger and frustration happen, but try to let them go and set a goal to replace negative thoughts with positive ones as soon as they appear.

9. Share your thoughts. Sometimes it can make a huge difference to unload our thoughts to a trusted friend or family member. Then let go.
10. Laugh. Laughter has been proven to be the best medicine for relieving stress and how can your mind feel cluttered when your body is laughing? Nothing to laugh at? Then simply smile. The act of smiling is enough to allow you to experience a moment's decluttered mind.
About the author: Karen Kitchel is passionate about helping those in need. Currently she serves meals to the homeless, is a teacher, writer and mentor. She can be reached at karenkitchel@comcast.net.