MAY 2011
What's Inside
A Spoonful of Sugar:
Teen entrepreneur's recipe for success
Beyond the Box:
An animated conversation with Joe Wos
President's Message: Ambassadors Wanted
What's Next: Ambassador Camp Recap

Exciting News!
Business leaders and ambassadors from around the world have teamed up with Luminari to ensure the I Want to be an Ambassador! experience is an inspiration not only for the summer but for a life-time of success for participating teenagers. Look for Luminari's exciting announcement in your inbox early next week.
---
Light the Way... Congratulates last month's winners who submitted these inspirational quotes:

Sara Mandich who submitted:
"A setback is a setup for a comeback."
- T.D. Jakes

Jessica Brendel who submitted:
"Hope lies in dreams, in imagination, and in the courage of those who dare to make dreams into reality."
- Jonas Salk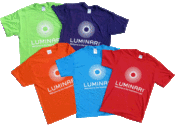 Have an inspiring quote for Light the Way? Submit your original or famous quote today and you'll be entered to win a Luminari T-shirt (in one of five brilliant colors.) Click on the T-shirts to see a larger view.
---
Joe Wos Thinks Beyond the Box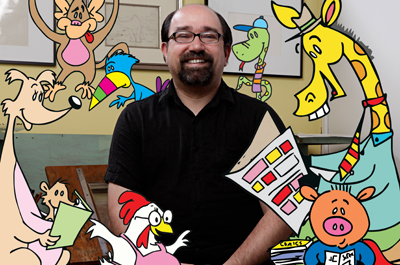 Joe is a cartoonist and storyteller, executive director and founder of the ToonSeum, producer, artist, keynote speaker, children's performer, educator and visual literacy advocate.
---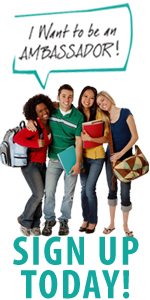 June 21 - 29, 2011
Teens Wanted (Rising 8th through 12th grade)
Pittsburgh and Washington D.C.
Scholarships are still available, but you must hurry! Learn more.
---
Hot Shots!
It's a beautiful day in the neighborhood!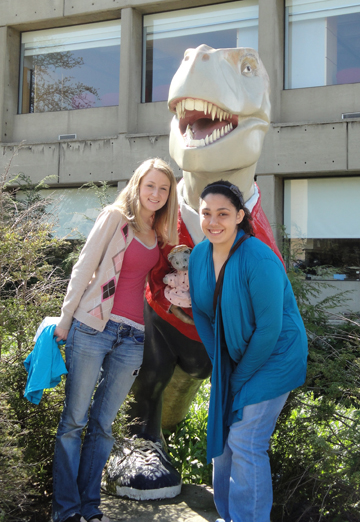 No grades, no exams, no wrong answers, just creativity and self expression. That's what nearly 20 teens discovered in our final two TEEN Writer! workshops in April. The Plot Thickens and Fantastic Fiction introduced students from throughout the Pittsburgh region and Ohio to different styles of writing including fiction, memoir, personal essay and articles while being encouraged to find their own voices.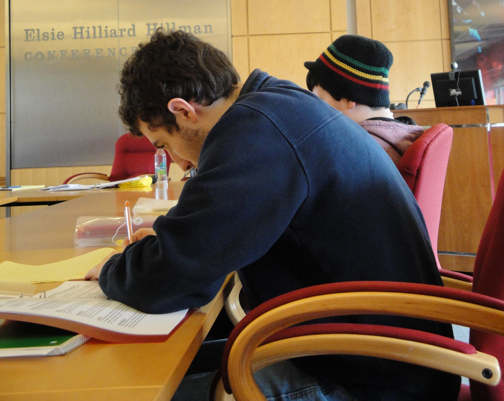 Read the Luminari BLOG >> featuring: "What We're Reading," Submissions from the Luminari community and our daily inspirations.
---
Review Luminari on Great Nonprofits

Did you know Luminari has a profile page on the Great Nonprofits Web site?
Do you believe in our mission?
Are you inspired by our programs and workshops?
Have you participated in one of our programs; and are you willing to share your experience?
Be the first to write a review about us now!
---
Our Supporters
WE THANK OUR NEWEST SPONSORS:
Brown Brothers Harriman
UPMC

WE ARE GRATEFUL TO ALL OF OUR SUPPORTERS:
Grable Foundation
Richard King Mellon Foundation
The Pittsburgh Foundation
An Anonymous private family foundation
The H. Glenn Sample, Jr. MD Memorial Fund,
part of the PNC Charitable Trusts
The President's Discretionary Fund,
of the Pittsburgh Foundation
Desisto, Jones, Schneeberger & Associates, P.C.
Luminari Board of Directors (100%)
Individuals like YOU who support a greater degree of vibrancy and prosperity of the Pittsburgh region!
---
A Spoonful of Sugar
Teen entrepreneur's recipe for success
by Gina Catanzarite, Assistant Director, I Want to be an Ambassador!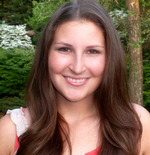 Being a successful entrepreneur is tricky business. From motivating employees to resigning yourself to the fact that the customer is always right, every day brings new challenges that require business skills and diplomacy skills.
No one knows that better than Lani Lazzari, head of the Pittsburgh-based company Simple Sugars, which offers a full line of all-natural face and body scrubs. The products have enjoyed very successful sales online and in specialty stores since the company started in 2005.
What makes Lani's situation particularly unique is that she is just 16-years old. Lani started Simple Sugars when she was 11, and since then she's driven her business forward with the momentum of a locomotive, and the business sense of a seasoned vet.
"It's definitely always been a challenge to get people to take me seriously," she explains of her experiences meeting potential clients as she markets her products. "The trick is to make them aware of my accomplishments without sounding like I'm bragging, and that's where diplomacy comes in."
She certainly has plenty of accomplishments to her credit. In addition to earning a number of national entrepreneurial awards, her success has been featured everywhere from CNN to Forbes.com, and her products have been spotlighted in many magazines, including Teen Vogue, Self, Allure, CosmoGirl and even Glamour Germany.
Diplomacy pays off when it comes to managing employees, too. "It's important to tell employees when they need to improve on something but keep them motivated at the same time," she says. As for dealing with difficult customers, "People can have really ridiculous requests but it's important to think about the fact that you want every customer to have a positive experience and do everything you can to make them happy. Patience and diplomacy always pay off in the end."
Lani Lazzari will be part of a panel of corporate and business leaders at the roundtable discussion on Diplomacy in Business during this year's I Want to be an Ambassador! camp for teens.

---
The "Beyond the Box" column features outside-of-the-box thinkers and problem solvers who make the Pittsburgh region a more vibrant and prosperous place to live, work and play.
---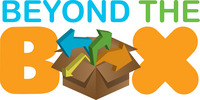 An animated conversation with JOE WOS

Occupation:
Cartoonist, Storyteller, Artist and Executive Director of the
ToonSeum. I live my life backwards. I draw and tell silly
pictures for my "real job" and I run a museum and fill out
paperwork for fun!
I've lived in Pittsburgh for:
40 years. I have the great pleasure of traveling all over to
perform, but Pittsburgh will always be home.
My first thought in the morning:
"Time to save the day, now where did I put my cape?"
My final thought before bed:
Dancing Hippos, Robots, Friendly Monsters or whatever the
bedtime story was that night.
Languages spoken:
Pittsburghese, English and a bissel of Yiddish.
I am currently reading:
The funny pages.
The movie I'm excited to see this month:
"Thor."
My guilty pleasure TV viewing:
"Glee" (I don't feel guilty about watching cartoons, but
"Glee" I feel guilty!)
I can't let my subscription to (newspaper, magazine or podcast) expire:
Mad Magazine and Mental Floss.
My signature drink:
Boyd and Blair Vodka on the Rocks.
iPhone or Blackberry:
iPhone and Android!
Facebook or Twitter:
Both.
Mac or Windows:
Windows.
Netflix or Redbox:
Netflix and Hulu.
Dinner for breakfast or breakfast for dinner:
Dinner for breakfast. I go to watch soccer at Pipers on the
Southside just so I can get beef stew at 8 am!
My favorite Pittsburgh neighborhood is:
Dahntahn in the Cultural District.
I became involved with Luminari because:
I love ideas. I think ideas are one of the greatest
commodities. Luminari is an inspiration incubator, where
creative people inspire and encourage one another's
creativity.

"You're a Good Sport, Joe Wos." Thanks for sharing with us!
Read more of our conversation with Joe now on our BLOG!

Ambassadors Wanted
by Hilda Pang Fu, Founder, Luminari
Our global community is facing major social, political, technological and economic turbulence: from the uprisings in Egypt and Syria, to NATO's action in Libya, the natural disasters in the southern United States and devastation along the Mississippi River, the leaks of WikiLeaks, and US relations with Pakistan in the aftermath of Osama bin Laden's death. Now more than ever, we are reminded of the importance of diplomacy.
Drawing lessons from these events around the world, it is essential that we are teaching our young people to communicate more effectively and commit to building bridges among different populations. An ever-evolving world demands the development of tomorrow's leaders today!
Diplomacy is about building sustainable working relationships. It is a creative and innovative process that takes thoughtful, informed dialogue and effort. Last year around this time, 20 culturally and socio-economically diverse teenagers took part in the first I Want to be an Ambassador! camp. After a week of intensive, innovative and inspiring workshops, these young people gave us the hopeful indication that our region is poised for an even more prosperous, vibrant and culturally enriched home to its citizens.
I hope this issue of Lumos! inspires in you some new way to think about current events and how we are affected by not only what happens in our backyards but also by events around the world. I invite you to learn more about our exciting summer camp I Want to be an Ambassador! and what makes it such a unique and truly useful experience for any teenager who wants to make a difference…

What's Next
Recap of the summer 2011 I Want to be an Ambassador! camp.