THE LATEST NEWS FROM THE LAWYERS' COMMITTEE
Registration for 2011 National Cultural Heritage Law Moot Court Competition Closes on 12 November 2010
The second annual National Cultural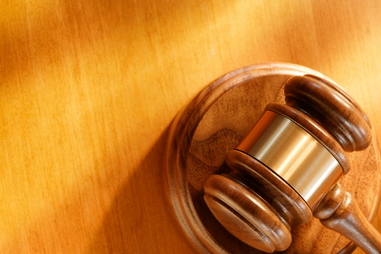 Heritage Law Moot Court Competition — sponsored by LCCHP and DePaul University College of Law — will be held on 25-26 February 2011 at the Everett McKinley Dirksen U.S. Courthouse in Chicago, Illinois. This is a fantastic opportunity for law students to gain experience in the field of cultural heritage law. Judges for the final round will include members of the U.S. Court of Appeals for the 7th Circuit. This year's competition problem addresses the recovery of stolen art works and the Immunity from Seizure Act.

Registration for the competition closes on 12 November 2010.
For more information, visit the official website.
2011 Student Writing Competition
LCCHP is pleased to announce its 2011 Student Writing Competition in Cultural Heritage Law. The deadline for 2011 submissions is 10 June 2011. The first place winner will receive a prize of $1000, while the second place winner will receive $500. The winning papers may also be offered publication.

For more information, visit the official website.

LCCHP Congratulates the Winners of the 2010 SAFE Beacon Awards

LCCHP congratulates Robert E. Goldman, David Hall, James E. McAndrew, and Robert K. Wittman for receiving the 2010 Beacon Awards. The Beacon Awards — presented by the nonprofit organization Saving Antiquities for Everyone (SAFE) — recognize outstanding achievement in raising public awareness about our endangered cultural heritage and the devastating consequences of the illicit antiquities trade. They will be awarded at a ceremony and reception on 29 October 2010 in New York City. To register for this event, visit the official website.

Fall Conference Examines International Application of the U.S. National Historic Preservation Act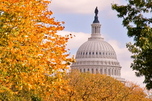 LCCHP
,
US/ICOMOS
, and the
American Society of International Law
hosted professionals, students, and interested members of the public at an exciting event examining the international application of the U.S. National Historic Preservation Act. This conference — entitled
International Historic Preservation in Context with the National Historic Preservation Act —
was held on October 14 in Washington DC at the
Carnegie Endowment for International Peace
. It was preceded by LCCHP's Annual Members' Meeting and Reception. For more information on the program, including a full list of speakers, visit the official website
here
.
LCCHP Commends Launch of Nazi-Looted Art Database

The Lawyers' Committee commends the launch of Cultural Plunder by the Einsatzstab Reichsleiter Rosenberg: Database of Art Objects at the Jeu de Paume, which contains records and photographs of more than 20,000 art objects that were looted by the Nazis in France and Belgium during World War II. At least half of these objects have not been restituted to their original owners. This new database — searchable by item, artist, owner, and whether items have been returned — should be consulted by museums, art dealers, and auction houses to determine whether they hold any Nazi-looted art, and by families seeking long-lost valuable heirlooms.

This database is a project of the Conference on Jewish Material Claims Against Germany (Claims Conference) with technical support provided by the United States Holocaust Memorial Museum.