THE LATEST NEWS FROM THE LAWYERS' COMMITTEE


7 Other Institutions Join LCCHP's Call to Preserve the Temple of Preah Vihear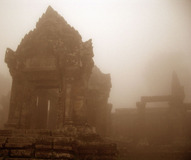 On February 22, LCCHP released an
appeal
drawing attention to the escalating conflict between the Southeast Asian nations of Cambodia and Thailand over the ancient temple of Preah Vihear:

We commend Cambodia and Thailand for agreeing to a ceasefire on 7 February 2011 and trust that they will continue to honor it. We also urge both nations to fulfill their obligations as States Parties to the 1954 Hague Convention for the Protection of Cultural Property in the Event of Armed Conflict, as well as the 1972 Convention Concerning the Protection of the World Cultural and Natural Heritage. Lastly, we petition the World Heritage Committee to place Preah Vihear on its List of World Heritage in Danger and call on UNESCO to fully investigate the damage that the recent conflict has inflicted on the site.
7 other institutions have now joined this statement, including
Heritage Watch
,
Saving Antiquities for Everyone (SAFE)
, and the
U.S. Committee of the Blue Shield
.
For the complete list of signatories, a full text of the statement, and the latest updates on the situation, visit our
Preah Vihear
page or join our Cause on Facebook.
To support our advocacy efforts,
make a tax deductible donation
.
Summer Programs in Cultural Heritage Law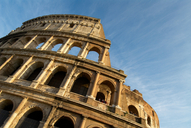 Law students - and graduate students in other disciplines,
such as art, art history, and archaeology
- now have two opportunities to study cultural heritage law this summer in Italy while earning credits at their home institution.
Tulane Law School
and
Villanova University School of Law
are both offering ABA-approved study abroad programs with courses in art, cultural heritage, and international law. Tulane's program will be held in Siena from June 5 to June 24 while Villanova's will be held in Rome from June 27 to August 5.
To learn more, visit LCCHP's
website
on summer programs.
ABA Shares Its Art & Cultural Heritage Law Newsletter with LCCHP
The
Art and Cultural Heritage Law Committee
of the
American Bar Association (ABA)
is generously sharing its Art and Cultural Heritage Law Newsletter with members of the Lawyers' Committee. The latest issue contains a summary of last year's
National Cultural Heritage Law Moot Court Competition
, which was sponsored by the Lawyers' Committee and DePaul University College of Law.
It also includes articles on underwater cultural heritage, art law in Abu Dhabi, and the Getty Museum's "Victorious Youth."

Access the Newsletter (Members Only)

Join the Lawyers' Committee


INTERNSHIP AND JOB OPPORTUNITIES
Postdoctoral Position in Natural and Cultural Heritage, Stanford University

The Stanford Archaeology Center announces a postdoctoral position in global heritage that specifically connects natural and cultural patrimony and conservation. The main focus of the fellowship will be to work with Stanford Faculty at the Woods Institute for the Environment and the Stanford Archaeology Center, to create synergies between faculty and students and to link field projects. The application receipt deadline is April 15, 2011. The position will begin in September, 2011. For more information, click
here
.