September 2017
Next Meeting is Tuesday, September 19

Please join us at our next meeting on Tuesday, September 19 at 7:00 PM
at Bartram Academy, located at 164 Everest Lane, right off Racetrack Road.
Friends and visitors are welcome!
St. Johns CARES Kids Committee Meeting, September 28
Did you know we have a St. Johns CARES Kids Committee and we are looking for volunteers? Our next meeting is Thursday, September 28 at 11:30 AM at PsychEd Connections in Nocatee, located at 260 Town Plaza Avenue, Suite 230. Feel free to join and bring a friend!
---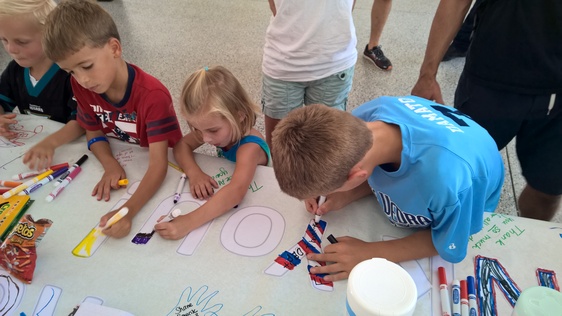 9/11 Never Forget First Responders Event, September 10
Our annual 9/11 Never Forget event will take place on Sunday, September 10 from 1 - 3 PM at Nocatee Fire Station #18. We will make a banner onsite, thank first responders personally, and deliver food for the various shifts.
We need v
olunteers to donate and bring food for all shifts.
Please visit the event's
SignUp Genius page
for more information and to sign up.
---
Meet & Greet with St. Johns CARES : Two events to choose

Come learn more about what we do at an informal Meet & Greet with St. Johns CARES and St. Johns CARES Kids! You can find out how we support our County's nonprofits, partner with local business owners, provide service hour/volunteer opportunities, and how you can participate in whatever way is best for you! If you are curious for yourself or your business, want to get your family plugged into giving back, or have a group you'd like to get involved, this is a great chance to check us out on a casual Sunday afternoon.
Dates & Locations
Sunday, Sept. 10 from 2-4 PM
Plantation Park, Julington Creek Plantation
875 Davis Pond Blvd.
Sunday, Sept. 24 from 2-4 PM
Primrose School, Nocatee
785 Crosswater Parkway
We hope you will join us and feel free to bring a friend or neighbor!
---

GTM Reserve Estuary Fest, September 23
September is all about celebrating our GTM Reserve and we'll be celebrating National Estuaries Week with a fantastic festival on September 23rd from 10 AM to 2 PM at the Environmental Education Center. Estuary Fest is a fun, family-friendly, FREE event with art, music, food, and lots of games and activities for kids of all ages to learn about our oceans, rivers, and estuaries. If you'd like to be a vendor or a sponsor, please call (904) 823-4526.
---
2017 Fruit Cove Pub Crawl, October 21

Get your friends rounded up now! The Rotary Club of Bartram Trail and St. Johns CARES are partnering for one of the most anticipated annual events in northern St. Johns County! Starting at 3:15, the crawl makes its way around Bartram Walk (corner of SR 13 and Race Track Rd.) ending with prizes and raffles.
Tickets available are advance-purchase only and $35 per person. Proceeds benefit Rotary and St. Johns CARES charities. Get yours now because when they're gone, they're gone! Include your mailing address with PayPal and your tickets will be mailed. Cash or questions? Email contact@stjohnscares.org.
---
2017 Annual Food Drive, November 4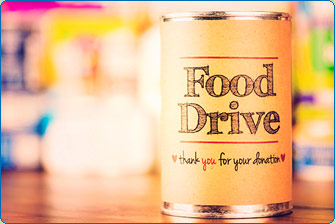 Beginning October 30th, bags will be placed on mailboxes in neighborhoods along 210W, Julington Creek Plantation and SR 13N. the donations will be picked up on November 4th at 10:00 am.
Volunteers are needed to organize bags prior to distribution, put out bags, collect donations and sort and pack food. There are many volunteer/service hour opportunities!
SignUp Genius page
for more information and to sign up. SignUp is updated as the event grows closer.
---

Second Annual Turkey Trot, November 22 & 23
The 2016 inaugural event started a new local Thanksgiving day tradition with over 400 runners, 20 decorated golf carts, and even more spectators cheering on race and parade participants. The 2017 event is sure to be even bigger and better and
will take place at Nocatee Town Plaza Office Park at 460 Town Plaza Avenue.
We need volunteers at packet pickup on November 22. And if you're not running Thanksgiving morning, then come volunteer!
The race needs people for registration, directional signage, water handout, vendor assistance, parade marshal, food station, and the always-fun job of medal handout. Please sign up to volunteer at the event's Volunteer Signup Genius page.
---
Giving Tree Volunteer Needs Are Updated Regularly

Visit The
Giving Tree
Sign Up Genius page for a variety of current opportunities. This is a great chance for teens needing service hours. Sign up early and keep checking back for new opportunities!
---
Calendar Manager Needed for Armstrong/Hastings Dinner Program
There is a need for a calendar manager for Armstrong/Hastings community dinner calendar. It's a great, easy job to do from home and entails flyer updates and distribution and volunteer contact, but not attending the on-site dinners. If you are interested, please email contact@stjohnscares.org.
---
St. Francis House Chef's Nite Out : A Yummy Success