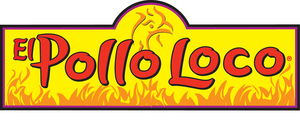 El Pollo Loco is reaching out to you to find out what you like! Please respond to our short survey by clicking on the link below and you will receive a $5 gift voucher good toward any menu item at El Pollo Loco.

El Pollo Loco desea saber qué es lo que le gusta. Por favor conteste nuestra pequeña encuesta haciendo clic en el enlace de abajo y recibirá un vale de $5 para cualquier platillo de el menú de El Pollo Loco. Esta encuesta está disponible en inglés y español. Por favor haga clic en el enlace de abajo para elegir el idioma de su preferencia.



The survey is available in English and Spanish, so click on the link below that best suits your preference:


ENGLISH / INGLÉS: http://www.zoomerang.com/Survey/WEB22CK76FLBTU/

SPANISH / ESPAÑOL: http://www.zoomerang.com/Survey/WEB22CK76JLBVN/


Thank you for your time.

Gracias.


Please note, your email information will only be used for this limited purpose. El Pollo Loco does not sell or trade information of this nature. If you do not wish to receive further invitations to participate El Pollo Loco surveys, please click on the following link OPT1079@Options-MRC.com and type REMOVE. It may take up to 7 days to process your request. If you do receive further invitations or reminders during that period, please disregard.

Por favor tome nota, la información de su correo electrónico sólo será usada para este propósito limitado. El Pollo Loco no vende o comparte este tipo de información. Si ya no desea recibir más invitaciones para participar en las encuestas de El Pollo Loco, por favor haga clic en el siguiente enlace OPT1079@Options-MRC.com y escriba la palabra "REMOVE". Puede tomar hasta 7 días para procesar su solicitud. Si recibe más invitaciones o recordatorios durante ese periodo, por favor ignórelos.





---
---
El Pollo Loco, Inc.
3535 Harbor Blvd.
Suite 100
Costa Mesa, California 92626
US


Read the VerticalResponse marketing policy.