Session Proposal Season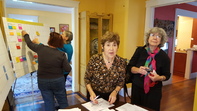 There's lots going on. Charlottesville? Back to School? Family Changes? New skill?
Why not talk about it in a session on Sunday, Dec. 3??
Just two easy steps:
Register for LimmudBoston, a whole day of Jewish learning;
Find the Session Proposal link in your registration confirmation.
At Limmud conferences throughout the world, everyone comes as a learner, and anyone may propose a session. Let's keep our Program Team busy!
Session Proposals

Volunticipation
Lots of ways to help create LimmudBoston! Program Team (next meeting on August 30) / Setup / Session Proposals / Outreach / Presenter Care
Everyone has something to offer. Everything helps!
Volunteer
Next Program Team Meeting: Weds, Aug. 30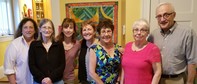 Make LimmudBoston happen. Join a planning team today! Light refreshments and program outreach talk. We need you!
Program Team RSVP for August 30

Join the Advisory Team Meeting: Sun., Sept 17 at Hebrew College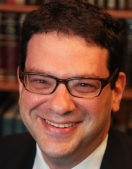 LimmudBoston 2013 presenter, Shai Held, will be speaking about his new book, The Heart of Torah,' on Sunday, Sept. 17 at Hebrew College. Come beforehand to enjoy some nosh, networking, and conference updates before the talk. Book sale and signing after.
RSVP for Advisory Team
Presenter Spotlight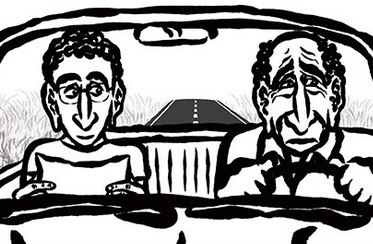 Thanks to the Covenant Foundation, we will have cartoonist and teacher,
Hanan Harchol
at this year's conference. Hanan's creations address psychological, sociological, and ethical themes through narrative animation.
HananHarchol.com