LimmudBoston 2016 - Sunday, Dec. 4 - Register Now! Last year's rates will be held until Rosh HaShanah

Program Team Meeting: Monday, Sept. 19 6:30PM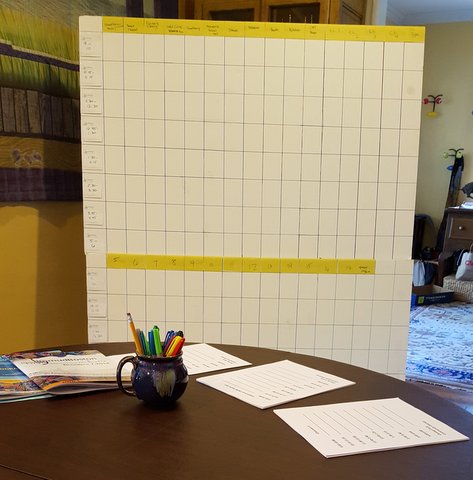 Some aMAZing programs have been submitted, so far. Come take a look and help us decide. What more is needed? Who ya gonna call? The Program Team meets this Monday night at Temple Reyim. RSVP to join the Program Team.
RSVP to Attend Sept. 19 Program Team Meeting

---
Wherever you are on your Jewish journey, LimmudBoston will take you one step further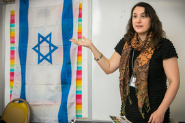 Throughout the world Limmud attendees, including presenters, come to learn. All attendees are welcome to propose a session to the Program Team. Tell a story! Lead a discussion! Share a passion!
To propose a session, register for the conference, then click on the link that comes in your registration confirmation. Session proposals are due by September. 30.
---
Learn! Laugh! Sing! Share! Meet! Greet!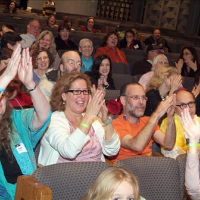 The LimmudBoston 2016 conference celebration of lifelong Jewish culture has something for everyone, young to young-at-heart; beginner to scholar. This year's event will be at Temple Reyim, in Newton, MA, with some sessions taking place across the parking lot at Mayyim Hayyim Living Waters Mikveh. After Oct. 2nd, regular adult registration will rise from $36 to $54.
Take advantage of last year's rate

---
LimmudBoston Runs on Volunteer Power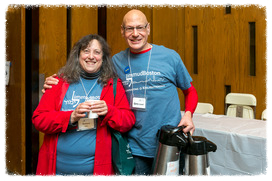 Lend a hand! Lend your time! We can't do it without you! Whether Food Team or Program, Music planning or Site Set-up, there is something for everyone, and something for everyone to do.
Volunteer Here

---
Friends, Advertisers, Exhibitors


There are many ways to help support LimmudBoston:
---
Attention Synagogue Educators & Program Chairs!

LimmudBoston 2016 has options for all learners, from young children to sages. Include LimmudBoston in your Fall Adult & Family listings and watch for sparks and magic! Plan an outing to LimmudBoston on Sunday, December 4, 2016. Write
info@LimmudBoston.org
for group rates.
---
LimmudBoston Co-sponsors: "Turning & Returning - Teshuvah & Justice: An Evening with Rabbi Dr. Shmuly Yanklowitz" Wednesday, Sep 28, 2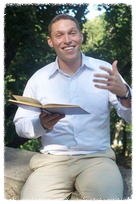 During this month of reflection and repentance, we zoom inward to the soul and also outwards to all of existence. What might a new year of living as a passionate Jew and active global citizen look like? Rabbi Dr. Shmuly Yanklowitz, Dean of the Valley Beit Midrash in Scottsdale, AZ is a social justice activist, educator, and author who has written seven books on Jewish spirituality, social justice, and ethics.
With Support from the Rita J. and Stanley H. Kaplan Family Foundation Co-sponsored by Hebrew College and LimmudBoston
---