May 11, 2018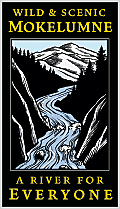 Support the effort to protect and preserve the Mokelumne River:
Have you signed our endorsement list?
Go online!
The Mokelumne needs your voice in Jackson Monday afternoon

Amador County Board of Supervisors to discuss Wild and Scenic designation on May 14 at 2 pm
Dear Carol:

We need you to speak up for protecting the river you love!

On Monday, May 14 at 2 pm, the Amador County Board of Supervisors will hold a special meeting to discuss whether to support the state's recommendations to include 37 miles of the Mokelumne in the California Wild and Scenic River system and legislation needed to implement the recommendations. The meeting will be at the County Administrative Center at 810 Court St in Jackson.

Please come and and speak up in favor of protecting the Mokelumne, especially if you live in Amador County or own a business or home here.

Wild and Scenic opponents are increasingly active as we get closer to securing permanent protection for the river. The supervisors need to hear from you, too!

Amador County's water agencies (Amador Water Agency, Jackson Valley Irrigation District) have voted to support the state's recommendation and pursue legislation. We hope the supervisors will do likewise, but they need to know their constituents care about this issue.

If you can attend the meeting, please send us an e-mail to let us know. If you can't attend, please send the supervisors an e-mail urging them to support the water agencies' position on Mokelumne Wild and Scenic designation or call your county supervisor at 209-223-6470.

Together, we can Save the Moke for Good!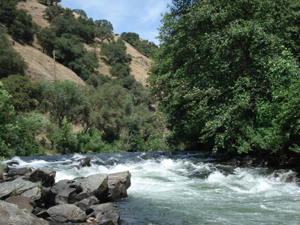 Raft trips coming on June 3 and June 10

Thanks to the generous folks at O.A.R.S. of Angels Camp, we'll be running benefit raft trips on the Mokelumne Electra-Middle Bar run on two Sundays in June -- June 3 and June 10. Advance reservations are required. Cost is $75 per person. All proceeds benefit the Foothill Conservancy and keep us working to protect and restore the Mokelumne River.

See more and reserve your spot on the Conservancy website.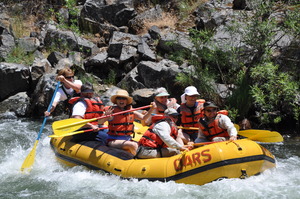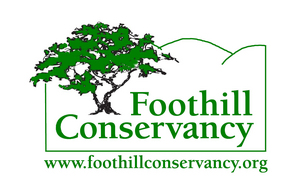 Foothill Conservancy
35 Court Street, Suite 1
Jackson CA 95642
e-mail us

209-223-3508