Foothill Conservancy Action Alert
Forward this message to a friend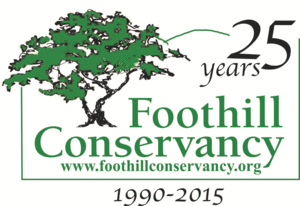 Please attend this critical public hearing Tuesday night in Jackson!
Help keep Amador County a beautiful place to live, work, and retire
Amador County Planning Commission Meeting
Tuesday, July 19, 7 pm
Amador County Administration Center
810 Court St, Jackson

On Tuesday, June 19, at 7 pm, the Amador County Planning Commission will review and discuss the final environmental impact report for the county general plan update and the plan itself. We need you to attend the meeting and speak up. As written, the plan is a disaster in the making for all we love about Amador County. The commissioners need to hear from you.

If you cannot attend, please send an e-mail to the Planning Commission no later than 9 am on Tuesday. Be sure to cc us, too: carolyn@foothillconservancy.org

Whether you come to the meeting or send an e-mail, please tell the Planning Commission the following:
The final EIR is not adequate and cannot be approved on Tuesday. The EIR fails to address many of the important issues and questions raised by citizens, organizations and public agencies. It rejects feasible mitigation measures other counties have put in place to protect air quality, water quality, agriculture and working landscapes, wildlife habitat and more. It rejects the environmentally superior alternative as infeasible without a detailed explanation. And its last Appendix wasn't available for review until just a few days ago.

Please fix the plan. We need to get this right. The general plan is the county's constitution and sets the stage for growth, conservation, investment, infrastructure and economic development for decades to come.

The general plan should protect what we love about Amador County. The draft general plan has way too many significant environmental impacts (more than 25). We can have a prosperous future without destroying our county's scenic beauty, air quality, fire safety, cultural and historical resources, rivers, and working agricultural lands. But that's exactly what the plan does: It sacrifices all that we love about this county on the altar of growth and development.

The general plan should be clear for landowners and developers. Everyone needs to know up front what they can and can't do with their land. The plan is weak, too vague and leaves too many questions for landowners. To attract investment, the county needs to be clear about what kinds of development it will and won't support, and include clear, specific performance measures.

The general plan should be a real plan, with implementation measures. The plan needs to have clear objectives and real implementation measures that include what action will be taken, who will do it, how they will do it, and by when it will be completed. Otherwise, it's not a plan at all. The implementation measures should be in the general plan, not a separate document. The plan will have the force and effect of law.

The general plan needs to address current local planning issues. The plan doesn't lay the groundwork for addressing the proliferation of wine tasting rooms and events in rural areas without adequate infrastructure or services. It doesn't deal with the plague of community-altering formula retail stores like Dollar General. It's approach to fire safety is far too weak and will put people and property at risk. And it doesn't lay the groundwork for adoption of commercial design standards. The Planning Commission should hold workshops on all of these issues so that local people can let the County know what they want.

Take the time to do this right. The general plan process has been going on for 10 years. For three years, little to no work was done on the plan. We should take the time to fix the plan, or we could lose what we love about Amador County while failing to attract investment needed for our county's future.
We hope to see you Tuesday night! If you have questions or concerns, contact Cecily Smith at 209-223-3508 or send her an e-mail.

For more background about the plan and links to our comments on the EIR, see our website.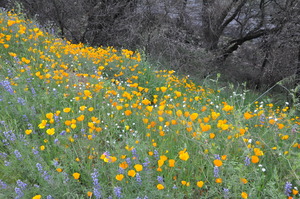 Foothill Conservancy
35 Court St, Ste 1
Jackson, CA 95642
209-223-3508
www.foothillconservancy.org

Click to view this email in a browser
---
---
Foothill Conservancy
35 Court St, Ste 1
Jackson
CA, California 95642
US


Read the VerticalResponse marketing policy.