From November 15 – 17, 2010, the Seven Cities of Alberta are hosting The Road Home conference on homelessness in Edmonton. The event will include panel discussions on subjects such as housing first, research and policy, targeting specific populations, and new, innovative projects. The conference will also include youth-specific workshops including a panel discussion of recent research into youth homelessness and its causes, as well as e-housing programs for youth.

According to the The Road Home website, the conference also includes a half-day national forum on homelessness. Organizations including the Canadian Housing and Renewal Association (CHRA), the Wellesley Institute, and the Canadian Chamber of Commerce – have stressed the need for a national housing plan.

Housing advocates are eager to discuss a national housing strategy buoyed by the continuing success of Bill C-304 - draft legislation to create a national housing plan for Canada. Third reading started in October and three of the four federal political parties in the Commons have pledged their support.

Vancouver East MP Libby Davies, sponsor of the bill, says the legislation calls on the federal government, in partnership with the provinces, the territories, First Nations, municipalities and stakeholders, to develop a strategy that could result in a "real plan" with objectives, targets, outcomes, and deliverables.

The Bloc supported Bill C-304 at first and second reading, but had threatened to withdraw its support in third reading unless there was recognition of Quebec. Bloc MPs have agreed to support the amended legislation which recognizes Quebec's right to its own institutions.

The bill continues third reading debate and is expected to be referred back to committee for an amendment to secure Bloc support. Once the bill passes third reading, it will move to the Senate for consideration, said the Wellesley Institute's Michael Shapcott. Earlier this summer, the Senate unanimously adopted the In From the Margins report from Senator Art Eggleton that calls for a national housing plan which is a positive step.
Interested participants to The Road Home conference will be sent a survey about a week before the event to help frame the discussion on the 17th. The session that day will feature an introduction to some of the work happening across the country, followed by discussion around the key questions identified, then a summary and discussion around next steps.
Ottawa Youth Services Bureau
Supporting Youth in Making Positive Lifestyle Decisions
In this fifth year of Eva's Initiatives Award for Innovation, three winners and four finalists were recognized for their exceptional work with homeless youth. The last of the finalists is The Youth Services Bureau Ottawa – Community Services Housing Continuum. The program annually serves over 1,200 homeless youth or at risk of becoming homeless through outreach, shelters, transitional housing and apartment living.
The Youth Services Bureau of Ottawa serves youth aged 12 - 21 focusing on individuals with difficulties affecting their physical and/or emotional well-being and development. They support youth in making "positive health and lifestyle decisions."
Established three years ago, the purpose of the Housing Continuum is to offer comprehensive service support to homeless or at-risk Ottawa youth in all life areas. The model of service integrates five lead program components that allow for different stages of housing while supporting youth to overcome multiple barriers and build their capacity for success. Program components include:
• Downtown Services and Drop-in – open every day; includes multiple services
• Evelyn Horne Emergency and Transition Program for Young Women
• Young Men's Emergency and Transitional Program – both programs open 24/7
• Long term Housing Program – 65 housing units
• Youth Engagement Program – youth take on leadership roles providing advice
At-risk youth move to different levels of supportive housing based on their identified needs. The Housing Continuum is geared to eliminate a multitude of barriers that street-involved youth face in obtaining and maintaining housing. "Our focus is to encourage young people to work on goals they have identified for themselves and to guide them," said Dan Sabourin, Director of Community Services. "We are a woman positive, gay/bisexual/transgender positive and culturally sensitive environment that provides a safe place for all youth."

Many youth identify the need for support to resolve complex issues, such as issues related to parenthood, sexual orientation, drug use, criminal behaviour and violence, prostitution and street life because their options are limited. They often struggle with low self-esteem and self-blame, and a history of family instability, conflict and abuse. These young people are vulnerable to exploitation, and they are often distrustful of systems which are imposed on them, Sabourin said.
"We are committed to creating a safe, non-judgemental environment in which young people, when they express themselves, are recognized and valued as individuals. We believe that a key element of our work is to broaden the range of choices for young people. We do so by providing current, accurate information about the options available to young people regarding their basic needs and lifestyle choices."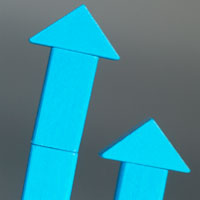 More Choices for Youth in NL

At-risk youth in St. John's, NL now have access to a new supportive housing facility. Through the Homelessness Partnering Strategy, the Government of Canada provided $595,000 in funding to Choices for Youth to help purchase and renovate the Lilly Building, a three-storey facility. The work included transforming the top two floors into 14 supportive housing units for youth between the ages of 16 and 25, as well as renovating the bottom floor to create office and program administration space for the facility's staff. The building was part of a skills training and employment program where the youth were trained and completed the renovations themselves.

Niagara Releases New Report on Youth Homelessness
A new report, Sofas, Shelters and Strangers: A Report on Youth Homelessness in Niagara, has been released by Niagara Region Community Services. The report identifies eight recommendations to improve access to services for homeless and at risk youth.

Corporate Canada Continues to Invest in Solutions to Youth Homelessness
In addition to Intact Financial Corporation recently joining Raising the Roof's Youthworks initiative as Lead Partner, two more Canadian corporations have decided to make a significant investment in long-term solutions to the crisis of youth homelessness in Canada.
The Home Depot Canada Foundation has made a $100,000 commitment over two years to Raising the Roof, to support the development of skills training and employment programs for at-risk youth as a Youthworks Major Partner. As the charitable arm of The Home Depot Canada, the Foundation is dedicated to using its skills, knowledge and resources to develop sustainable homes and communities for Canadians.
In addition, Youthworks will continue to enjoy the generous support of Major Partner Direct Energy. As a Lead and founding Partner in the first phase of Youthworks, and a key supporter of many Raising the Roof programs over the past seven years with corporate and employee donations totalling more than $2 million, Direct Energy has shown a deep and abiding commitment to addressing the issue of homelessness.