Friends of the G21 region,
e-News provides you with a sense of the important issues, activities and proposed projects within the G21 region.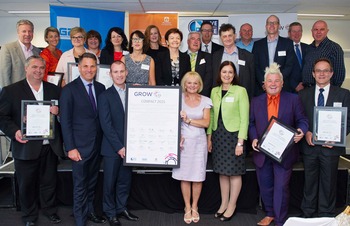 Getting social value for money
Key organisations sign up to GROW Compact

An ambitious initiative that is tackling disadvantage in the G21 region celebrated a key milestone today, bringing together philanthropic, business, government and community organisations to sign a Compact recognising that 'addressing disadvantage is everybody's business'.

G21 Region Opportunities for Work (GROW) is based on significant international evidence that the best way to reduce areas of persistent disadvantage in a community is to reduce unemployment rates in those areas.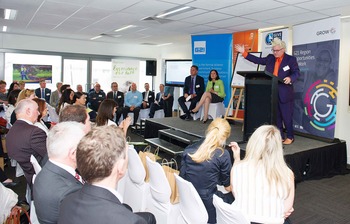 By signing this agreement, each organisation has committed to integrate the GROW philosophy; that a prosperous community cares for the well-being of all its members; into their own company's values. This will help stimulate inclusive job growth and increase local investment to maximise economic and social outcomes in targeted areas across the G21 region.

In his welcoming address, G21 Chair and Greater Geelong Mayor, Cr Darryn Lyons commended the 20 regional organisations for embracing the GROW vision and rising to the challenge that has been issued, by committing to embed opportunities that address disadvantage in their organisational operations.

Inaugural Compact Signatories
Avalon Airport
Baptcare
Barwon Water
Barwon Health
Bendigo Bank
Brand Bureau
City of Greater Geelong
Colac Otway Shire
Costa Property Group
Deakin University
Fagg's Mitre 10
G21 – Geelong Region Alliance
Gforce Employment Solutions
Give Where You Live
GMHBA Health Insurance
Life. Be in it.
The Gordon
Karingal
St Laurence Community Services
Viva Energy
The Signing of the Compact was overseen by Member for Corio, Richard Marles MP together with Member for Corangamite, Sarah Henderson MP. Importantly, both endorse the GROW project and recognise that place-based disadvantage has implications for the economic prosperity and wellbeing of the whole region.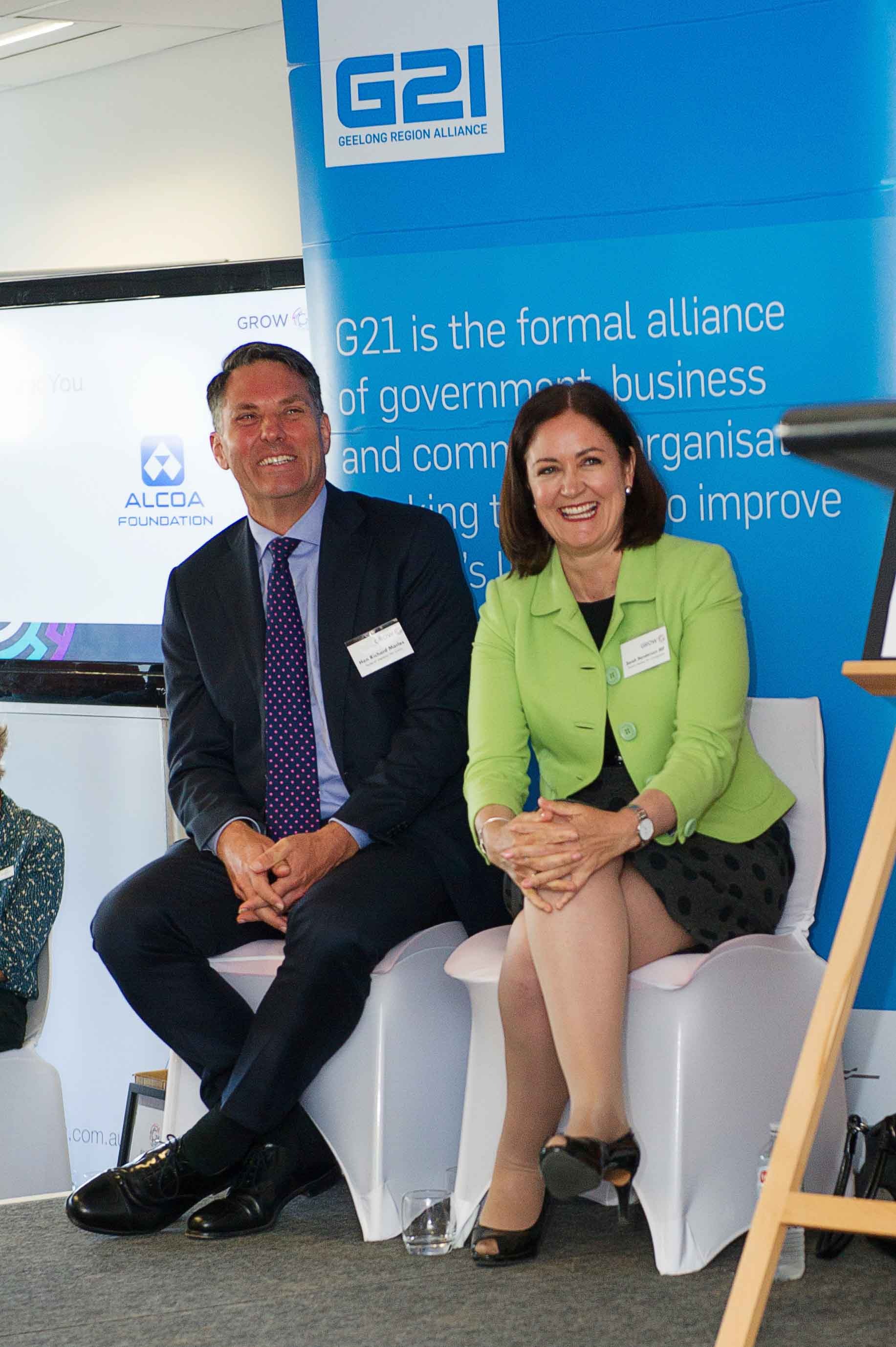 GROW is about bringing along those people who are most disadvantaged as the region grows and prospers. It is in nobody's interests to have sections of the community left behind. We welcome other organisations in the G21 region to make the same commitment.

GROW isn't asking businesses to employ people they wouldn't normally employ, or purchase goods they wouldn't normally purchase. It's about organisations identifying what adjustments they can make to their buying practices, or their employment processes, to create change. What could be a small change to them could be of immeasurable value to the community.

The 10-year strategy will benefit and strengthen the social and economic fabric across the entire G21 region by creating new job opportunities focused on areas within the region which have the highest levels of joblessness and persistent disadvantage. Colac, Corio/Norlane and Whittington are the initial focus; and in future years, GROW will expand to take in other areas within the region.

The first step in this long journey is to use the existing economic lever of procurement. GROW i
s supporting organisations in the G21 region to understand the value of choosing local suppliers, products and services, helping create new jobs which can potentially employ people from target areas.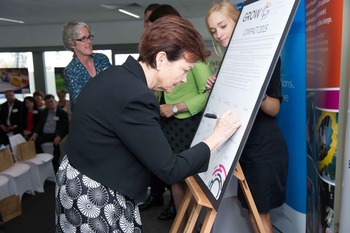 In the G21 region there is over $18.2 billion spent annually on goods and services, both public and private sector. It is estimated that there will be $1.2 billion of major infrastructure projects in the region over the next few years, creating around 4,500 jobs.

Achieving the most efficient use of, and benefit from, the substantial existing regional procurement spending choices is therefore imperative to the success of the GROW formula. Money that is already invested into this region, needs to stay in this region and deliver social outcomes.

The GROW initiative will also work to ensure job seekers from the target areas have access to support, training and the services necessary to become suitable candidates for jobs.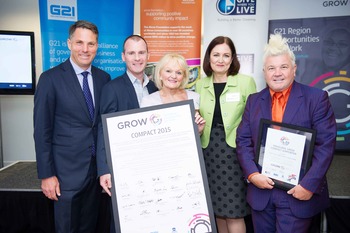 At the same time, GROW will work with employers in and
around targeted areas to ensure they are matched with suitable candidates for their jobs.
GROW is a joint initiative of Give Where You Live Foundation and G21 – Geelong Region Allianc
e and uses a Collective Impact approach.
Give Where You Live Community Foundation has provided initial funding of $2 million over 10 years to establish GROW, with the expectation that additional government, business and philanthropic funding will be committed as the project develops. G21 has provided $30,000, plus an ongoing in-kind contribution.

The state government provided $100,000 to develop the GROW Strategic Plan document. The Alcoa Foundation has also provided $300,000 towards GROW.

The GROW Compact is only the first step to changing attitudes in the G21 region. Other steps to incorporate the GROW project across the G21 region can be found on the GROW website: www.grow.g21.com.au

Photos of the event are here.
The Power of Strategy and Influence: Leadership in Volunteering

The Power of Strategy and Influence: Leadership in Volunteering Forum is designed to help drive transition within organisations from volunteer management to volunteer leadership, by empowering CEOs and Executives to recognise the value of volunteer programs.

Participants will learn how to communicate at an executive level, how to elevate the profile of volunteering and tips on how to make significant change to the way your volunteer program operates.

The workshop is on Thursday, 3 December 2015 from 9:00am – 2:30pm in the Deakin Cats Community Centre (Simonds Stadium, Geelong).

Click here for a full agenda and ticket information.

This Forum is a partnership between the G21 Health and Wellbeing Pillar, Barwon Health, City of Greater Geelong and Volunteering Geelong.
Membership of G21 is open to eligible businesses, organisations and government bodies associated with the G21 region. Details about eligibility for membership, annual fees and an application form may be viewed by clicking here.