Friends of the G21 region,

eNews provides you with a sense of the important issues, activities and proposed projects within the G21 region.
Major announcements highlight dynamic G21 region
Announcements during the past week on establishment of a world-leading sports technology precinct, a global IT innovation centre and major redevelopment of Geelong harbour have powerfully illustrated G21 region attributes.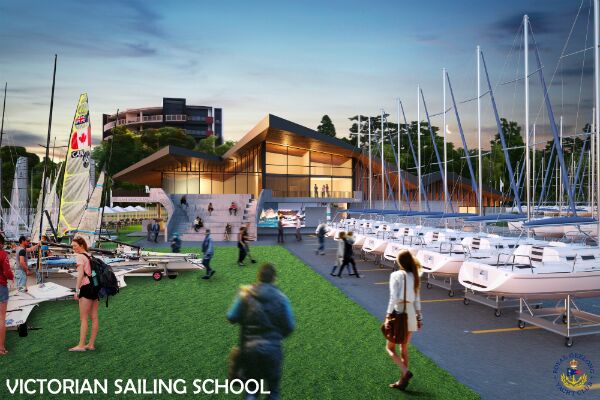 Together the developments bring prospect of investment stretching to several hundreds of millions of dollars, creation of well in excess of 1000 new jobs and powerful elevation of the region's dynamic profile.

The announcements:
A $350m plan to transform 240ha of land at Modewarre into the Cape Otway Road Australia (CORA) sport, leisure and tourism community, predicted to set a new global benchmark for sport and wellbeing. The site would cater for nine of Australia's 10 most popular sports with elite facilities, a sports science hub and wave pool, and include five-star accommodation, retail village and a tourism precinct all less than 30 kilometres from the Great Ocean Road.

A green light for the $13.5 million upgrading of Geelong Waterfront Safe Harbour precinct, incorporating Royal Geelong Yacht Club and the Victorian Sailing School. A $3.5 million State Government allocation from the School Building Authority, to directly fund redevelopment of the sailing school, enabled the project to move ahead.

Melbourne-founded tech giant LiveTiles will establish its global regional headquarters and innovation centre in Geelong, turbo-charging the city's IT sector and bringing 500 new jobs. LiveTiles has offices from New York to London, Zurich and Hobart and the regional headquarters are to provide service and technical support for thousands of customers around the world, including PepsiCo and the US Department of Defence.
G21-Geelong Region Alliance welcomes each of the projects as prospective economic drivers and examples of the region's diversity, attractions and strengths.

The Alliance has lobbied strongly for the Geelong Waterfront Safe Harbour Project as a G21 Priority Project across years, highlighting its major events capacity, importance as a training hub and value to the regional visitor economy.

The CORA business case, backed by an international consortium, is expected to go to the State Government within a few weeks. Backers hope to start work in 2018.

Victorian Premier Daniel Andrews and Trade and Investment Minister Philip Dalidakis announced the LiveTiles move and said the State Government had helped land the deal. The government's $60 million LaunchVic start-up fund is helping attract tech companies to Victoria and LiveTiles will benefit from payroll tax reductions.

The organisation is expected to partner with Deakin University, TAFEs and secondary schools to create opportunities for tech graduates and drive research projects. Read more here.
G21 CEOs complete Canberra mission
G21 region municipal CEOs packed six purposeful meetings into one important day briefing high-level Federal Government departmental officials in Canberra.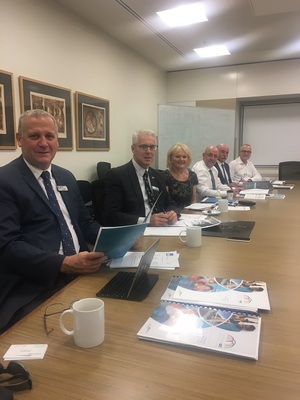 The delegation, on November 20, 2017, focused on issues including a City Deal for Geelong and the Great Ocean Road, Avalon Airport growth, Geelong Convention and Exhibition Centre development, NBN rollout and Apollo Bay Harbour precinct development.

Briefings aimed to ensure that key policy advisers are well informed of the opportunities and challenges facing the region. The delegation received repeated praise for G21's focused, united advocacy on behalf of the region and willingness to seek advice.

The mission followed on from a full G21 board visit to Canberra in March, which included meetings with Prime Minister Malcolm Turnbull, Opposition Leader Bill Shorten and a range of ministers and shadow ministers. Read more here.

Delegation leader G21 CEO Elaine Carbines is pictured with, from left Brett Luxford deputising for Geelong City CEO Kelvin Spiller, Keith Baillie, Surf Coast Shire, Lenny Jenner, Queenscliffe Borough, Rod Nicholls, Golden Plains, and Robert Dobrzynski, Colac Otway Shire.


Achievements, welcomes, tributes at G21 AGM

G21 members and supporters celebrated a year of achievement and welcomed three new board members at the Alliance's annual meeting.

CEO Elaine Carbines reflected on many highlights from the previous 12 months and commended the contributions of many G21 members and their communities.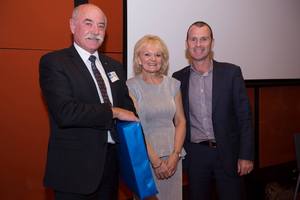 "G21 success is your success," Ms Carbines said.

Damian Armour, CEO of Epworth Geelong, Tracey Slatter, Barwon Water managing director and Brett Winter, GeelongPort CEO filled vacant board posts.

New Surf Coast Mayor David Bell also joined the board and a City of Greater Geelong representative is to be appointed.

Presentations and tributes were made to outgoing board members Peter Dorling, Cr Brian McKiterick, Rod Nicholls, Jason Trethowan, Bernadette Uzelac and Sue Wilkinson, and Health and Wellbeing and Primary Care Partnership director Janice Lane. Read more here.

The latest G21 Report to the Region publication was also distributed, and is now available online here. The Report includes feature stories, a year in review highlighting achievements and events, and details of pillar projects and activities.

Retiring Golden Plains CEO Rod Nicholls is pictured, left, with G21 CEO Elaine Carbines and chair Bill Mithen after a presentation at the AGM.


New mayors at G21 municipalities

Borough of Queenscliffe's Cr Susan Salter has joined a succession of new mayors elected across G21 municipalities.

Her installation follows those of Cr Bruce Harwood at Geelong City, Cr Helena Kirby at Golden Plains Shire, Cr Joe McCracken at Colac Otway Shire and Cr David Bell at Surf Coast Shire.

G21 congratulates and welcomes the new leaders.

The Alliance also welcomes the return of democracy to the City of Greater Geelong with election of a post-administration council comprising Cr Harwood, Deputy Mayor Peter Murrihy, Anthony Aitken, Stephanie Asher, Kylie Grzybek, Eddy Kontelj, Sarah Mansfield, Jim Mason, Pat Murnane, Ron Nelson and Trent Sullivan.


Membership of G21 is open to eligible businesses, organisations and government bodies associated with the G21 region. Details about eligibility for membership, annual fees and an application form may be viewed by clicking here.