Friends of the G21 region,

e-News provides you with a sense of the important issues, activities and proposed projects within the G21 region.
Budget must end school internet fail
FEW issues are as important as the education of our children. That's why it's time for action on poor internet in Geelong and G21 region schools.

For the sake of just $4.7 million the state government is leaving most of the region's secondary schools (both public and private) with sub-standard internet.

In some schools only one full class can get internet access for on-line learning at the one time –– and that's on a good day!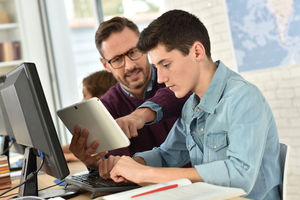 The solution is available, however the state government has failed to heed calls by G21 and the region's education sector over several years to implement workable internet.

The solution is both cost effective and readily available, with the added benefit of creating a region-wide digital hub for school cooperation and learning interaction.

What price our kids' education? Aren't we the Education State? The curriculum calls for e-learning, yet the government is failing to provide adequate internet for that to be practical.

Next month's State Budget must end this sad situation and include $4.7 million to help ensure our children's education meets community expectations.

Recently, the G21 CEO, members of the G21 Education Pillar and the Geelong Secondary Schools and Community Digital Learning Hub working group had a positive meeting with officials at the Department of Education and Training. However, a positive meeting means nothing without State Budget dollars.

Read G21 CEO Elaine Carbines' editorial comment about the issue and the solution by clicking here.

The CSSC Digital Learning Hub is a G21 Priority Project. View project details by clicking here.

Draft Moolap Coastal Strategy Plan

BELLARINE MP Lisa Neville, on behalf of the State Government, recently released the draft Moolap Coastal Strategic Framework Plan.

This marks the third and final round of community engagement in the preparation of a Moolap Plan.


Feedback received will help refine the final high-level plan for this significant parcel of land. The final document will be released in the second half of 2017.

A Summary of Feedback report will also be released.

You can have your say on the draft plan by completing an online survey. You may also wish to attend an open house information session offering walk-through displays and opportunities to ask questions about the draft plan.

To view copies of the draft plan and find details of the consultation process, click here.

Engagement closes on May 31.

Our Place showcased

THE 2017 edition of Our Place magazine was published recently, as an insert in the Geelong Advertiser.


Our Place magazine showcases the wonderful lifestyle and creativity of Geelong and the G21 region. It contains stories of ingenuity, diversity and innovation, told by people from all reaches of the region.

The annual publication is a joint initiative of G21 and the Geelong Advertiser, celebrating and promoting the region.

Copies are available from G21 for use by businesses and organisations for employment campaigns and other promotional opportunities.

Contact G21 on 5227 4000 or G21info@G21.com.au, or visit us at 131 Myers Street, Geelong.

Trek just days away

ONLY days remain until teams set off walking 40 kilometres of our spectacular coastline in one day on the Surf Coast Trek (April 29), raising money for Give Where You Live Foundation and Kids Plus Foundation.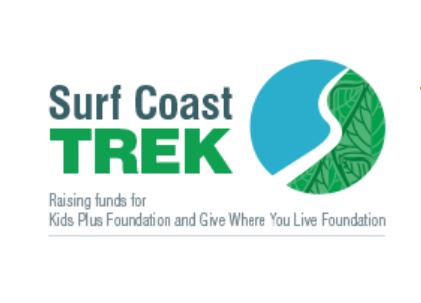 Around 750 people have registered for this year's Trek, from Aireys Inlet to Torquay, pushing out the size of the participant field from last year's inaugural success, where 550 walkers raised more than $300,000.

Although entries have closed for this year's event, you can still pledge your support at www.surfcoasttrek.com.au

G21 again has a team limbering up for the challenge and urges people across the region to support the field trekkers. To support Team G21 click here.

Membership of G21 is open to eligible businesses, organisations and government bodies associated with the G21 region. Details about eligibility for membership, annual fees and an application form may be viewed by clicking here.