Friends of the G21 region,
e-News provides you with a sense of the important issues, activities and proposed projects within the G21 region.
Eclectic forum line-up
A federal election must be held next year, if not before. That's a fact.

Which makes next month's G21 Stakeholder Forum 2015 an ideal chance to begin thinking about what the federal election may mean for our region.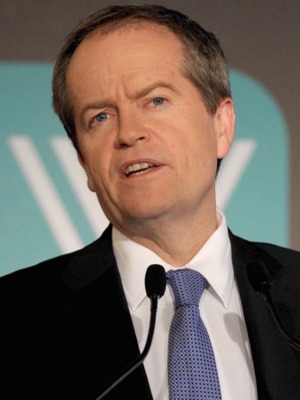 Labor Opposition Leader, Bill Shorten and Australian Greens Leader, Senator Richard Di Natale will both be speaking at the forum.

Whilst Prime Minister Tony Abbott is an apology, there's a standing invitation for a senior federal Coalition Government minister to speak.

Rarely do we have an opportunity to hear at the same forum from both the alternative prime minister and the leader of a party which may well hold the upper house balance of power after the election.

If media polling is to be believed, people are becoming increasingly disenchanted with politicians as they jostle with each other for a cutting 'media grab' on the nightly news.

So the G21 forum is a unique chance to hear face-to-face, in a more considered environment, the visions that at least two of our key leaders have for our region and our nation.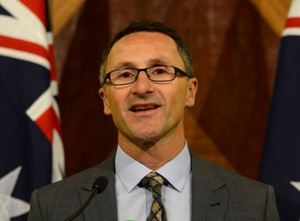 The high-profile Canning bi-election in Western Australia will have been held on the Saturday prior to the G21 forum, potentially setting the scene for discussion about any lessons arising for our region.

As always the G21 forum will present an eclectic line-up of key speakers, including:
ABC Walkley Award winning journalist and TV and radio presenter Virginia Trioli, an astute political observer and current affairs commentator;
WorkSafe CEO Clare Amies, who will soon begin relocating her organisation to its new Geelong home; and
VCAMM (Victorian Centre for Advanced Materials Manufacturing) CEO Brad Dunstan who, with Deakin University, is helping to forge an amazing new high-tech industry in our region.
The forum promises to be a full and informative afternoon. Last year we were booked out. Don't miss your spot this year.

The forum will be held at the RACV Torquay Resort on the afternoon (12noon-5.30pm) of Friday 25 September.

G21 members - $95 Non-members - $150 Tickets include a light luncheon, afternoon tea and post-forum drinks and canapés.

Bookings can be made by clicking here.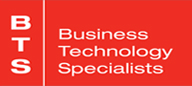 The forum is made possible due to the Platinum Partner sponsorship of BTS (Business Technology Specialists). Support sponsors are Barwon South West Regional Development Australia Committee, TAC (Transport Accident Commission) and EvoLogic.
Senate hearing into reginal capitals

G21 recently appeared before a Senate committee hearing into the future role and contribution of regional capitals to Australia.

G21 Chair Cr Darryn Lyons and CEO Elaine Carbines gave evidence to the Senate Standing Committee on Rural and Regional Affairs and Transport References Committee at a public hearing in Geelong earlier this month.

Also giving evidence from Geelong were Deakin University and the Committee for Geelong.

G21 had previously provided the inquiry with a written submission and had invited the committee to visit Geelong.

G21 argued that, as the economic and social significance of regional capitals grows, there must be careful management by all levels of government.

G21 told the committee that the G21 region had planned well for the future, but nevertheless needed ongoing federal support to implement those plans.

The Geelong Region Plan: a sustainable growth strategy (2007), with support documents such as the G21 Regional Growth Plan and its implementation plan (2013) were blueprints for growth, reaching towards 2050.

G21 emphasised the importance of protecting the region's lifestyle and environment, while accommodating the inevitability of growth - a delicate balance.

G21 Membership

Membership of G21 is open to eligible businesses, organisations and government bodies associated with the G21 Region. Details about eligibility for membership, annual fees and an application form may be viewed by clicking here.