Friends of the G21 region,
e-News provides you with a sense of the important issues, activities and proposed projects within the G21 region.
GROW tackles disadvantage
A bold and ambitious long-term strategy for tackling disadvantage in the G21 region was launched earlier this month — GROW (G21 Region Opportunities for Work).

GROW is based on significant international evidence that the best way to reduce areas of persistent disadvantage in a community is to reduce unemployment rates in those areas.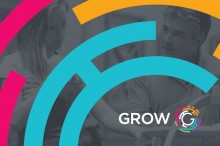 GROW will therefore bring together philanthropic, business, government and community organisations across the G21 region with that single objective — creating job opportunities specifically benefiting the most disadvantaged in our community.

It's a long-term strategy that will benefit and strengthen the social and economic fabric of the entire G21 region over coming years. The GROW philosophy is that a prosperous community cares for the well-being of all of its members.

Nothing like GROW has ever been implemented on this scale anywhere in Australia. The strategy has an initial 10-year outlook, with the ability to extend to future years.

Geelong MLA Christine Couzens officially launched the GROW Strategic Plan document — developed with Regional Development Victoria funding — officially beginning the GROW project.

GROW is a joint initiative of Give Where You Live Foundation and G21 – Geelong Region Alliance.

GROW will create new job opportunities focused on areas within the region which have the highest levels of joblessness and persistent disadvantage. It will do this by targeting two significant means of job growth — procurement and investment.

These two powerf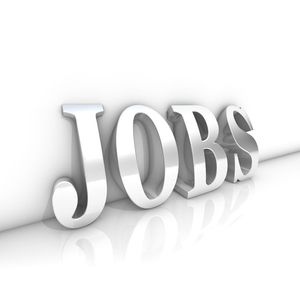 ul economic drivers, when properly harnessed, will achieve well-directed job growth in those areas within the region with the greatest disadvantage, and therefore in the greatest need.

In the G21 region there is over $18.5b spent annually on goods and services, both public and private sector. It is estimated that there will be $1.2b of major infrastructure projects in the region over the next few years, creating around 4500 jobs.

Achieving the most efficient use of, and benefit from, the substantial existing regional procurement spending choices is therefore at the very heart of the GROW formula.

Among other measures, GROW will:
Develop a regional compact with procurers, developers, suppliers and investors to identify ways of maximising economic and social outcomes in targeted areas

Link jobs and jobseekers through 'demand-led brokerage', effectively providing incentives for the employment of suitably trained people from targeted areas, and

Assist business to begin operating or expand within targeted areas, with a view to local job creation.
GROW will focus on places of greatest disadvantage within the G21 region — those with the highest levels of unemployment.

Colac, Corio/Norlane and Whittington will be the initial focus; where unemployment is at double-digit levels, and well above regional and state averages.

In future years GROW will expand to take in other areas within the region.

GROW doesn't seek to replace the many excellent programs addressing disadvantage and unemployment across the region (such as Northern Futures in Corio/Norlane, Whittington Works and the Youth Employment and Training Works Project in Colac) — rather, it seeks to work with them by providing region-wide connections and a united approach.

GROW has two patrons and nine champions forming a strategic directions group.

Give Where You Live Foundation has provided initial funding of $2m over 10 years to establish GROW, with the expectation that additional government, business and philanthropic funding will be committed as the project develops.

G21 has provided $30,000, plus an ongoing in-kind contribution. The state government provided $100,000 to develop the GROW Strategic Plan document. Alcoa Australia has also provided $300,000.

Further information may be found on the GROW website: www.grow.g21.com.au
Budget season

In case anyone has missed it, we've just been through the "budget season".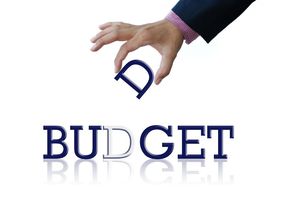 Both the state and federal government budgets have included benefits for the G21 region; some directed to specific projects and others of a more general nature.

Pleasingly, both levels of government are listening to the advocacy of G21, and others, on behalf of the region.

When there are only limited resources available it's important they are directed to where the community believe they are most needed.

Victorian Budget

Key projects funded in the State budget include:
$30m for the Geelong Performing Art Centre

$115m for a Waurn Ponds stabling and maintenance yard for V/Line trains

Over $30m worth of upgrades and rebuilds across multiple Geelong schools

$13.5m for the Portarlington Safe Harbour

$3m for Stage 2 of the Leopold Community Hub project

$3.15m for the Queenscliff Sports Precinct, and

$70m for Simonds Stadium.
The Geelong Performing Arts Centre upgrade, improving public transport, education upgrades, the construction of the Portarlington Safe Harbour and new rail stabling yards are all projects G21 had pursued vigorously.

G21 welcomes formal confirmation of an extra $7.5m for the Geelong Regional Innovation and Investment Fund (GRIIF), to help the transition of automotive workers and related businesses.

This builds on the existing GRIIF allocation of $29.5m.

The Geelong Manufacturing Hub at Deakin University will receive $3m. This is an exciting manufacturing 'incubator' project with potentially significant future benefits.

It's wonderful to see G21 region schools such as Drysdale Primary, Moriac Primary, Geelong High School, Northern Bay P-12, Whittington Primary, Bellarine Secondary College, Highton Kinder and St Ignatius College getting much needed upgrades or rebuilds.

G21 is especially pleased to see funding confirmed for a new P-12 school in Bannockburn, ensuring that fast growing area has access to a local high school.

Read G21's full response to the State Budget by clicking here.

Federal Budget

The Federal Budget included broad incentives for small-to-medium sized business, including employment incentives, which comes at a welcome time in the region's economic evolution.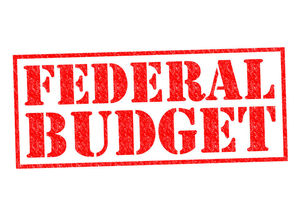 The G21 region is going through a transition towards a new breed of exciting and innovative small-to-medium sized business, of the type the budget appears to be encouraging.

In fact, SMEs are the region's largest employment sector.

In relation to specific projects, the budget pleasingly included $7.25m of new funding under the National Stronger Regions Fund towards the Baptcare Norlane integrated community hub development.

The $40m project will develop a disused school site to include affordable housing units, a new aged care facility, an Allied Health and General Practice, as well as a gym and retail space.

G21 also welcomes confirmation of previously announced funding for the Winchelsea to Colac stretch of the Princes Highway duplication works, and funds for upgrades to the Great Ocean Road.

G21 had strongly advocated for both projects in previous years.

The budget also confirmed funds for other previously announced, or under-way projects, in the G21 region including: $3.5m for Ocean Grove's Shell Rd Reserve pavilion; $2.5m for Colac's Central Reserve; $50,000 for Lake Colac; $500,000 for Torquay's Banyul Warri Fields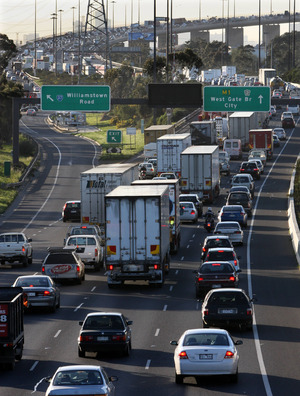 Stage 2; $4.17m for the Golden Plains Food Production and Employment Precinct; and $10m for the new Geelong Library and Heritage project.

We note that $3b was 'frozen' in the budget, earmarked against the previous state government's East West Link project.

G21 is keen for a solution to the West Gate Bridge congestion. We hope that those 'frozen' funds become available for whatever turns out to be the most practical solution.

G21 urges the state and federal governments to work towards a timely remedy to the traffic chaos around the West Gate, which is retarding business and general growth in our region.

Read G21's full response to the Federal Budget by clicking here.