Friends of the G21 region,

e-News provides you with a sense of the important issues, activities and proposed projects within the G21 region.
Foundations for growth
Planning to maintain a well-balanced lifestyle and economic wellbeing has never been in greater focus than it is currently within the G21 region.



The state government's new Barwon Regional Partnership and the City of Greater Geelong's Our Future project, to develop a long term community vision for the City, are examples.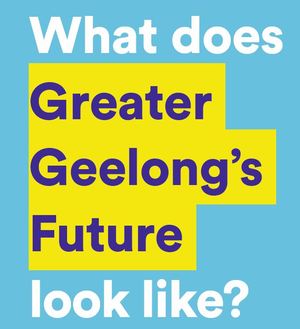 This focus is appropriate when you consider that by 2050 the G21 region's population is expected to be around 500,000. That's up from today's estimated population of 302,000.

Last year Victoria was the fastest growing state at a rate of 1.7%, compared to Australia at 1.3%.

By 2051 Victoria's population is expected to be 10.1 million, up from 5.96 million currently. About 2.1 million Victorians will be living outside of Melbourne.

As Victoria's population grows rapidly, it's inevitable that the G21 region will see a significant portion of that growth.

The recent state government report "Victoria in Future 2016" predicts that between 2011 and 2031 the City of Greater Geelong will have the largest regional population growth in the state — 81,000 people.

For the same period, Golden Plains Shire and Surf Coast Shire will have Victoria's fourth and fifth fastest regional growth, of 2.1% and 2.0% respectively.

The region is already seeing rapid housing development in areas such as Armstrong Creek, Bannockburn and Torquay.

Fortunately, the G21 region is better placed than most in Victoria to carefully manage the inevitable growth.

G21 is the government-endorsed Strategic Planning Committee for the region. It is responsible for leading the development and implementation of the region's strategic plan.

'The G21 Geelong Region Plan – a sustainable growth strategy' was developed during 2006-07.

It incorporates the work and opinions of many hundreds of people and organisations, including community and business organisations, other peak bodies, municipal councils, the state government and environmental groups.

Looking towards 2050, the plan addresses challenges and opportunities the G21 region will face in the environment, land-use, community fabric and the economy.

A more recent companion document, the G21 Regional Growth Plan, was launched by the Victorian Planning Minister in 2013.

That plan does not exist to encourage growth. Growth is inevitable. Adverse impact on our region's environment and lifestyle is not.

It identifies where growth should occur and, as importantly, where it should not.

The G21 region has solid well-established growth plans, well-developed implementation strategies and good communication channels with government.

The work of the Barwon Regional Partnership and the Geelong Our Future project are important to building on this solid foundation, long-ago established by the regional community through G21 and others.

Together we can continue to ensure sensible and balanced growth in our region.
Calling on Canberra
Most politicians will this week leave Canberra for their local electorates to take a summer break from Parliament. That's the best time to meet with the heads of key government departments.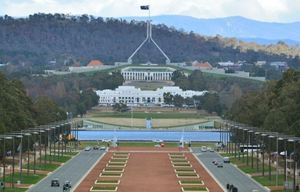 The CEOs of the five G21 region municipal councils and G21's CEO will therefore be heading to the Capital next week for a raft of meetings.

Keeping the top public servants informed on the needs and issues of the G21 region is just as important as briefing ministers. Department heads advise ministers on policy and implementation, so are important to G21's advocacy program.

The G21 delegation will reinforce the messages of the full G21 Board which was in Canberra earlier in the year. The board met with the Prime Minister, Opposition Leader and key ministers and their shadows.

GROWing support

GROW (G21 Region Opportunities for Work) is continuing to expand its partners across the G21 region, with eight new organisations signing the GROW Compact and joining our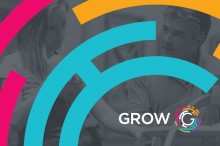 collective efforts to address disadvantage.

The following organisations were recently awarded their GROW Compact certificates for committing to the principles of local and social procurement, and collaborative efforts to overcome place-based barriers to employment:
Air Radiators

Australian Lamb (Colac)

Barwon Child Youth & Family

Chilwell Consulting

Evologic

Localised

TAC

WorkSafe
If your organisation would like to join our 38 Compact signatories, or you would like further information on GROW, please contact Liz Everist on liz@givewhereyoulive.com.au

GROW is a joint initiative of G21 and the Give Where You Live Foundation.

New Board members

The G21 Board of Directors has new faces.

We welcomed at our November Board meeting new council-appointed representatives: Cr Susan Salter of the Borough of Queenscliffe; Cr Chris Potter, Mayor of Colac Otway Shire; Cr Brian McKiterick, Mayor of Surf Coast Shire; and a new member-elected representative Patti Manolis, CEO of Geelong Regional Libraries.

City of Greater Geelong Administrator, Peter Dorling has also recently joined the G21 Board.

The full G21 Board membership can be viewed by clicking here.

Report to the Region

At the G21 AGM held recently the G21 Report to the Region 2016 was released. It acknowledged the vast scope of work undertaken by G21 and its army of subject-expert volunteers, as members of our eight Pillar Groups and working groups.

An on-line copy of the report can be viewed by clicking here.

'Our Place' opportunity

'Our Place' magazine will again showcase the amazing G21 region in 2017.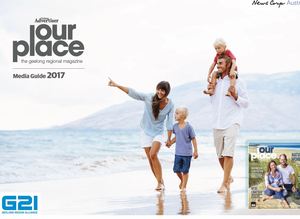 The annual publication is used throughout the year by companies and organisations to highlight the wonderful people and lifestyle of G21 region.

The magazine is a joint initiative of G21 and the Geelong Advertiser. It will be published in the Geelong Advertiser on Friday 21 April 2017.

Copies will also be available for organisations to use throughout the year and at council offices and tourism information centres.

For details on how you or your organisation can be part of 'Our Place' click here.

Don't miss your chance to be part of this important magazine.

Safe festive season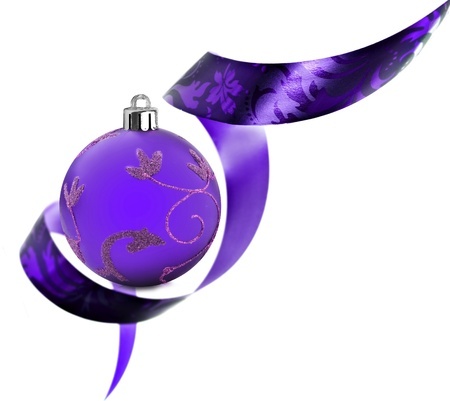 As this is likely to be the last G21 eNews for the year, the G21 Board and staff take the opportunity to wish you and your family a safe and relaxed festive season.
Membership of G21 is open to eligible businesses, organisations and government bodies associated with the G21 region. Details about eligibility for membership, annual fees and an application form may be viewed by clicking here.