Friends of the G21 region,
e-News provides you with a sense of the important issues, activities and proposed projects within the G21 region.
Year ahead provides opportunity to thrive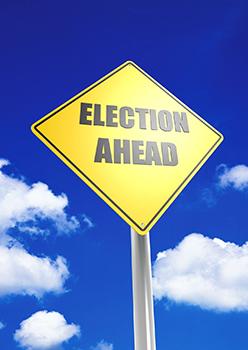 With renewed energy we launch into a new year.

And it's going to be a big one.

We still don't have a date, but a federal election is just around the corner.

But we have been preparing for it eagerly.

G21 has a number of Priority Projects from around the region that need funding.

Our focus now is to convince politicians and local candidates that they can't afford to leave crucial regional Priority Projects unfunded.

We have not just decided on these projects 'on a whim'. Make no mistake, these are considered, well-researched projects.

Before they have even reached the G21 board they have gone through years of planning and consultation, proving that their implementation will improve people's lives in the G21 region.

It is a well-honed process that identifies, assesses and prioritises all G21 projects across eight subject-specific Pillar groups.

Only after each project has been assessed to measure its social, environmental and economic benefits, along with its funding potential, is it presented to the G21 board for endorsement.

G21 currently has a diverse range of 17 Priority Projects ready for investment.
The preparation that has gone into developing these projects allows us to be confident and relentless in our approach.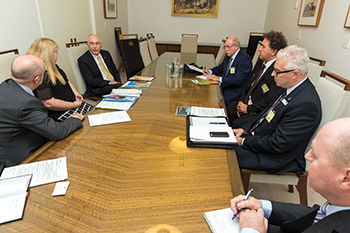 We will not settle for just one funding commitment, but will push for a range of pledges that clearly represents the value our region holds to the major parties. ­­

In the past, lobbying by G21 in election years has been crucial in
gaining significant infrastructure and social improvements for the G21 region.

And our advocacy started long ago. Not weeks. Not even months. Our advocacy started with each project's inception.

Regular meetings with our federal representatives mean they are already well briefed on the value of these projects.

The G21 Board will be in Canberra during March to meet with key ministers, shadow ministers and their advisers.
While this is an annual delegation, it will be of particular value this year. There is no substitute for face-to-face advocacy.
We also look forward to launching a concerted social media campaign, which will require your support.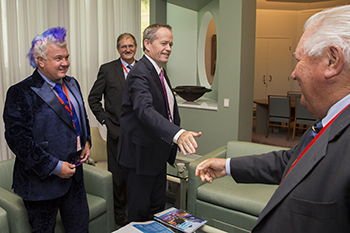 With clever hashtags, key facts and statistics, the campaign will place pressure on Ministers, Shadow Ministers, local members and candidates, highlighting our region's most important service and infrastructure requirements.

As in previous elections, G21 will keep a running tally sheet of commitments against G21 Priority Projects on G21's homepage which we will regularly send to our subscribers.

We are heading into what we expect will be a competitive, close election campaign.

With a range of well-prepared, ready to go projects, we need to be prepared to take advantage of that.
Fires devastate our coastal communities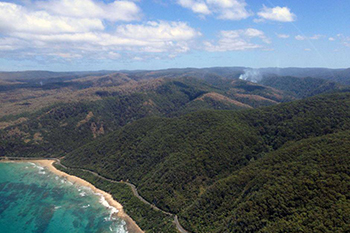 Finally, the Wye River Fires that have ravaged our treasured coastline and Otways have been contained. The 2,515-hectare blaze, which started on 19 December, had been difficult to contain with dense bushland and steep terrain making firefighting conditions challenging.

Colac Otway Shire staff have worked tirelessly since Christmas to help support those who have lost homes and the greater Wye River and Separation Creek communities. A $405,000 rates relief package will waive all 2015-16 rates for the 116 developed properties that were destroyed. In addition, properties identified as having restricted access will be eligible for rates waivers or discounts.

The State Government was also quick to offer support, with a $2.75 million assistance package to help Great Ocean Road communities affected by the bushfires rebuild, including $1 million to help local businesses and community organisations.

Also highlighted in the tragedy was the wide-spread support demonstrated by the wider community. People across the G21 region volunteered their time and donated accommodation, clothes and land for livestock. This speaks volumes for the region we live.

Jirrahlinga is helping the significant number of injured Australian wildlife that have required rescue and rehabilitation during the bushfires. A fundraising page has been set up to help their efforts. You can help by donating here.

Thanks goes to partnering agencies the CFA, Parks Victoria, Department of Environment, Land, Water and Planning, the Victorian Police and SES for their hard work and remarkable efforts in containing the fire.
Membership of G21 is open to eligible businesses, organisations and government bodies associated with the G21 region. Details about eligibility for membership, annual fees and an application form may be viewed by clicking here.