Friends of the G21 region,

e-News provides you with a sense of the important issues, activities and proposed projects within the G21 region.
Important focus at Stakeholder Forum
Maximising Great Ocean Road visitor economy will be among focuses at G21-Geelong Region Alliance's annual Stakeholder Forum on Friday (September 1, 2017), and expert panellist Matt McDonald believes one of the keys is enticing people to slow down.

The Searoad Ferries chief executive officer says the road has plenty of visitors but capitalising on their potential spend remains a central objective.

"In my mind there are two drivers of yield and the big one is the infrastructure and the opportunities for people to stop and slow down," he said.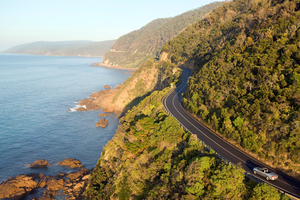 "Whether that be public lookouts, private attractions, things to do, they all take part in slowing people down and making sure that they don't just drive through.

"That's our challenge, and the other element is focusing our efforts on a consumer basis. What do consumers want and need?"

The topic is sure to generate stimulating discussion at the sold-out Stakeholder Forum, and at an increasingly topical time with visitor economy-focused projects including Great Ocean Road investment slated as centrepieces of a potential Federal Government City Deal for Geelong and region.

Mr McDonald will join Cape Otway Conservation Ecology Centre chief executive Lizzie Corke, Surf Coast News advertising director Warick Brown and Christine Smith of Great Ocean Stays making up the forum panel discussing the visitor economy.

ABC 7.30 presenter Leigh Sales will top the program as keynote speaker and others will include:
Federal Labor Leader Bill Shorten;

Federal Greens Leader Senator Richard Di Natale;

Member for Corangamite Sarah Henderson, representing Prime Minister Malcolm Turnbull;

Victorian Commissioner for Gender and Sexuality Ro Allen; and,

Regional Australia Institute chief executive officer Jack Archer.
G21 Stakeholder Forums have become key annual events for the region, providing compelling discussion points and insight into issues of major public importance. This year's topic will be Advancing the G21 Region.

People can tune in to hear forum speakers, and interviews, via The Pulse 94.7 FM, from 10.00am to 3.30pm.

Hopes for shaping of a transformative Geelong City Deal, to be signed off by federal, state and local governments, have escalated after a second formal approach to the Federal Government by Victorian Premier Daniel Andrews.

Mr McDonald welcomed potential focus on visitor economy projects including Geelong Convention and Exhibition Centre, Geelong Waterfront Safe Harbour, Central Geelong Revitalisation and the Great Ocean Road Shipwreck Coast Master Plan.

"For the dollars that the visitor economy returns to the Australian economy we don't see it up in lights, whether that's in state perspective or federal perspective," Mr McDonald said.

Searoad Ferries demonstrated faith in that economy by announcing on August 8, 2017, plans for a new $17-million world-class terminal building at Queenscliff, as part of $35 million upgrade of facilities on both sides of Port Philip Bay.


Targa Florio, once-in-a-century coup

Car enthusiasts can rejoice with some of the world's most prestigious makes set to travel the Great Ocean Road in a once-in-a-century coup.

The world-renowned Targa Florio rally will race outside Italy for the first time in 101 years, bringing more than 200 classic cars, thousands of car lovers, celebrities and international media to Victoria.

The event, from November 30 to December 3, will take in 1200 kilometres of spectacular roads and scenery, including Geelong, the Bellarine Peninsula, Torquay, The Great Ocean Road, Queenscliff, Sorrento, Gippsland, Mornington Peninsula and the Yarra Valley.

Major Events Minister and Member for Lara John Eren announced on August 11 that the Targa Florio was Victoria-bound.

Since inception in 1906 the rally has always started and finished in Palermo, Italy, and across decades it has attracted car makers including Alfa Romeo, Ferrari, Bugatti, Lancia, Maserati, BMW, Mercedes and Porsche.

Funding to provide invaluable boosts

Hundreds of children from across G21 region participating in Geelong-based Kids Plus Foundation programs will be among beneficiaries from Federal Government Building Better Regions funding allocations.

The Geelong-based agency, which provides specialist physiotherapy, occupational therapy and speech pathology for children with neuro-developmental disabilities, received $1.47 million in latest allocations announced by Member for Corangamite Sarah Henderson.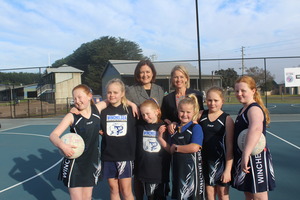 The funding will go towards a $2.97 million 'KPF Centre', a Geelong National Centre for Therapy, Research and Training to provide specialist multi-disciplinary therapy programs for 250 children and their families across Geelong, Barwon region and south-west Victoria.

Kids Plus will triple its existing service delivery capacity through the KPF Centre, creating up to 25 allied health positions in the process.

Building Better Regions funding will also provide invaluable boosts for other G21 region organisations.

An allocation of $314,000 will go towards a new $628,000 Norlane Diversability Centre, which will provide National Disability Insurance Scheme (NDIS) support services for Culturally and Linguistically Diverse (CALD) people with disability, their families and carers.

The 200m sq centre will offer case management, home and respite care support, culturally accessible information in a range of translated formats, and interpreter services to help CALD people link with the NDIS.

Birregurra Community Group will receive $245,500 for its 'I Have a Hall in my Heart' transforming Birregurra Mechanics Institute into an all-season regional cultural hub, and $200,000 funding will help underpin building of a new netball pavilion at Winchelsea.
The pavilion funding will be combined with $259,000 from Surf Coast Shire, $25,000 from
Winchelsea Football Netball Club and $25,000 from Eastern Reserve Committee of Management.

Pictured: Member for Corangamite Sarah Henderson, back left, with Minister for Regional Development Senator Fiona Nash, and happy Winchelsea netballers.


Membership of G21 is open to eligible businesses, organisations and government bodies associated with the G21 region. Details about eligibility for membership, annual fees and an application form may be viewed by clicking here.