Friends of the G21 region,
e-News provides you with a sense of the important issues, activities and proposed projects within the G21 region.
'Horse-and-cart' to 'Formula 1' internet
Imagine children in schools in the G21 region having access to internet at lightning fast speeds for large-scale simultaneous on-line learning.

We are talking internet speeds much faster than the NBN will provide, when it arrives.

Compare that to today's reality, where some schools in our region can barely suck enough grunt from the internet to allow a portion of just one class in the school to be on-line at a time.

A pipe dream? Well, no!

Lightning fast internet speeds for our children's education can be rolled out to many schools within the G21 region right now.

This 'horse-and-cart' to 'Formula 1' transition can be ours for just $3.96 million.

That's a bargain.

It's impossible to over emphasise the importance of a fast viable internet platform for preparing our next generation students to drive the region's leadership in innovation, advanced education, research, collaboration and e-commerce.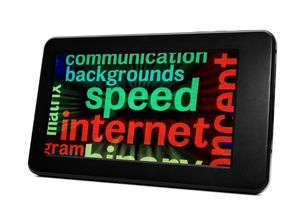 The Geelong Secondary Schools and Community (GSSC) Digital Learning Hub would deliver this world-class internet access through Australia's Academic and Research Network (AARNet), a not-for-profit company owned by Australian universities and the CSIRO.

The GSSC Digital Learning Hub partners G21 region secondary schools (Catholic, Independent and Government) with Deakin University, The Gordon and Geelong Regional Library Corporation to share digital infrastructure and resources.

AARNet already operates a world-class high-speed 100 gigabit per second (Gbs) fibre optic network around Australia, and a 40Gbs fibre optic link to international destinations and a global research and education network.

AARNet can provide each partner school with a high-speed connection of 1Gbs to meet the learning requirements of their students, teachers and the wider education community.

No other current or future telecommunication provider (including the NBN Co) can provide, or is designed to deliver, content to the number of users that each of the GSSC Digital Learning Hub partners need to support at their individual sites.

AARNet will also provide partners with access to eduroam, a global network access service that provides students and teachers with seamless wireless and internet connectivity when moving to or visiting universities, further learning institutions and research facilities worldwide.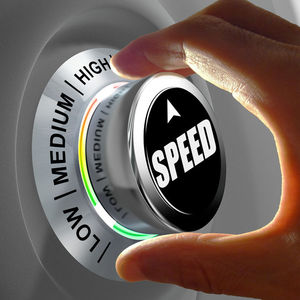 Is it any wonder that the G21 Board has recently adopted as a G21 Priority Project the roll-out of the Geelong Secondary Schools and Community Digital Learning Hub.

G21 has already begun concerted advocacy for this project to state and federal politicians. The CEOs of G21 member municipal councils will further advocate for funds for the project when in Canberra next month (see item below).

Currently our region's school teachers are being asked to prepare children to become leaders in a digital age, but we're only supplying them with 'horse-and-cart' technology.

That's not good enough, especially when 'Formula 1' technology is within our grasp.
Powerful heads

In Canberra, ministers rely significantly on their department secretary for policy and implementation advice.

Which is why it is crucial that the powerful Canberra-based department heads understand the G21 region's priorities when they are giving region-specific advice to their ministers.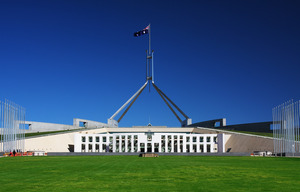 A contingent of the G21 Board — the CEOs of our five member municipalities — together with G21 CEO Elaine Carbines, are heading to Canberra next month.

The delegation will meet with secretaries and deputy secretaries from departments responsible for matters such as communications, infrastructure, regional development, the environment, industry, science and social services to discuss a wide range of issues.

This follows on from the full G21 Board's latest, very successful, Canberra visit earlier this year to meet with ministers and shadow ministers.

Not-to-be-missed G21 events

'Spreading the Message' Resource Kit launch
Unveiling a 'how to guide' for communities wishing to undertake a similar project to the hugely successful 'Spreading the Message' Project, developed to strengthen relationships between Aboriginal and non-Aboriginal students.
Wednesday 8 July, 11am – 1pm, G21 Offices, 131 Myers Street, Geelong
RSVP by 3 July rsvp@G21.com.au

Violence Against Women & Children Forum
Keynote speaker the Hon Rob Hulls, former Deputy Premier and Attorney General, now Director of the Centre for Innovative Justice, along with other presenters. Will include a panel discussion on family violence and prevention strategies in the G21 region. Click here for further information.
Wednesday 22 July, 8.45am – 12.30pm, The Captains Room, Simonds Stadium
RSVP for this FREE event by 15 July to rsvp@G21.com.au