Dear G21 family member,

As an important member of the G21 community, each month we will keep you informed of the key projects and activities of the G21 Alliance. G21 is the formal alliance of government, business and community organisations, working together to improve people's lives in the G21 region.
FEATURE ARTICLES
G21 PRESENTING AT ECOCITY WORLD SUMMIT
REGIONAL VICTORIA IS #READYWHENYOUARE
DEAKIN'S GLOBAL CARBON SUCCESS
AVALON INDUSTRY UP AND AWAY
RAIL REVIVAL FULL STEAM AHEAD
AFL MASTERS BOUND FOR KARDINIA
CITY COUNCIL STREAMLINED
WORLD-CLASS REHABILITATION AT SUNRISE
HEALTH AND WELLBEING PARTNER FORUM
G21 STAKEHOLDER FORUM: TICKETS ON SALE MONDAY!

REGULAR SNAPSHOTS FEATURES
RDA BSW COMMITTEE UPDATE
ITEMS OF REGIONAL INTEREST
LATEST NEWS FROM G21 PILLARS
KEY ECONOMIC INDICATORS
MEDIA ARTICLES OF INTEREST
G21 MEMBERSHIP
G21-Geelong Region Alliance will contribute to and tap latest global insight while presenting at the Ecocity World Summit in Melbourne on Friday (July 14).

The high-profile forum addresses the way humanity builds its homes – its cities, towns and villages – and key presenter will be Al Gore, the former US vice-president and chair of the Climate Reality Project.



G21 chief executive officer Elaine Carbines will lead a group presentation outlining challenges and opportunities in pursuing the ideal of nurturing Geelong as the best possible regional Ecocity.

Group members will also seek feedback from world experts on what Geelong can do to lead the way in making transitions.

"Being part of the Ecocity World Summit on behalf of Geelong is a great acknowledgement and presents us with a powerful opportunity," Ms Carbines said.

"In some aspects we are already heading in positive Ecocity directions but in others we have much to learn. Gaining insight from global leaders in the domain will be so valuable in shaping our thinking and approaches."

Other G21 presenters will be Environment Pillar leader Tony Overman, Health and Wellbeing director Janice Lane and Arts, Heritage and Culture Pillar deputy leader Kaz Paton.

Offering responses to G21 questions will be Ecocity Builders chief executive Kirsten Miller, Public Lab Los Angeles chief executive Shannon Dosemagen and Harriet Bulkely of Durham University.

Click here to learn more about the Ecocity World Summit.


REGIONAL VICTORIA IS #READYWHENYOUARE
A NEW State Government campaign is singing praises of G21 region, while offering financial incentives for people to relocate to regional Victoria.

Regional Development Minister Jaala Pulford joined Treasurer Tim Pallas launching Ready When You Are on June 30, highlighting the stories of people who have previously made moves into regional areas.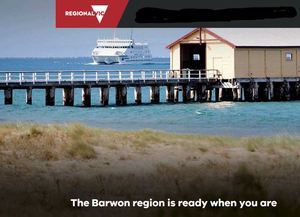 The government also announced a doubling of first home owner grants to $20,000 in regional Victoria to encourage people to make moves to or anchor in regional areas.

The State Government believes the measure will help about 6000 first home buyers and boost jobs and development.

Stamp duty will also be abolished on all first homes valued at up to $600,000 and reduced on homes valued at up to $750,000, projected to save buyers across the state about $850 million in four years.

The measures came into force on July 1, along with a 25 per cent cut in payroll tax expected to benefit up to 4000 regional businesses.

Farming communities will benefit from removal of insurance duty on agricultural products, making it cheaper for farmers to insure against crop, livestock and equipment damage.

Research shows that affordable housing, education, health and lifestyle are key attractors to regional relocation and that family, social connections and employment are key drivers.

Ready When You Are highlights the attributes of regions across the state and sings the praises of Barwon – including Geelong, Colac, Lorne, Ocean Grove, Torquay and Queenscliff – as having "breathtaking hinterland forests, stunning coastal vistas, idyllic beaches, and all of the services and infrastructure you could hope for".

People can connect with the #readywhenyouare via
@RegionalLiving on Twitter

@regionallivingvictoria on Instagram

DEAKIN'S GLOBAL CARBON SUCCESS
Deakin University has happily hailed a 'huge global success story' with signing of its $58 million carbon fibre technology deal with US firm LeMond Composites.

The deal takes pioneering work exacted at Deakin's acclaimed Carbon Nexus centre to the world and potentially opens the door for establishment of a carbon fibre manufacturing plant in Geelong.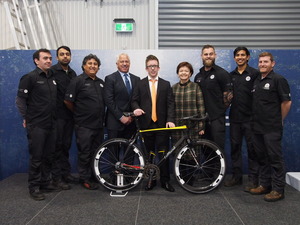 The technology, refined by PhD student Maxime Maghe and Carbon Nexus general manager Steve Atkiss enables carbon fibre to be manufactured using 75 per cent less energy, dramatically cutting costs.

LeMond Composites believes the process will make it possible to localise presently specialised carbon fibre manufacturing and make products available for a wider range of uses including transportation, renewable energy and infrastructure.

Development of industrial scale advanced carbon fibre manufacturing was identified as one of five significant emerging economic opportunities in a recent Geelong Economic Futures blueprint researched by G21-Geelong Region Alliance, Deakin and the City of Greater Geelong.

Deakin vice-chancellor Professor Jane den Hollander joined LeMond Composites founder – and three-time Tour de France winner – Greg LeMond for announcement of the deal.

"This is a huge global success story and it was incubated right here at Waurn Ponds by one of our very own future leaders, a PhD student working under the guidance of our gifted leadership in carbon fibre research," Deakin vice-chancellor Professor Jane den Hollander said.

As part of the deal LeMond Composites will explore development of a carbon fibre manufacturing plant in Geelong, with potential investment of more than $30 million in construction and equipment, and creation of dozens of jobs.

Caption: Greg LeMond, fourth from left, Maxime Maghe and Prof Jane den Hollander are pictured flanked by Carbon Nexus team members. Picture: Deakin University


AVALON INDUSTRY UP AND AWAY
Victorian Premier Daniel Andrews brandished the shovel to help launch a new era in industrial growth at Avalon Airport.

Mr Andrews joined Linfox Airports chief David Fox, Member for Corangamite Sarah Henderson and Cotton On Group chief financial officer Michael Hardwick on June 16 for a ceremonial sod-turning on the airport's new 340 hectare industrial precinct.

The zone is forecast to provide 750 new jobs once fully utilised and Geelong-grown international retailer Cotton On is there for take off as founding tenant, building a 35,000m-sq distribution centre.

The precinct will help Avalon – already home to domestic Jetstar flights, busy freight traffic and the Australian International Airshow – diversify its operations, further cementing its future as an industrial freight and logistics hub capable of servicing a variety of sectors.


RAIL REVIVAL FULL STEAM AHEAD
An exciting new rail revival chapter is formally underway in G21 region with a green light on State Budget pledges following release of $1.4 billion from the Federal Government.

Preparations for line duplication between South Geelong and Waurn Ponds, reserving of land for a future line to Torquay and upgrades on the Warrnambool line will now proceed.

Each of the projects are championed in G21's regional rail connections priority project, looking to cater for population growth, increase the region's accessibility and build economic opportunities.

Release of the money from the Commonwealth Asset Recycling Initiative followed more than a month of inter-government wrangling.

The State Government committed $110 million for the first stage of the Surf Coast Rail Project, which incorporates the Waurn Ponds and Torquay projects. It also tabled $114 million for investment in the Warrnambool line allowing for increase in services.

The Federal Government also committed $100 million for the Waurn Ponds duplication work.


AFL MASTERS BOUND FOR KARDINIA
Up to 1500 male and female footballers with an average age of 47 will limber up in Geelong for the national AFL Masters carnival.

Up to 300 coaches will join them for day and night games centring on Simonds Stadium, Kardinia Park, from October 2-7, the week following the AFL grand final.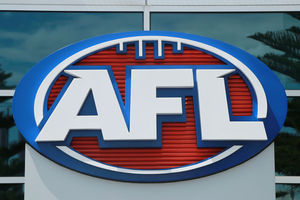 Victorian Sport Minister John Eren joined Member for Geelong Christine Couzens at Kardinia Park on June 30 to announce State Government funding in support of the event.

A draft carnival schedule includes a Hall of Fame cocktail gathering and sprint and dropkick competitions.

Geelong Cats champ Billy Brownless, Cats number one ticket holder Rebecca Maddern and women's football pioneer Susan Alberti are among prominent carnival supporters.

Since establishment in 1980, for players 30 and older, the AFL Masters competition has grown to include 119 teams from across Australia.

The sporting coup is expected to generate valuable business for G21 region, strengthening the local economy and giving people from all states and territories opportunity to see all that the region has to offer.

Promotional clips for the titles include plenty of G21 region scenery including views of Geelong, the Bellarine and Great Ocean Road.

Get into the carnival spirit and view the men's carnival promo here http://bit.ly/2tLdpmM and the women's promo here http://bit.ly/2tGL00y.


CITY COUNCIL STREAMLINED
Geelong City Council will have less councillors, less electoral wards and a return to an internally-elected mayor following changes ratified by the Victorian Government.

Passing of a City of Greater Geelong Amendment Bill 2017 on June 8 followed dismissal of the previous council in April 2016 and subsequent recommendations by an Australian-first 'citizens' jury'.

Key changes to the council land municipal structure include:
11 councillors, including the mayor and deputy mayor, reduced from a total of 13;

Mayor and deputy mayor to be elected by and from councillors for two-year terms, replacing a community-elected mayor model; and,

Councillors to represent four wards, replacing 12, with three wards to have three councillors and one ward with two.
The mayor's allowance will also be cut to align with other major regional cities.

Legislators believe the changes will provide greater support for the mayor, and with ward representation realigned create a more co-operative and accessible council delivering on community priorities.


WORLD-CLASS REHABILITATION AT SUNRISE
A world-class rehabilitation centre at Geelong's Simonds Stadium will offer new possibilities for people living with a disability or recovering from injury or illness.

The Sunrise Centre is part of the stadium's $70 million stage four Charles Brownlow Stand redevelopment. G21's Economic Development pillar champions stage four and future stage five stadium redevelopment as a key project.

The Sunrise Centre will offer specialised health clinicians using latest equipment and recovery treatments to help Transport Accident Commission (TAC) and Barwon Health patients regain their independence, a new concussion clinic and help for people returning to work after injury.

Victorian Tourism and Major Events Minister and Member for Lara John Eren joined Member for Geelong Christine Couzens and Barwon Health staff for a tour of the new centre on June 30.

"Not only are we turning Kardinia Park into the best sporting stadium in regional Australia, we're providing the very best rehabilitation services for locals," Mr Eren said.

The TAC contributed $1 million towards centre equipment and technology.


HEALTH AND WELLBEING PARTNER FORUM

Planning a Next Generation of Action for healthier eating, active living and obesity prevention will be focus of a G21 Health and Wellbeing partner forum in association with Deakin University.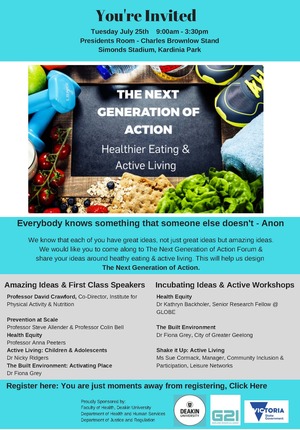 Acclaimed researchers will join a wide range of health sector representatives and other participants sharing ideas and inspiration during presentations and targeted workshops.

The free event will be from 9am to 3.30pm in the President's Room, Charles Brownlow Stand, at Simonds Stadium, Kardinia Park on July 25.

The Victorian Government and G21 Sport and Recreation Pillar are also supporters.

Speakers will include:
Professor David Crawford, Institute for Physical Activity and Nutrition co-director;

Professor Steve Allender, founding director of Deakin University's Global Obesity Centre;

Professor Colin Bell, deputy director of the World Health Organisation Collaborating Centre for Obesity Prevention;

Professor Anna Peeters, associate director of Deakin University's Global Obesity Centre and past president of the Australia New Zealand Obesity Society;

Dr Nicola Ridgers, Deakin Institute for Physical Activity and Nutrition Senior Research Fellow; and,

Dr Fiona Gray, Deakin Centre for Regional and Rural Futures Adjunct Associate Professor and new City of Greater Geelong central Geelong and waterfront manager.
The forum will aim to stretch collective thinking and understanding to make a difference in promoting healthy eating and active living.

Bookings for the forum are essential and can be made via http://bit.ly/2tXuREG.


G21 STAKEHOLDER FORUM: TICKETS ON SALE MONDAY!
Tickets for G21-Geelong Region Alliance's acclaimed annual Stakeholder Forum will be on sale from Monday, July 17, via Eventbrite.

The forum has built a proud status as a key annual event, providing compelling discussion focusing on issues of public importance. This year's theme will be Advancing G21 Region.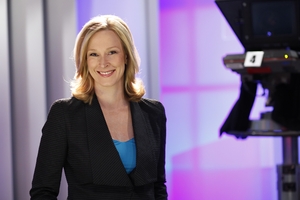 Anchor of ABC prime time flagship program 7.30 Leigh Sales, pictured, will lead a distinguished line-up of speakers including:
Federal Opposition Leader Bill Shorten;

Federal Greens Leader Senator Richard De Natale;

Member for Corangamite Sarah Henderson;

Regional Australia Institute chief executive officer Jack Archer; and,

Victoria's first Gender and Sexuality Commissioner Rowena Allen.
A panel including Conservation Ecology Centre chief executive Lizzie Corke, Searoad Ferries chief executive officer Matt McDonald, SurfCoast News Australia advertising director Warick Brown and Great Ocean Stays manager Christine Smith will also talk about Great Ocean Road visitor economy.

G21 chief executive officer Elaine Carbines urged people to lock away the September 1 date, and prepare to secure tickets from Monday.

The Stakeholders Forum will be at RACV Torquay Resort from 9am to 3.30pm.


REGULAR SNAPSHOTS FEATURES
AUSTRALIA'S GREAT SMALL CITIES

Regional Australia Institute has recently released the next instalment of their Great Small Cities series that shines a spotlight on the economic performance of Australia's 31 Great Small Cities, which includes Geelong.

Drawing on learnings from the UK, new collaborative work by the Regional Australia Institute (RAI) and UK Centre for Cities identifies criteria and data that all Australian cities can use to help get themselves investment ready.

RAI suggest that:
Investing in regional cities' economic performance makes good sense as regional cities generate national economic growth and jobs at the same rate as big metropolitan cities;

With smart investment, Australia can increase the economic performance of its great small cities by 65% by 2031, adding $378 billion in output annually to the national economy;

Regional cities have had similar economic performance (growth, participation rate and productivity) as metropolitan cities; and,

Regional cities grow through investment in their 'economic engine' this will nurture new industry specialisations, enable local business growth, stimulate workforce attractiveness and build on existing lifestyle advantages.
To access these and other RAI Great Small Cities publications please visit the Regional Australia Institute website.

Please contact the RDA regional office on 03 5215 6000 for any further information.
Click here to visit the RDA Committee website
Click here to follow RDA Committee on Twitter

NEW LEADERS AT BARWON HEALTH

Barwon Health is undergoing leadership transition with long-time Geelong Football Club chief executive Brian Cook new board chair and Monash University academic Professor Ruth Salom named as new chief executive officer.

The Victorian Government announced Mr Cook's appointment on June 28, as one of nine new health service board chairs across the state.

He formally moved into the role on July 1, replacing Dr John Stekelenburg who stepped down after six years. Mr Cook will remain at the Geelong Cats post he has filled with acclaim since 1999.

Professor Salom will move into her role during late July, replacing Belinda Moyes.

Professor Salom has a strong background in public and private health care and more than 25 years of experience working across Australia as an academic, pathologist, researcher and health manager.

She has spent the past three years as Monash University's Director of Pathology.


TARGET 100 WITH SOCIAL IMPACT

GROW (G21 Region Opportunities for Work) and online supplier platform Localised are focusing on generating jobs with a new Target 100 project.

The initiative, to be launched on Friday (July 14), aims to call on the power of local buying to make a social impact on local community.

Target 100 will call on businesses and suppliers to register 100 projects in 100 days via Localised, leading to increased local job procurement and positive social outcomes.

"Contribute to the economic and social prosperity of the Geelong region," organisers say.

"It's a great way to promote your organisation as a champion of our local economy and expand your business networks. You can also use the power of your buying to change the community we live in, to make a social impact."

A GROW and Localised meet-up and launch will be from 9.45am-11am on July 14 on level five at Geelong Library and Heritage Centre.


SOUP WITH CONSCIENCE HELPS FEED GEELONG

Make sure you make it soup with conscience for lunch every Thursday in Geelong during July and support the city's hungry and homeless.

Soup Kitchen Thursdays are a key element raising money and awareness for the Feed Geelong campaign led by Give Where You Live.

Operators of seven cafes donate all soup and LaMadre bread for meals and all takings go towards the appeal.

Pakington Cottage, Buster's Bar and Grill and Green Mumma are new members of the Soup Kitchen Thursday café line-up this year, joining bear & bean, Cravings, dal Café and King of the Castle.

The annual Feed Geelong campaign raises grant money to help equip organisations within Geelong's emergency food relief network, as well as highlighting the fact that thousands of men, women and children in the region struggle to source three healthy meals each day.


DOMESTIC VIOLENCE WEBSITE UPGRADE

Domestic Violence Resource Centre Victoria and Domestic Violence Victoria have redeveloped a website to help meet the growing demands of workers in the sector.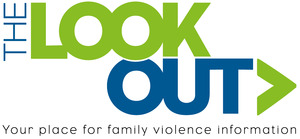 The Lookout site includes tailored information and resources to support best practice for a range of health professionals and community workers who might encounter family violence as part of their work.

Leaders hope improved navigation and intuitive design features will help people find the right information quickly and easily.

People can provide feedback and suggestions for new resources to Elissa Hill at ehill@dvrcv.org.au


SAFETY HUB A STEP CLOSER
A new Barwon region support and safety hub for the protection of women and children from violence is a step closer following release of a concept report by the State Government.

The hub will be among the first of 17 to be launched across the state, following allocation of $448.1 million in the 2017-18 State Budget.

They will provide contact points for survivors and give communities access to skilled workers with connections to the justice system and social services including housing.

The State Government says the hubs will be the product of extensive consultation and engagement with victim survivors, family violence workers and other agencies as a key recommendation of the Royal Commission into Family Violence.

The government will work with communities during coming months to finalise structures for the new hubs.


Latest news from the G21 Pillars
Each of the eight G21 Pillars meets on a regular basis to discuss regional issues and progress regional projects. Click on the below links for the most recent Pillar activity report.

G21 Arts & Culture Pillar
G21 Economic Development Pillar
G21 Education & Training Pillar
G21 Environment Pillar
G21 Health & Wellbeing Pillar
G21 Planning & Services Pillar
G21 Sport & Recreation Pillar
G21 Transport Pillar
Click here to view the full list of G21 Pillar Projects

Key Economic Indicators released

Enterprise Geelong has released the May Key Economic Indicators which monitors the region's economy. The key points are:
| | | | |
| --- | --- | --- | --- |
| Economic Indicator | Data | Movement | Status |
| Unemployment rate | 5.6% | -0.3pts | ↑ |
| Average weekly job advertisements | 93 | +10.7% | ↑ |
| New monthly online job advertisements | 1,606 | +26.7% | ↑ |
| Monthly domestic building activity | $90.7m | +14.1% | ↑ |
| Monthly new dwelling building approvals | 272 | +36.0% | ↑ |
| Monthly non-domestic building activity | $62.5m | +91.1% | ↑ |
| Quarterly mediam house price | $460,000 | +2.2% | ↑ |
Media articles of interest to the G21 region

G21 tracks articles within the region that discuss G21 and the region's Priority Projects.

Click here to view G21's Articles of Interest June-July 2017.

G21 Membership
This month the G21 Board welcomes new members to G21-Geelong Region Alliance:
Geelong Enviro Plumbing and Campbell Page.
Membership of G21 is open to eligible businesses, organisations and government bodies associated with the G21 region. Details about eligibility for membership, annual fees and an application form may be viewed by clicking here.
This email has been designed to provide you, a valued member of the broader G21 Family, with a snapshot of the key projects and activities of the G21 Alliance over the past month. You have been included in the distribution list of this G21 Snapshots email, because you have an important role in improving people's lives in the G21 region as a Federal or State parliamentarian, Councillor, Regional Management Forum member, senior manager with regional Councils, senior manager with Regional Development Victoria, G21 Member, G21 Pillar participant, G21 Board member or member of the media (a list of over 700 individuals or organisations). If there are other people in your organisation or network that you think should be aware of this email please feel free to pass it on to them.
If you want further information or wish to bring something to our attention, please contact either of us at the numbers or addresses given below or refer to the G21 website at www.G21.com.au.






Bill Mithen
G21 Chairperson
chair@g21.com.au





Elaine Carbines
Chief Executive Officer
0437 202 300
ecarbines@G21.com.au