Friends of the G21 region,

e-News provides you with a sense of the important issues, activities and proposed projects within the G21 region.
Bipartisanship needed on key projects
As campaigning for the 2 July federal election is in full swing G21's election commitment tally sheet is slowly being populated.

The G21 tally sheet records commitments by major parties, and their candidates, against the 11 priority projects across the region identified by G21 as needing federal funding.

It is being updated as new commitments are made and circulated to G21 members, supporters and followers throughout the election campaign to help people make voting choices.

Commitments to date
At the time of publication, the tally sheet includes Coalition commitments of $300k for planning the duplication of the Midland Highway, conditional upon state government agreement and support, and $5m towards Anam Cara's 20-bed community hospice in Armstrong Creek.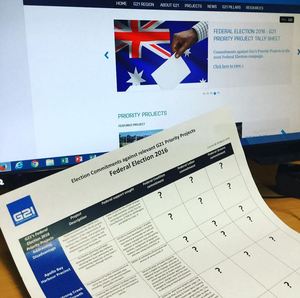 The Coalition has also announced $900k for the Colac CBD & Entrances Project, which is a G21 Economic Development Pillar project.

The tally sheet includes Labor commitments of $2m to the GROW (G21 Region Opportunities for Work) project for addressing disadvantage and $1m towards planning the duplication of the rail line between Waurn Ponds and South Geelong stations.

G21 calls on the Coalition to show bi-partisan support by at least matching the Labor funding commitment to the GROW project.

When the region has significant disparity between advantaged and disadvantaged groups, a high proportion of workers in low-paid and lower skilled occupations, pockets of high unemployment and low Year-12 completion rates, we have a situation that must be above politics.

Liberal's Corangamite MP Sarah Henderson and Corio candidate Richard Lange have both said they understand the importance of addressing disadvantage across the region. Now is the test for them to back their words with funds for GROW.

The Greens are conspicuous by their absence of commitments against the G21 priority project list.

As we get closer to election day G21 believes there deserves to be significant commitments from parties on GROW and many other priority projects across the region, including the revitalisation of the Geelong CBD, the redevelopment of GPAC and assistance to make Avalon an international airport.

A link to the current tally sheet can be always found on the G21 website – www.G21.com.au

G21's advocacy on the projects to candidates, ministers and shadow ministers has been underway for months. This has included the scoping of project needs, face-to-face briefings, visits to Canberra and a targeted social media campaign.
Social media campaign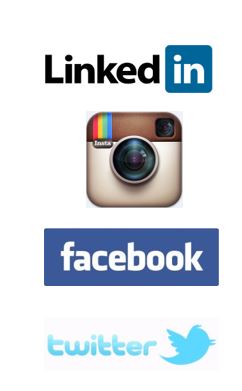 The social media campaign aimed at politicians uses all of G21's social media platforms, including Twitter and Facebook, and is attracting community interest.

G21 daily messages politicians on the merits of the 11 region priorities needing federal funding, or other support, this election:
You can help
As a G21 'family' member we urge you to support our campaign by 'liking', 'sharing' or forwarding our social media messages. Subscribe to G21's social media on the home page of our website.
Policy focu
s for 2016 G21 Stakeholder Forum
G21's 2016 Stakeholder Forum (19 August) will have a strong State-policy focus.

The emphasis will be on the policy frameworks after two years of the Andrews Government in Victoria.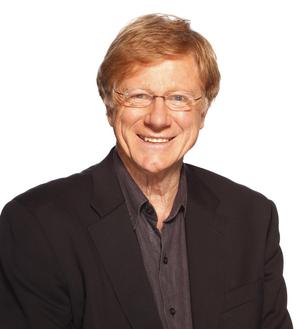 An invitation has been extended to Premier Daniel Andrews. State Opposition Leader Mathew Guy has confirmed he will speak at the forum.

Respected ABC journalist and presenter Kerry O'Brien (pictured) will also be a keynote speaker, along with Australian Animal Health Laboratory Director Dr Kurt Zuelke, Barwon Health CEO Professor Belinda Moyes and a panel of leading regional business women, among others.

The forum will again
be held at the RACV Torquay Resort. Further details, including a full agenda and how to purchase tickets, will be available closer to the forum.

In the meantime, save the date in your diary – Friday 19 August (commencing mid-morning).

Membership of G21 is open to eligible businesses, organisations and government bodies associated with the G21 region. Details about eligibility for membership, annual fees and an application form may be viewed by clicking here.