Dear G21 family member,

As an important member of the G21 community, each month we will keep you informed of the key projects and activities of the G21 Alliance. G21 is the formal alliance of government, business and community organisations, working together to improve people's lives in the G21 region.
FEATURE ARTICLES
CITY DEAL FOCUS
GREAT OCEAN ROAD INTERNATIONAL VISITORS STAYING LONGER, SPENDING MORE
GEELONG COUNCIL AMENDMENTS FORMALISED
WEST BEST FOR PORT, SAYS REPORT
WEST GATE TUNNEL PLANS ON SHOW
$20 MILLION JOBS, INVESTMENT PROGRAM OPEN
CONSULTATION ON ANGLESEA MINE SITE POTENTIAL
CITIZENS' JURY TO BUILD COLAC 2050 VISION
UZELAC, GIDDINGS KEY APPOINTMENTS
JOBS FAIR NEEDS EXHIBITORS, EMPLOYERS

REGULAR SNAPSHOTS FEATURES
RDA BSW COMMITTEE UPDATE
ITEMS OF REGIONAL INTEREST
LATEST NEWS FROM G21 PILLARS
KEY ECONOMIC INDICATORS
MEDIA ARTICLES OF INTEREST
G21 MEMBERSHIP
Developing of an economically sound bid for a Federal Government 'City Deal' ranks among immediate regional priorities, and key stakeholders are united in belief that Geelong and Great Ocean Road investment are integral.

Member for Corangamite Sarah Henderson has led workshop discussions, with consensus favouring structuring of a bid anchored by major projects in Geelong alongside critical funding for the road – our region's premier tourist attraction and major economic driver.

Geelong projects might include the long-awaited convention and exhibition centre, Geelong Waterfront Safe Harbour, Simonds Stadium Stage 5 or Geelong Performing Arts Centre upgrade.

Regional leaders including G21-Geelong Region Alliance chair Bill Mithen and chief executive Elaine Carbines have discussed aspirations in detail with Prime Minister Malcolm Turnbull, Assistant Minister for Cities Angus Taylor, Ms Henderson and Victorian Parliamentary Secretary Daniel Mulino.

A City Deal would be viewed as having potential to transform Geelong region, following landmark deals for Townsville and Launceston.

A deal being framed for Western Sydney is focusing on opportunities across eight municipalities.

Mr Mithen said including allocation for the Great Ocean Road in the bid was strategically important, given its central importance to a transitioning economy and the immense growth potential in the visitor economy.

Ms Henderson said bid talks had been productive, with broad consensus that a regional City Deal encompassing Geelong and the Great Ocean Road would deliver the best outcomes for the city.

Read more here.

GREAT OCEAN ROAD INTERNATIONAL VISITORS STAYING LONGER, SPENDING MORE
With beauty in abundance, our Great Ocean Road is enticing more international visitors to linger longer.

In news powerfully endorsing G21 priority project objectives, latest International Visitor Survey findings show overnight visitation on the Great Ocean Road up 16 per cent on the previous year to March.

They contributed to a total international visitor spend of $7.3 billion for the year.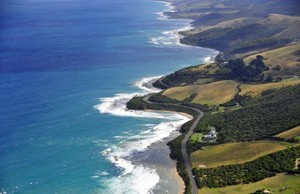 Multiplying the Great Ocean Road's visitor economy is among major ambitions for G21-Geelong Region Alliance, as part of the road's priority project status.

More than seven million people visit the road each year, more overseas visitors than the Great Barrier Reef. It supports a $2.1 billion tourism industry but yield from individual visitation is low.

Road maintenance and establishment of much-needed tourism infrastructure are among G21's priorities.

The survey also found:
Spending by tourists in regional Victoria up by 28.2 per cent, compared with national average growth of 4.7 per cent.

The number of nights booked in regional Victoria grew 20.1 per cent, outshining national average regional growth of 1.7 per cent.

International visits to Melbourne also increased, with spending up 6.5 per cent to $6.8 billion.

Visitors from China continue to lead the overseas influx, with 570,500 in the past year amounting to an increase of 7.3 per cent.

Daylesford and the Macedon Ranges (up 44%), Yarra Valley and the Dandenong Ranges (18.6%), the High Country (14.9%) and the Murray region (13.1%) also registered significant surges in overnight international visits.
GEELONG COUNCIL AMENDMENTS FORMALISED
Victoria's Parliament has formally endorsed a new structure for the City of Greater Geelong council, with fewer councillors, less wards and an internally-elected mayor.

Passing of the City of Greater Geelong Amendment Bill 2017 on June 8 followed dismissal of the previous council in April 2016 and subsequent recommendations by an Australian-first 'citizens' jury'.

Key changes to the council and municipal structure include:

• 11 councillors, including the mayor and deputy mayor, reduced from a total of 13;
• Mayor and deputy mayor to be elected by and from councillors for two-year terms, replacing a community-elected mayor model; and,
• Councillors to represent four wards, replacing 12, with three wards to have three councillors and one ward with two.

Legislators believe the changes will provide greater support for the mayor, and with ward representation realigned create a more co-operative and accessible council delivering on community priorities.

Parliament's Upper House adopted the Bill without amendment, formalising a return to elected governance of Geelong following a poll on October 28.

The mayoral allowance will also be cut to align with those of other major regional cities.

WEST BEST FOR PORT, SAYS INFRASTRUCTURE REPORT
Infrastructure Victoria says Bay West is best is for Victoria's second container port, and G21 has chorused support.

The statutory authority says key social, economic and environmental criteria point to the site between Werribee and Geelong as preferred over Hastings on Western Port Bay.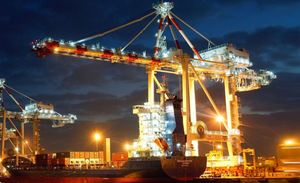 It said though the Port of Melbourne is forecast to have up to 40 years before reaching operational capacity, planning for Bay West should commence.

Release of Infrastructure Victoria's recommendations in a detailed report Advice On Securing Victoria's Ports Capacity amounted to a significant stride forward for Bay West campaigners.

Establishment of Bay West is a G21 economic development pillar project and seen as a logical choice given proximity to rail, road and Avalon Airport. Read background here.

In March 2017 an Infrastructure Victoria discussion paper estimated cost of the Bay West option at $6.4 billion and Hastings at $12.8 billion.

Infrastructure Victoria said the government should start as soon as possible making necessary land use and zoning changes around the Bay West site, and to plan and protect a proposed freight rail corridor.

The Victorian Government will now consider the recommendations and respond as part of its Freight Strategy to be released later this year.

WEST GATE TUNNEL PLANS ON SHOW
G21 region residents will have opportunity to learn more about Melbourne's West Gate Tunnel project during an information session on June 27.

The session, to be in Geelong West Town Hall supper room from 4.30pm to 7.30pm, will follow release of the project's Environmental Effects Statement on May 29.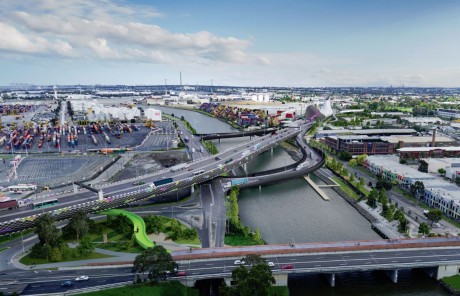 The statement is open for public examination and comment until July 10 and Victorian Roads Minister Luke Donnellan has promised the environmental evaluation process will be one of the most exhaustive in Victoria's history.

The project, including addition of four lanes to the West Gate Freeway and a four-kilometre tunnel leading to a river crossing alternative to West Gate Bridge, is forecast to create 6000 jobs, cut travel times between Geelong and Melbourne by 20 minutes and take more than 9000 trucks a day off suburban residential streets.

G21-Geelong Region Alliance welcomes advancing of the project, after having called for urgent upgrading of the Geelong-Melbourne road corridor to ease serious traffic congestion.

View the background here.

People can view the Environmental Effects Statement here, or hard copies are available for inspection at the City of Greater Geelong offices between 8am and 5pm Monday to Friday, until 5pm on July 10.

$20 MILLION JOBS, INVESTMENT PROGRAM OPEN
The Federal Government's $20 million Geelong Regional Jobs and Investment Packages program is open for business, seeking applications targeting job creation and economic growth.

Key projects aligning with a regional local investment plan will be eligible for grants in areas of local infrastructure, business innovation and skills and training during four financial years from 2016-17.

Member for Corangamite Sarah Henderson joined Federal Regional Development Minister Fiona Nash launching the program.

She said a local planning committee chaired by Deakin University Vice Chancellor Jane den Hollander and including G21 CEO Elaine Carbines had developed the plan, which would guide funding decisions.

"Our jobs and investment fund has a big focus on investing in skills and training, and I look forward to seeing what applications are put forward," Ms Henderson said.

"We're so proud to give the Geelong and Corangamite regions this $20 million shot in the arm. It is vital that the State Labor Government provide matching funding which is required.

"This will build on other local funding opportunities announced in the Federal Budget including our $100 million Advanced Manufacturing Fund and the $100 million investment for the Geelong rail duplication project."

People can find more information here.

CONSULTATION ON ANGLESEA MINE POTENTIAL
Visions for use of Anglesea land formerly occupied by Alcoa's coal mine and power station are being gathered as part of a powerful consultative process.

The Department of Environment, Land, Water and Planning (DELWP), Surf Coast Shire Council and Parks Victoria are co-ordinating the 'Anglesea Futures Community Conversations' process which now focuses on the prime site bordering heathland.

Feedback will influence a land use plan which will govern future management, protection and development of the land.

Suggestions for the site already publicly aired include a renewable energy plant for wind and solar power generation, installation of up to 40km of mountain bike trails, a nature reserve, thermal springs and a theme park.

People can share ideas and complete a survey by visiting here or attend an information session at Anglesea Memorial Hall, 1 McMillan St, between 10am and 3pm on June 25.

Alcoa closed the coal mine and power station in August, 2015.

CITIZENS' JURY TO BUILD COLAC 2050 VISION
One of Colac Otway Shire's most significant long-range planning projects will be in the hands of citizens.

A 'citizens' jury' will aim to spearhead Colac 2050 growth plan, in a move hailed as the most ambitious community engagement project attempted by the council.

Based on aspiration to grow Colac's population to 20,000 by 2050, the people's panellists will spend three full-day workshops analysing background reports, maps and expert presentations before recommending to council where Colac should grow.

UZELAC, GIDDINGS IN KEY APPOINTMENTS

Geelong Chamber of Commerce chief executive officer and G21-Geelong Region Alliance board member Bernadette Uzelac is new chair of the Victorian Small Business Ministerial Council.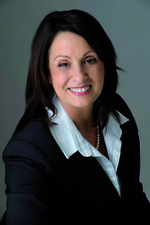 Small Business Minister Philip Dalidakis announced the appointment in Geelong on June 13.

The council represents more than 556,000 Victorian small businesses, providing a link to State Government and ensuring the views of the sector are heard.

Ms Uzelac, pictured, was one of 15 original appointees to the council in 2016.

In another key appointment G21 Transport Pillar working group member and Avalon Airport CEO Justin Giddings has been appointed independent chair of a new Victorian Government youth justice advisory group.

He will help guide development of a new youth justice centre at Cherry Creek in south-west Melbourne.

The State Government is providing $288 million for a new high security centre, scheduled to open in early 2021 with an intensive supervision unit, 224 beds for remand and sentenced clients and a mental health unit.

Four community representatives have been appointed to the group following a competitive expression of interest process, as well as three Wyndham City Councillors and one council officer.

Mr Giddings was appointed Avalon Airport CEO in 2008, is chair of The Gordon TAFE board, a G21 Transport Pillar working group member and a Committee for Geelong board member.

JOBS FAIR NEEDS EXHIBITORS, EMPLOYERS
MORE than 1000 job seekers are expected to attend Geelong's annual Jobs Fair, and organisers are looking for exhibitors and employers to showcase opportunities.

The one-day event is open to any people looking for work but will aim to particularly help those in transition from industries including the automotive sector.

The Jobs Fair, at Geelong Arena on July 26, is presented by the federal Department of Employment in partnership with the Victorian Government.

"Event organisers are inviting local businesses, employment providers and industry bodies to participate as exhibitors," a spokesperson said.

"Exhibitors will be able to converse with members of the community looking for employment, with the purpose of filling current vacancies, while promoting your organisation to the public."

Employment providers and industry organisations interested in exhibiting at the Jobs Fair should email jobsfair2017@tandemvox.com.au


REGULAR SNAPSHOTS FEATURES
INTERNATIONAL EDUCATION IMPORTANT TO THE REGION

RDA BSW Committee recently met at Deakin University in Warrnambool to discuss international education in the Barwon South West region.

International education has been Victoria's largest services export industry for over 10 years, generating more than $43 billion in services exports for the state.

In 2014, international education services generated $5.6 billion and supported an estimated 30,000 jobs, according to the Victorian Future Industries International Education Strategy 2016.

Deakin University was recently ranked in the top three per cent of the world's universities.

With campuses at Geelong waterfront, Waurn Ponds and Warrnambool, there is a real opportunity to expand on the current growth in international education and realise the associated benefits in our region.
Approximately 80 per cent of Deakin's international student cohort is located at our Melbourne campus.

Regional tertiary education providers retain a number of competitive advantages to promote, including expertise in certain fields as well as advantages in housing and related costs, and a premium student experience in smaller towns and communities.
World class expertise in research and teaching in areas such as agriculture, food security, water management and mining have direct relevance to markets across Asia, the Middle East and Latin America, locations where demand for education services is also growing.
In addition to job growth and expenditure, international students form over half of Australia's skilled migration workforce

Attracting more international students to the region could also contribute to addressing labour and skills shortages the region experiences in some of our key industries such as dairy and timber.
RDA BSW will continue to work with Deakin University, state and local governments to focus on attracting more international students to our region.
Click here to visit the RDA Committee website
Click here to follow RDA Committee on Twitter
CELEBRATION OF REMARKABLE WOMEN

Hospice pioneer Diane Wright is being celebrated in her home town as one of 10 Victorians featured in a Her Place: Remarkable Women exhibition on show in Colac.

Ms Wright was driving force behind founding of Anam Cara hospices in Geelong and Colac after having discerned that care options for people with life-limiting illnesses lacked home-like environment and did not meet needs.

Former Western Bulldogs Football Club vice-president and women's football trailblazer Susan Alberti and the first Australian woman to scale Mt Everest Brigitte Muir are among other women featured in the exhibition, which acknowledges contributions to society at local and national levels.

Profiles highlight artists, scientists, businesswomen, community activists, politicians and philanthropists.

The full list: Brigitte Muir OAM, Val Lang AM, Pat Bigham AFSM, Diane Wright, Susan Alberti AC, Paola Balla, Maisie Carr, Joan Kirner AM, Halima Mohamed, Peta Searle.

Her Place: Remarkable Women, a third exhibition organised by Her Place Women's Museum Australia will be at Colac Otway Performing Arts and Cultural Centre until June 18.

Go to http://bit.ly/2rvIaKh for more information.

DIVERSITAT APPEAL, LET US ALL COMBINE

Geelong multicultural hub and G21 member Diversitat hopes an end of financial year appeal will help establish a much-needed asylum seeker and refugee drop-in centre.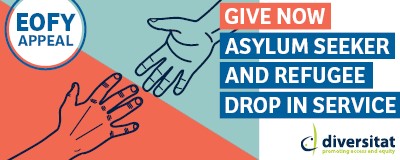 The appeal coincides with Refugee Week (June 18-24) and its theme With Courage Let Us All Combine, and leaders encourage individuals, families or work colleagues to answer the call.

The service, to run from Diversitat's Norlane hub, will be designed to provide direct assistance to hundreds of refugees and asylum seekers who are not eligible for services funded by the Australian Government

It will help ensure that the potentially vulnerable people will have access to specialist social workers and interpreters to help them continue to transition into Australian life.

During the past 12 months Geelong region has welcomed more than 500 refugees, half of them children and many survivors of torture and war.

People can click here to support the appeal.

GRANTS BACK COASTCARE VOLUNTEERS

G21 region groups have shared in Victorian Coastcare funding to continue voluntary work preserving and protecting precious coastal environments.

The five organisations were among 29 across the state to receive grants.

Allocations were: $3575, Anglesea and Aireys Inlet Society for the Protection of Flora and Fauna for Soapy Rocks revegetation; $5851, Friends of Point Addis Marine National Park for installation of a bike wash station and signs warning of the presence of mould phytophthora cinnamomi; $7480, Friends of the Hooded Plover Surf Coast for conservation efforts; $6066, Jan Juc Coast Action for clifftop weed management; $7350, Bellarine Catchment Network for coastal community engagement.

For more information on grants visit http://bit.ly/2sBTLWP

NEW FIRE BASE AT BARWON DOWNS

Otways firefighters will operate from a new strategic Forest Fire Management Victoria base at Barwon Downs from late June.

The Victorian Government has invested $7.2 million centralising outdated operations from three sites to the new hub, which will have a level two incident control centre and be base for more than 20 personnel.

Its location will mean crews will be in a strong position to respond to bushfires on the high-risk eastern flanks of the Otway Ranges.

The site will also have offices, a vehicle refuelling area, tanker and trailer sheds, workshop, dangerous goods store and vehicle wash bay.

SCHOLARSHIPS FOR VULNERABLE STUDENTS
Students living in public or community housing, or at risk of homelessness might be eligible for $1100 Victorian Government scholarships aimed at helping keep them in secondary education.

Housing, Disability and Ageing Minister Martin Foley announced 230 of the scholarships would be made available for 2018 to help cover costs of the students' books, laptops and course fees.

Youth homelessness and poor school retention and year 12 completion rates present ongoing concerns across G21 region.

Eligible students must be under 21, experiencing financial hardship, living in social housing or at risk of homelessness and studying years 11 or 12 at a Victorian Government school or TAFE equivalent.

Teachers are encouraged to nominate students before June 30. People seeking more information should visit https://www.kuc.org.au

VICTORIA BUILDING STRENGTH

Australian Bureau of Statistics data shows Victoria has topped the nation in growth in the value of construction work completed during the past year.

The value of building work done in Victoria grew by more than nine per cent to $11.2 billion while activity across Australia fell by 7.2 per cent during the same period.

During the March quarter key increases included:
Increase to $61 million in residential building work done, up 1.1 per cent;

Increase to $296 million in non-residential building, up 11.7 per cent; and,

Increase to $13 million in engineering construction work, up 0.5 per cent.
The Victorian Government has also hailed creation of 115,600 jobs, more than all other states combined.

Latest news from the G21 Pillars
Each of the eight G21 Pillars meets on a regular basis to discuss regional issues and progress regional projects. Click on the below links for the most recent Pillar activity report.

G21 Arts & Culture Pillar
G21 Economic Development Pillar
G21 Education & Training Pillar
G21 Environment Pillar
G21 Health & Wellbeing Pillar
G21 Planning & Services Pillar
G21 Sport & Recreation Pillar
G21 Transport Pillar
Click here to view the full list of G21 Pillar Projects

Key Economic Indicators released

Enterprise Geelong has released the March Key Economic Indicators which monitors the region's economy. The key points are:
| | | | |
| --- | --- | --- | --- |
| Economic Indicator | Data | Movement | Status |
| Unemployment rate | 5.9% | -0.3pts | ↑ |
| Average weekly job advertisements | 84 | +15.1% | ↑ |
| New monthly online job advertisements | 1,276 | -15.5% | ↓ |
| Monthly domestic building activity | $70.1m | -15.1% | ↓ |
| Monthly new dwelling building approvals | 200 | -13.8% | ↓ |
| Monthly non-domestic building activity | $32.7m | -51.6% | ↓ |
| Quarterly mediam house price | $460,000 | +2.2% | ↑ |
Media articles of interest to the G21 region

G21 tracks articles within the region that discuss G21 and the region's Priority Projects.

Click here to view G21's Articles of Interest May-June 2017.

G21 Membership
This month the G21 Board welcomes new members to G21-Geelong Region Alliance:
Nation Partners
Daryl Pelchen Architects, WT Partnership, Communication Tree, MHG Glass Pty Limited.
Membership of G21 is open to eligible businesses, organisations and government bodies associated with the G21 region. Details about eligibility for membership, annual fees and an application form may be viewed by clicking here.
This email has been designed to provide you, a valued member of the broader G21 Family, with a snapshot of the key projects and activities of the G21 Alliance over the past month. You have been included in the distribution list of this G21 Snapshots email, because you have an important role in improving people's lives in the G21 region as a Federal or State parliamentarian, Councillor, Regional Management Forum member, senior manager with regional Councils, senior manager with Regional Development Victoria, G21 Member, G21 Pillar participant, G21 Board member or member of the media (a list of over 700 individuals or organisations). If there are other people in your organisation or network that you think should be aware of this email please feel free to pass it on to them.
If you want further information or wish to bring something to our attention, please contact either of us at the numbers or addresses given below or refer to the G21 website at www.G21.com.au.






Bill Mithen
G21 Chairperson
chair@g21.com.au





Elaine Carbines
Chief Executive Officer
0437 202 300
ecarbines@G21.com.au