Dear G21 family member,

As an important member of the broader G21 family, each month we will keep you informed of the key projects and activities of the G21 Alliance. G21 is the formal alliance of government, business and community organisations, working together to improve people's lives in the G21 region.
FEATURE ARTICLES
FESTIVE WISHES TO ALL!
RAIL CONNECTIVITY BOOST
DEREEL BLACK SPOT EASED
APOLLO BAY HARBOUR DEVELOPMENT
PRINCES HIGHWAY WEST UPGRADING
VISIONARY CORA SPORTS HUB LAUNCHED
GROW FINALIST IN IPAA AWARDS
TUNNEL CONTRACTS SIGNED
TECH GIANT TO BRING 500 JOBS
FOCUS ON HEALTH OF LIVING MOORABOOL RIVER
MORE PROTECTION FOR RAMSAR WETLANDS
CITIZEN JURORS PLOT COLAC GROWTH
OUR PLACE TO SHINE AGAIN
REGULAR SNAPSHOTS FEATURES
RDA BSW COMMITTEE UPDATE
ITEMS OF REGIONAL INTEREST
LATEST NEWS FROM THE G21 PILLARS
KEY ECONOMIC INDICATORS
MEDIA ARTICLES OF INTEREST TO THE G21 REGION
G21 MEMBERSHIP
FEATURE ARTICLES
FESTIVE WISHES TO ALL!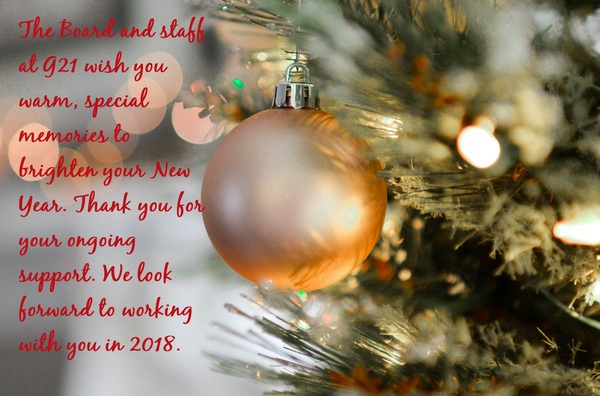 RAIL CONNECTIVITY BOOST
Good news for G21 region rail passengers set to enjoy improved mobile phone coverage in transit following the successful testing of Australian-first signal repeaters.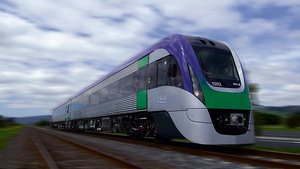 A positive trial clears the way for rollout of the $18 million Regional Rail Connectivity Project, which will boost mobile coverage on Geelong, Ballarat, Bendigo, Traralgon and Seymour lines.

The State Government is partnering Telstra, Vodafone and Optus in building up to 35 new mobile towers, which will connect signals with cutting-edge in-train technology.

Trains will be fitted with the technology from early next year and the entire VLocity fleet will have boosters on board by the end of 2018.

Testing revealed boosts in coverage from the existing less than 50 per cent to almost full network coverage on the five lines, which carry more than 15.5 million passenger trips each year.

As well as improving liveability in regional Victoria, the Regional Rail Connectivity Project aims to boost travel time productivity for regional business passengers, delivering an estimated $20 million a year to the Victorian economy.
DEREEL BLACK SPOTS EASED
Long-running concerns about mobile phone coverage at fire-prone Dereel have eased, following sustained lobbying by community, Golden Plains Shire and G21.

Residents can now access 3G and 4GX networks after following Telstra delivery on the Federal Government's Mobile Black Spot program.

Golden Plains Shire Mayor Helena Kirby said the council was reassured Dereel and surrounds had upgraded mobile coverage as the 2017-18 fire season progressed.

The area, on Ballarat-Colac Road, has a history of fast-moving fires.

Golden Plains Shire Council, supported by G21, has lobbied extensively for improved mobile coverage for the shire's rural communities. G21 and its five member municipalities have repeatedly raised the issue with federal ministers and parliamentarians during delegations to Canberra.

Dereel was announced in 2015 as eligible for funding with a base station, as part of the first round of the Mobile Black Spot program.
APOLLO BAY HARBOUR DEVELOPMENT
Planning for future Apollo Bay Harbour precinct development has progressed, with Colac Otway Shire to call for business proposal Expressions of Interest (EOI).

Mayor Joe McCracken said experienced consultants would prepare EOI documentation and act as probity auditors during the process, which would also require State Government sanction.

A key step following the submission of EOIs would be short-listing of proposals, which may then go to tender.

A control group of seven Apollo Bay and district community members remain involved in decision-making and overseeing the process.

G21 supports redevelopment of Apollo Bay Harbour precinct as part of our Great Ocean Road Priority Project.

Cr McCracken said Colac Otway Shire Council hoped the EOI process would help enable strong steps towards a a harbour development of which the town could be proud.

Apollo Bay and district community members had collaboratively supported the process.

Market testing completed during the year revealed moderate private sector interest in commercial developments in the harbour precinct.

Meanwhile Colac Otway Shire has deferred consideration of a management agreement for the Port of Apollo Bay so it can talk further with harbour users.

Cr McCracken said a number of issues associated with port management and maintenance needed to be explored.
PRINCES HIGHWAY WEST UPGRADING
Stage three work on the important Princes Highway West duplication project is underway, focusing on 8.5 kilometres between Warncoort and Colac East.

The section is part of a $363.47 million investment in the highway between Winchelsea and Colac, jointly funded by Australian and Victorian governments.

Member for Corangamite Sarah Henderson and Federal Infrastructure and Transport Minister Darren Chester hailed the start of stage three work, highlighting increased safety and road capacity, and reduced travel times.

Victorian Roads and Road Safety Minister Luke Donnellan said the project was a critical investment for residents, farmers and tourism infrastructure.

Princes Highway West upgrades, with duplications, are a G21 Transport Pillar project.

Construction is already underway on other upgrading stages, from Winchelsea to Armytage and Armytage to Warncoort.
VISIONARY CORA SPORTS HUB LAUNCHED
Community consultation is underway after launch of plans for a $350 million world-leading elite sport training, technology and wellbeing community at Modewarre.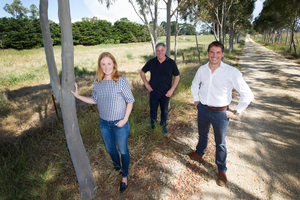 The Cape Otway Road Australia (CORA) project is predicted to set new global benchmarks with the quality of its facilities for nine of Australia's 10 most-popular sports, cutting edge sports science hub, five-star eco-lodge accommodation for athletes and tourists, retail village, organic farm and hotel.

Located within Surf Coast Shire and less than 30 kilometres from the Great Ocean Road the development would aim to capitalise on the region's natural attributes including spectacular scenery, clean environment and fresh air.

Its wave pool would be capable of offering practice for competition surfers affected by unsuitable conditions off shore.

Surf Coast Shire and and the Victorian Government have been part of preliminary talks on the development.

Surf Coast Mayor David Bell said the prospect of having a globally-significant sports community within the municipality was exciting.

He was pleased that the proponents were seeking to build close relationships with the local community and said council was excited by the opportunity to protect and revitalise the environmental assets around Lake Modewarre, one of the shire's key hinterland locations.

Cr Bell said the council would be keen for the proposal to have every chance of success, but still strongly mindful of its statutory role and the important processes to be undertaken.

CORA forecasts include creation of more than 1000 jobs during construction and 500 ongoing.

Pictured: From left, CORA proponents Olivia Tipler and Daryl Pelchen with Nick Garcia of Proleisure at the Modewarre site.
GROW FINALIST IN IPAA AWARDS
Partners and supporters of the G21 Region Opportunities for Work (GROW) project have received strong recognition with its short-listing in Institute of Public Administration Australia (IPAA) Victoria awards.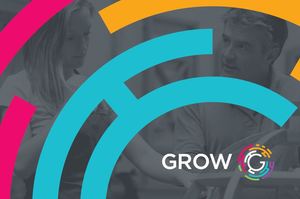 GROW is among finalists in the Policy Development Award, alongside the Department of Education and Training for the Education State Early Childhood Reform Plan and VicRoads for Victoria's Motorcycle Graduated Licensing System.

Category winners will be named in February.

GROW is a joint initiative of G21 and the Give Where You Live Foundation, targeting place-based disadvantage by focusing on local business procurement and job generation.

Its impact is widening as more G21 region businesses, organisations and government bodies join the cause.

See the IPAA award finalists here and learn more about GROW here.
TUNNEL CONTRACTS SIGNED
Construction of Melbourne's West Gate Tunnel will start in early 2018, promising a vital alternative to West Gate Bridge and immense relief for G21 region motorists.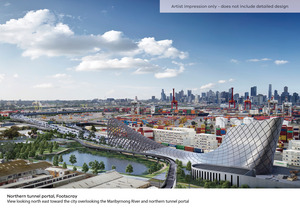 The Victorian Government signed contracts on the major project on December 12, 2018 and builders CPB / John Holland will start work on the northern tunnel portal in January.

The six-lane tunnel will slash congestion on the M1 corridor from Geelong to Pakenham, take thousands of trucks of Melbourne residential streets and create thousands of jobs.

G21 welcomes the project milestone after having called for urgent upgrading of the Geelong-Melbourne road corridor to ease serious traffic congestion. Read background here.

Construction will be partly funded by a 10-year extension of the CityLink concession deed.

As part of a public-private partnership with Transurban, the State Government says it has negotiated a fairer deal for Victorians, including making the toll recovery system fairer and removing clauses that compensate Transurban for road projects that divert traffic off its network.

The final design approved for construction will cost $6.7 billion, due to tunnels now twice as long as the original business case to improve traffic flow and protect homes, better city connections, additional noise walls, creation of new open space and more cycling paths.

The project is forecast to provide an estimated $11 billion boost to the Victorian economy, creating 6000 new jobs, including 500 for people entering the workforce and 150 for former auto workers.
TECH GIANT TO BRING 500 JOBS
Significant and welcome news with Melbourne-founded tech giant LiveTiles announcing creation of 500 new jobs in Geelong through establishment of the company's new global innovation centre.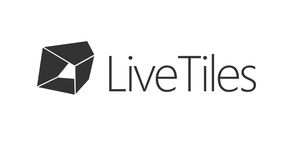 Premier Daniel Andrews and Trade and Investment Minister Philip Dalidakis joined LiveTiles leaders for the announcement, set to turbo-charge Geelong's rapidly evolving tech sector.

LiveTiles has offices from New York to London, Zurich and Sydney and major markets in the US, UK, Canada, Europe, the Middle East and Australia.

Its Geelong Asia-Pacific headquarters are to be a major hub in global operations, providing service and technical support for thousands of customers around the world, including PepsiCo and the US Department of Defence.

LiveTiles is expected to partner with Deakin University, TAFEs and secondary schools to create opportunities for tech graduates and drive research projects.

The company was established by Melburnians Karl Redenbach and Peter Nguyen-Brown and allows users to create their own intelligent workplace software.

Mr Andrews said the Victorian Government had played a key role in landing the move via its $60 million startup fund LaunchVic, which is attracting tech investment to the state, and payroll tax reductions.

Read more here.
FOCUS ON HEALTH OF 'LIVING MOORABOOL' RIVER
A $2.1 million 'Living Moorabool' project launched by the State Government will focus on improving the health of the priority-listed river.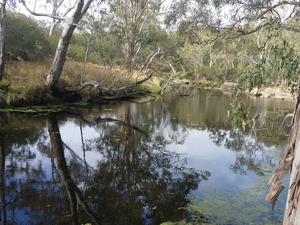 Investment delivered in partnership with Corangamite Catchment Managemnent Authority and Barwon Water will enable work including revegetation, weed control, water flow improvements and removal of barriers impeding fish movement.

More than $670,000 of upper catchment work will target new fencing, pest control and improved farm practices, with delivery through community groups and local landholders.

Work will involve local communities, landholders, traditional owners and local governments.

Victorian Water Minister Lisa Neville launched the project and a new access map aiming to encourage people to explore the river and its environs.

The government identifies the Moorabool as a priority waterway, through its water plan and the Corangamite Waterway Strategy.

Geelong and Ballarat drinking water is supplied from reservoirs on the river. It is also host to some of the most endangered plant species in Australia.

View the Discover the Living Moorabool site here http://bit.ly/2nyUpFM
Picture:
Discover
the Living Moorabool website.
MORE PROTECTION FOR RAMSAR WETLANDS
A new State Government management plan will aim to further protect and maintain internationally-recognised G21 region wetlands, including on the Bellarine Peninsula.

The draft Port Phillip Bay (Western Shoreline) and Bellarine Peninsula Ramsar Site Management Plan has been developed in partnership with Corangamite Catchment Management Authority.

It includes greater protections for 22,650 wetlands hectares at locations including Cheetham, Avalon, Point Wilson, Limeburners Bay, Swan Bay, Mud Islands, Lake Connewarre, Point Cook and Werribee.

Strategies guide management of the sites during the next seven years, and beyond.

Corangamite CMA will receive a share of $2 million in state-wide investment to help protect wetlands from decline.

Bellarine Peninsula and Port Phillip Bay wetlands are ranked as internationally significant via inclusion in the Ramsar Convention, an inter-governmental treaty focusing on the conservation of wetlands around the world.

CITIZEN JURORS PLOT COLAC GROWTH

Citizen jurors have identified eight areas for potential growth at Colac during the next 30 years.

A jury of 33 people identified eight areas which would help accommodate forecast population growth of 12,800 people during, and two other potential areas for longer-term growth.

Jurors considered issues including connectivity, social, economic, financial and environmental sustainability in responding to key questions: How and where should Colac grow; what facilities and infrastructure would be needed for Colac looking forward to 2050; and, how should the council fund the growth of Colac.

They placed strong emphasis on the importance of green spaces, providing a range of lifestyle opportunities, connectivity via walking and cycle tracks and having a high-quality range of community services and facilities.

Click here to read more, including the jurors' growth area recommendations.
OUR PLACE TO SHINE AGAIN
G21 region's abundance of lifestyle and business innovation will again be showcased with pride in the Our Place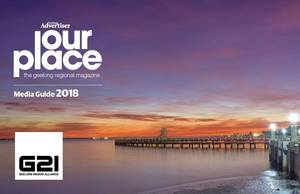 magazine.

Organisations can now get in early to avoid missing out on being part of the annual gloss publication, a joint initiative of G21 and the Geelong Advertiser Group.

Our Place profiles and celebrates what the region has to offer, highlighting its quality of life, diverse culture, natural environment and investment opportunities.

It will be published in April 2018 inserted in the Advertiser and distributed to businesses, tourism hubs, government offices and more.

Don't miss out, for full details on how you or your organisation can be part of 'Our Place' click here.

REGULAR SNAPSHOTS FEATURES

RDA BSW Committee update

Season's Greetings,

Best wishes for a happy and safe Festive Season and New Year from all of us at Regional Development, Barwon South West Committee.

Thank you for your ongoing support as we work together to make Barwon South West a better place to live, work and do business.

We look forward to working with you again in 2018 and beyond

Bruce Anson
Chair
RDA Barwon South West

To contact the RDA regional office phone 03 5215 6000.

Click here to visit the RDA Committee website
Click here to follow RDA Committee on Twitter

Items of regional interest

ADVANCED MANUFACTURING GRANTS OPEN

Applications are now open for shares in $16.4 million second-round Federal Government Advanced Manufacturing Growth Fund (AMGF) grants.

The AMGF supports growth of globally-focused, high-skill advanced manufacturing using advanced technologies, design and engineering excellence and innovative business processes.

Allocations between $500,000 and $2.5 million are available to support capital projects that establish and expand advanced manufacturing in Victoria and South Australia.

Second round funding applications are open until February 28, 2018. Visit www.business.gov.au/AMGF for more information or to apply.

HIGH-LEVEL BRIEFING ON FAMILY VIOLENCE RESPONSE

Department of Health and Human Services secretary Kym Peake will be a keynote speaker at a special Barwon forum focusing on family violence.

She will join Family Safety Victoria chief executive officer Sue Clifford at the Institute of Public Administration Australia event on February 8, 2018, looking at state-wide action and Barwon perspectives on the issue.

Two years on from the release of a Royal Commission report into family violence, and one year on from Victorian Government commitment of $1.9 billion to address the issue, the forum will present unique opportunity to hear a high-level briefing on changes across Victoria and on-the-ground responses in Barwon region.

The event will be at Barwon Water's Geelong headquarters. People can visit www.vic.ipaa.org.au for information or bookings.

SUPPORT G21'S TREKKERS!

Team G21 will again be stepping up to the challenge joining Give Where You Live's popular 40-kilometre Surf Coast Trek.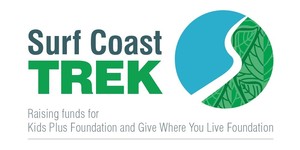 Registrations for the 2018 trek from Aireys Inlet to Torquay are now open for teams and individuals. To learn more click here.
To sponsor G21 team members click here.

G21 staff and supporters have joined hundreds of other trekkers in previous years taking on the long walk to raise hundreds of thousands of dollars for the Give Where You Live Foundation and Kids Plus Foundation.


SALUTE A COASTAL CHAMPION

If you know a champion doing great work in coastal and marine environment protection and promotion, consider nominating them for the 2018 Victorian Coastal Awards.

The Victorian Coastal Council's 17th annual awards celebrate achievements in seven categories.

Organisers encourage nominations from individuals, community groups, Traditional Owners, schools, universities, students, Coastcare groups, committees of management, private companies, partnerships, not-for-profit organisations, local councils, and State Government departments and agencies.

The award categories are: Improving the physical environment, biodiversity conservation, education, community engagement, planning and management, research and monitoring, outstanding individual achievement.

People should visit www.vcc.vic.gov.au for more information.

BARWON WATER'S NEW SOLUTIONS

Barwon Water has launched its own locally-based maintenance service company, Barwon Asset Solutions.

It will aim to provide high-quality customer emergency response, smart infrastructure, civil, mechanical and electrical maintenance and infrastructure project delivery.

Barwon Asset Solutions will initially provide maintenance services to Barwon Water but once consolidated the organisation will seek further opportunities partnering local businesses and agencies.

People can find further details here.


Latest news from the G21 Pillars
Each of the eight G21 Pillars meets on a regular basis to discuss regional issues and progress regional projects. Click on the below links for the most recent Pillar activity report.

G21 Arts, Heritage & Culture Pillar
G21 Economic Development Pillar
G21 Education & Training Pillar
G21 Environment Pillar
G21 Health & Wellbeing Pillar
G21 Planning & Services Pillar
G21 Sport & Recreation Pillar
G21 Transport Pillar
Click here to view the full list of G21 Pillar Projects

Key Economic Indicators released

Enterprise Geelong has released the October Key Economic Indicators which monitors the region's economy. The key points are:
| | | | |
| --- | --- | --- | --- |
| Economic Indicator | Data | Movement | Status |
| Unemployment rate | 5.9% | +0.1% | ↓ |
| Average weekly job advertisements | 119 | -0.9% | ↓ |
| New monthly online job advertisements | 1,665 | +4.7% | ↑ |
| Monthly domestic building activity | $85.3m | -2.8% | ↓ |
| Monthly new dwelling building approvals | 249 | -7.4% | ↓ |
| Monthly non-domestic building activity | $114.4m | +136.4% | ↑ |
| Quarterly median house price | $492,000 | +3.6% | ↑ |
Media articles of interest to the G21 region

G21 tracks articles within the region that discuss G21 and the region's Priority Projects.

Click here to view G21's Articles of Interest October-November 2017.

G21 Membership
Membership of G21 is open to eligible businesses, organisations and government bodies associated with the G21 region. Details about eligibility for membership, annual fees and an application form may be viewed by clicking here.
This email has been designed to provide you, a valued member of the broader G21 Family, with a snapshot of the key projects and activities of the G21 Alliance over the past month. You have been included in the distribution list of this G21 Snapshots email, because you have an important role in improving people's lives in the G21 region as a Federal or State parliamentarian, Councillor, Regional Management Forum member, senior manager with regional Councils, senior manager with Regional Development Victoria, G21 Member, G21 Pillar participant, G21 Board member or member of the media (a list of over 700 individuals or organisations). If there are other people in your organisation or network that you think should be aware of this email please feel free to pass it on to them.
If you want further information or wish to bring something to our attention, please contact either of us at the numbers or addresses given below or refer to the G21 website at www.G21.com.au.






Bill Mithen
G21 Chairperson
chair@g21.com.au






Elaine Carbines
Chief Executive Officer
0437 202 300
ecarbines@G21.com.au